Jessie Frye's Boys' Club
Jessie Frye has balance working in her favor. Her rich voice could easily work in the hands of a dance-pop producer, but she chooses a much more organic, rock-oriented approach. Following up her acclaimed 2014 album Obsidian, Boys' Club scales back the slick pop-esque production and showcases her live band, especially guitarist Jordan Martin and drummer Chad Ford. Their flair sounds like a tight group of musicians actually playing in a room together, giving them personality instead of sidemen told to not steal the show.
Album opener "One in a Million" screams, "Play me on the radio!" but not in a pandering way. Rather, its descending opening riff and subtle, atmospheric keyboard lines set a good mood. They lead to an infectious, head-bopping chorus melody. Frye sings sweetly, aiming to hold out her notes rather than screech, singing tunes about falling in (and wanting to fall in) love.
"Big Bad Wolf" is aggressive for Frye's style. Anchored by a bendy guitar line, the tune is way more radio rock-tinged than anything on Obsidian. Yet Frye's vocals never veer into territories that are out of her range. "These things, they tumble and fall / In a world that's so small / I'm not the big bad wolf, after all," she repeats in the chorus to an easy-to-love melody.
The rest of the EP has a safe, mid-tempo feel that lacks the urgency of the opening tunes, but if this serves as a preview to Frye's next album, it certainly shows promise. Frye and her band sound like they want to gain acceptance beyond their dedicated local fan base but on their own terms. Recorded and mixed by Matt Aslanian at Alsan Audio in Dallas and Redwood Studios in Denton, Frye and company clearly spent time on this EP, making songs that don't sound like they were recorded in a flash in a practice space on Garageband. –– Eric Grubbs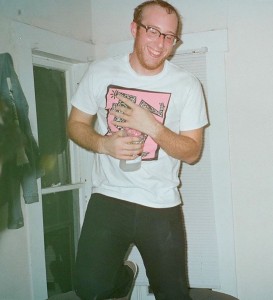 Hate Your Friends' Quit Your Job
In pop-punk, bands usually adhere to a certain set of worn-out guidelines: sing about heartbreak, "thinkin' " rhymes with "drinkin'," play barre or power chords only. Often times, the output of 21st-century pop-punk groups can waver between trite and traditional, where it is very obvious that they have no intention of breaking the worn-out mold already cast by Dillinger 4, Green Day, and Descendants.
Fortunately, Hate Your Friends break the cycle with their sophomore album, Quit Your Job, an intelligent, eight-track compilation of fresh air.
The album opener "Whooda Thunk?" harks back to the Tim-era Replacements' wildly creative, energetic guitar pop. The tune opens with a steadily strummed six-string riff that plays while the rhythm section vamps behind, waiting for the chorus to erupt. A brief clip of poet David Ignatow's "What About Dying" plays on top of the intro just audible enough for you to make out the words.
Vocalists Stevie Hayden and Christian Medrano simultaneously shout about existential insecurities, asking the listener if he or she is "so brave" to "be alive in this time, cultivating darkness." Though the song's energy does not diminish, there's no definite hook to hang on to or anything to sing along to while holding one's beer aloft.
Tracks like "Seizures," and "Dream of Hell" lean on tried-and-true chord progressions but are delivered with such an enthusiastic energy that they don't feel trite or redundant compared to the album's other songs. Bassist Avery Taylor and drummer Matt Jones provide a tight rhythmic backbone for the twin vocals and guitars. The pair does a commendable job maintaining a loose, energetic feel while minimizing drifts in tempo.
Recorded by Michael Briggs at Civil Recording in Denton, the album is easy to listen to. In contrast to lots of DIY recordings, the production is clear and bright. Every instrument is balanced appropriately, and no notes are left buried in the mix. Due to this clarity, scrutinizing ears will hear the tiny mistakes left to tape. But the tradition of punk is to not apply too much concealer to the battle scars of making a record. –– Alex Atchley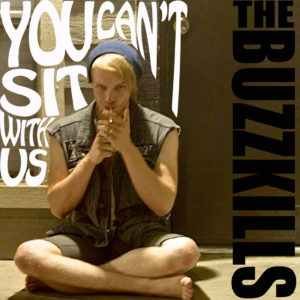 The Buzzkills' You Can't Sit With Us
I recognized the name of Buzzkill guitarist/vocalist Tim McAnally from the comment stream about a Last Call column I'd written about hallowed not-for-profit, DIY, all-ages, progressive-thinking artistic expression venue 1919 Hemphill. I don't recall what he wrote, only that his tone was super pissed, so I wasn't at all surprised by what his band sounds like: hooky pop-punk fronted by a couple of raspy-throated singers/guitar players, recorded on what sounds like a pretty tight budget at a studio in Denton.
If you're of a certain mindset, you might call that last sentence dismissive, but I'm just trying to save everyone time, because I know that people on Facebook enjoy posting comments along the lines of "Should I experience this particular thing I've recently heard about? I see that other people seem to enjoy experiencing it, but since we humans are given only a finite though blessedly indeterminate number of minutes until we die, I don't want to blow them on things that aren't anything but completely satisfying."
I guess I think of You Can't Sit with Us like this: Do you love hearing your friends' bands make albums? How about seeing them play at 1919 Hemphill? If those are activities you typically give minutes of your life to, then this record is right up your alley. And even if the aforementioned activities have little appeal, Sit with Us' eight tracks are easy to digest and occupy about 20 minutes, barely more than it takes to watch an episode of Aqua Teen Hunger Force.
What all that has to do with The Buzzkills is that their recording is an enjoyable collection of music that mostly blends together and reminds me a lot of ancient pop-punk (or ska punk, because some of us were totally dweeby teenagers in the late '90s) –– in particular, a band on Dill Records called Slapstick but mostly because of McAnally's and co-frontman Louis Lopez' roaring vocals. Sometimes they also make me think of Rancid songs where Matt Freeman sings lead. I like the interplay of the guitar parts, and even though it sounds pretty lo-budge and maybe a little muddy, I can still mentally separate the instruments, and that gives me those warm, fuzzy feelings I get from hearing the saturated hiss of some cassette I bought from an out-of-town band when I was 17.
The song "Alan Rickman" has a rad guitar melody that reminds me of something from NOFX's Ribbed. I know that name-checking other artists a super-lazy way to review a record, but I can't help it with this stuff.
Overall, I give You Can't Sit With Us three Fat Wreck Chords Compilation CDs out of four. –– Steve Steward