Last week was what's called Sunshine Week, when open-government activists make as much noise as possible about the need for access-to-information reform, from the federal Freedom of Information Act to state-level laws such as Texas' Public Information Act, California's Public Records Act, and New York's Freedom of Information Law.
The importance of FOIA and state open record acts cannot be overstated: In Fort Worth, a 2005 FOIA revealed that Eric Hammock, an architect from Midland, had been hit with 25 Taser blasts in a confrontation with police just prior to dying, a huge difference from the "one or more times" that the Fort Worth police department initially told news reporters. FOIAs regarding Taser-related deaths sent to sheriffs' departments throughout Texas by journalism students at Tarleton State University revealed a rash of deaths that had not been reported as being Taser-related initially. Those revelations, and dozens more just like them, were important not just for the sake of better journalism for the betterment of society. Not long after the truth of Hammock's death was published, the Fort Worth police department began eschewing its new electronic weaponry as a  near-first option in force situations.
After the story of the deaths after Tasering around Texas was published in 2006, several sheriff's departments put the weaponry very high up on the use-of-force continuum. Not all FOIA requests deal with such serious situations: A FOIA in 2008 or so revealed how many tickets a Fort Worth police officer had given out — quite a few — on a very short stretch of the access road to I-35 just south of Fort Worth. After the story of the officer lying in wait for drivers speeding up to enter I-35 was published, the practice immediately halted.
Unfortunately, journalists, government watchdogs, and regular citizens around the country encounter weak excuses, flagrant stonewalling, and retaliation from government officials on a daily basis. That's why, to celebrate Sunshine Week, the Electronic Frontier Foundation (EFF) created The Foilies, the nonprofit agency's annual name-and-shame awards for agencies and officials who stand in the way of transparency and accountability.
Join us on this journey as we examine some of the most ridiculous experiences members of the public have faced while pursuing James Madison's 1822 advice: "Knowledge will forever govern ignorance; and a people who mean to be their own governors must arm themselves with the power which knowledge gives." –– EFF w/Peter Gorman
The Self-Server Award: Former Secretary of State Hillary Clinton
The homebrewed e-mail server used by former Secretary of State Hillary Clinton during her time in office was lighter on complying with the spirit of FOIA than that watered-down lager brewed in your cousin's closet. And just like your cousin deciding which buddies get to share in the homemade suds, Clinton herself decided which of her e-mails to share with the public and then deleted 30,000 of them.
Transparency advocates and journalists are right to criticize her for using an insecure private e-mail server, but it is important to remember that her story is merely the highest profile example of a public official misusing technology to stifle public oversight. For years, officials at the local, state, and federal levels have been using private communications to shield their work from public scrutiny — New York Gov. Andrew Cuomo has communicated exclusively with Blackberry PIN messaging to avoid creating any records, and high-level White House officials used their private e-mail to conduct government business. There are, sadly, dozens of other instances of governors, city councilmembers, and county commissioners doing the same thing.
When officials use private communications for work, they are not just potentially violating open records laws. They also are stymieing the public's ability to understand how their elected government operates and to hold those officials accountable for their actions. Clinton deserves this award, but so does every official who seeks to hide his or her actions from the public by using private communications systems.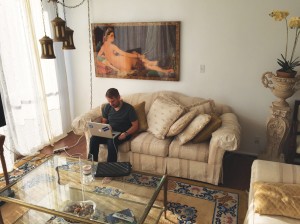 The "Old School" Award: Rowan County Clerk Kim Davis
Kim Davis, the Rowan County Clerk in Kentucky, ignited a national controversy last year when she was jailed for refusing to issue marriage licenses to same-sex couples. MuckRock News' Shawn Musgrave filed two requests for e-mails from that period, including ones covering the time when she supposedly scheduled a meeting with Pope Francis.
It turned out that marriage wasn't the only issue where Davis took a "traditional position." Rather than provide the 6,000 or so communications to MuckRock in a digital format, she insisted she was "old school on this e-mail stuff" and instead asked for $1,200 for print-outs, despite the Kentucky Open Records Act requirement that electronic records be available in an electronic format. After a lengthy back-and-forth, Davis finally complied with the law and began forwarding the records.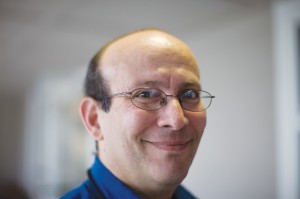 Worst Definition of Terrorism: State of Georgia
Transparency advocate Carl Malamud's Public.Resource.Org has been on a quest to make sure people have access to the laws that govern them. A righteous and benign endeavor, right? Well, not according to the state of Georgia, which is suing the organization for publishing a searchable and downloadable scan of the Official Code of Georgia Annotated. Georgia claims to hold the copyright in the laws, and by publishing them, Public.Resource.Org is not only engaged in piracy but employing "a strategy of terrorism."
Just to be clear: Reading a state's annotated statutes might bore some people to death, but publishing the laws of the land has never killed anyone.
Full disclosure: The EFF represents Malamud and Public.Resource.Org in similar lawsuits around the country but did not in the Georgia case.
Most Expensive FOIA Fee Estimate: Department of Defense
Last year we issued this award to the Drug Enforcement Administration for asking for $1.46 million in fees to process a FOIA request related to the capture of Mexican drug lord Joaquin "El Chapo" Guzman (and that's even before he escaped, was interviewed by Sean Penn, and then recaptured).
This year, the Pentagon makes the DEA's assessment look like pocket change. When MuckRock user Martin Peck asked for the number of "HotPlug" devices (a tool used to preserve data on seized computers), the agency came back with a whopping  $660 million fee estimate to "perform the necessary redactions of proprietary data."
The Secretary of Defense claimed it has no way to do a text search of its document system, so it would take 15 million labor hours to do the search and redact the documents.
By MuckRock's calculations, "Fifteen million labor hours breaks down into 625,000 days or a little over 1,712 years. So assuming one DoD employee started working on this nonstop tomorrow, they'd finish somewhere in the summer of 3728."