The news came from Poland yesterday that Andrzej Wajda passed away at the age of 90. Roman Polanski may have been his country's most famous film director (thanks to his Hollywood career and the sex-assault scandal that banished him from there), but Wajda was just as masterful and more influential inside Poland. Wajda's career spanned 60 years, winning prizes at the Cannes and Berlin film festivals, an honorary Oscar in 2000, and a lifetime achievement prize from the European Film Awards.
Wajda (pronounce his last name VAI-da) was born in 1926, a pretty bad time to be born in Poland. His father was murdered in 1940 as part of what became known as the Katyń massacre, as invading Soviet soldiers systematically killed thousands of military and police officers and intellectuals. As a teenager, he followed his father's footsteps into the army and participated in resistance activities against both the Soviets and the Nazis. After graduating from film school after World War II, Wajda started directing theater, but he also helmed his first film A Generation back in 1955. He continued to strike a balance between the two media throughout his life.
Too many of Wajda's films are not widely available in America. You're most likely to find Ashes and Diamonds, his blazing 1958 spy thriller set in Warsaw immediately after the Nazi surrender. It's here you find the hallmarks of Wajda's style, the stripped-down realism coupled with buried references to subversive material, in this case the Warsaw Uprising. The 1944 attempt by Polish resistance to retake their capital from the Nazis wound up being thwarted when expected help from the Soviet Army did not materialize. Wajda couldn't allude to this directly with his country under Communist control, but he managed to sneak references to it into the film. The movie draws much of its dramatic power from electrifying lead actor Zbygniew Cybulski, a frequent collaborator of Wajda's who exudes effortless tragic glamour as the doomed, sunglasses-wearing resistance agent. The performance is even spookier if you take it as a presage of Cybulski's own doom — the actor died before his 40th birthday in a train accident that was witnessed by his personal friend Marlene Dietrich.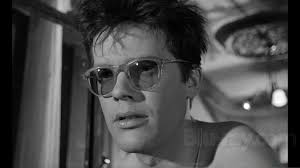 Wajda spent most of his career in a country that was not free, so he became an expert in cloaking his films' political content in symbolism and other guises. His 1983 French-language epic Danton has a visual opulence to it that you don't typically find in Wajda. Nevertheless, his movie set during the French Revolution is clearly about the Communist revolution in his own country, which he saw turning on itself and claiming its own high-level administrators as victims. To underscore the divide, Danton (Gérard Depardieu) and his supporters are largely played by French actors, while Robespierre (Wojciech Pszoniak) and his allies are portrayed by French-speaking Poles. Sometimes the provocation in his work poked its head above the surface, as in his 1981 film Man of Iron, which gave a cameo role to Solidarity leader Lech Wałęsa and made repercussions for Wajda and his backers. However, Wajda rode out the storm and continued working until the very end, directing a highly regarded 2007 film about the massacre that killed his father called Katyń. His final film, Afterimage, played last month at the Toronto Film Festival and is slated for release next year. We can only hope that Wajda's death spurs a retrospective that makes more of his films available here. I'd like to see Nastazja, his 1994 Japanese-language adaptation of Dostoyevsky's The Idiot.
In the meantime, the day before Wajda's death, I was at the Angelika theater in Dallas watching Demon, a Polish horror film about a man who becomes possessed by a demon at his own wedding. The last film by Marcin Wrona (who committed suicide while promoting it) owes a good deal to the Jewish legend of the dybbuk, but even more to Wajda's films. The old master would have recognized the realistic aesthetic and the wild shifts in tone between comedy and tragedy, but even more so he would have savored how the film cleverly alludes to atrocities that the Poles inflicted on themselves under foreign rule and the country's desperate need to pretend that it wasn't responsible for all those bad things. Paweł Pawlikowski won an Oscar last year for Ida, a Wajda-esque film that treats this same subject seriously, but there's nothing quite like a spirit from the next world to make people confront their hidden past. I hope Andrzej Wajda got a chance to see Demon before he passed on. I think he would have been proud to see himself in it.