Abandoned movie theaters, looming bridges, and natural prairies in and around Fort Worth present tantalizing subjects for summer photography outings. Local photographer Walt Burns (@waltdizzy) described his favorite areas to shoot, and I've included a few suggestions of my own.
Burns has two tips for the burgeoning photographer: Invest in a tripod ($25-$100) and go out in groups. Tripods are indispensable for long-exposure shots, while having a group of friends discourages would-be thieves from targeting you.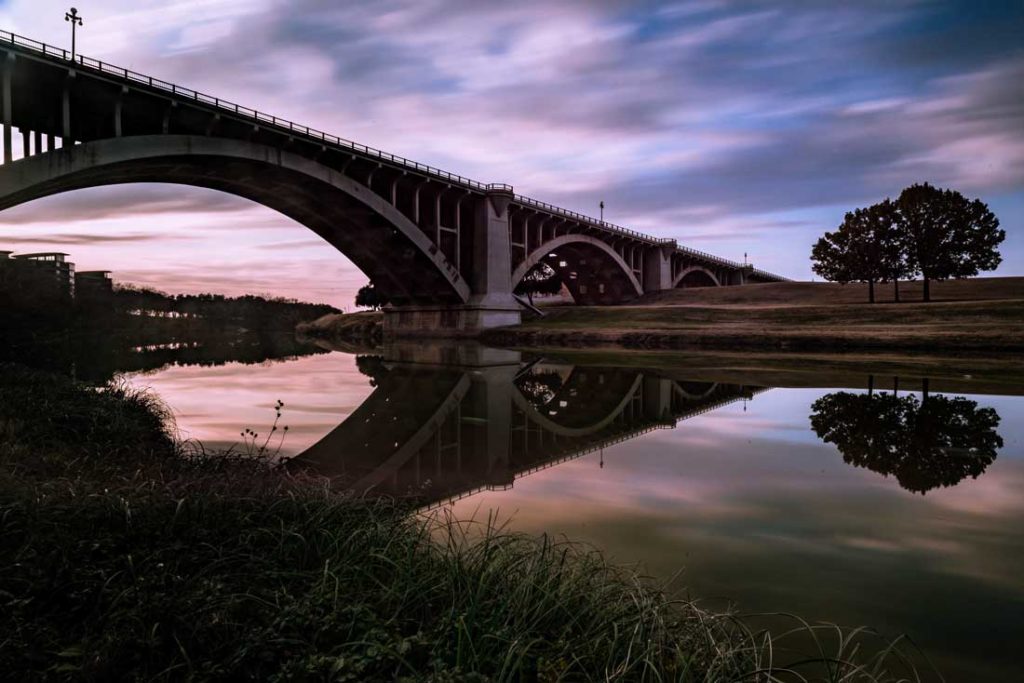 The visual possibilities near Panther Island seem endless. To the south, pristine glass high-rises and pink marble government buildings define much of downtown Fort Worth's skyline. North Main and North Henderson streets provide great bridge shots as they cross the Clear Fork of the Trinity River. If winds are calm, a well-placed photo can capture the bridges' reflections on the water. Then there's the possibility of focusing your lens on the convergence of the West and Clear forks of the Trinity. A carefully timed shot during the golden hour (shortly after sunrise or before sunset) has the welcome benefit of bathing your camera's target in warm golden hues.  
Located a few blocks northeast of Crockett Row in the West 7th corridor, The Foundry District is packed with murals. Notable mentions include Inspiration Alley (a collection of several murals on the north wall of Doc's Records & Vintage), 28 Mantras (by Brennan Bechtol and located on curbs and walls throughout the district), and the sculpture "Spread Your Wings and Fly" (yarn bomb by artist London Kaye located near The Cowtown Marathon). 
It takes a bit of walking to find them all, but West Magnolia Avenue is full of pieces of eye candy. Instagram runneth over with images of murals like the purple "Who Wah Wah Who" (near Heim Barbecue), the black-and-white "Follow Your Dreams" (near Great Harvest Bread Co.), and the cowboy-approved "Love the Fort Worth the Love" painting on the east wall of Brewed.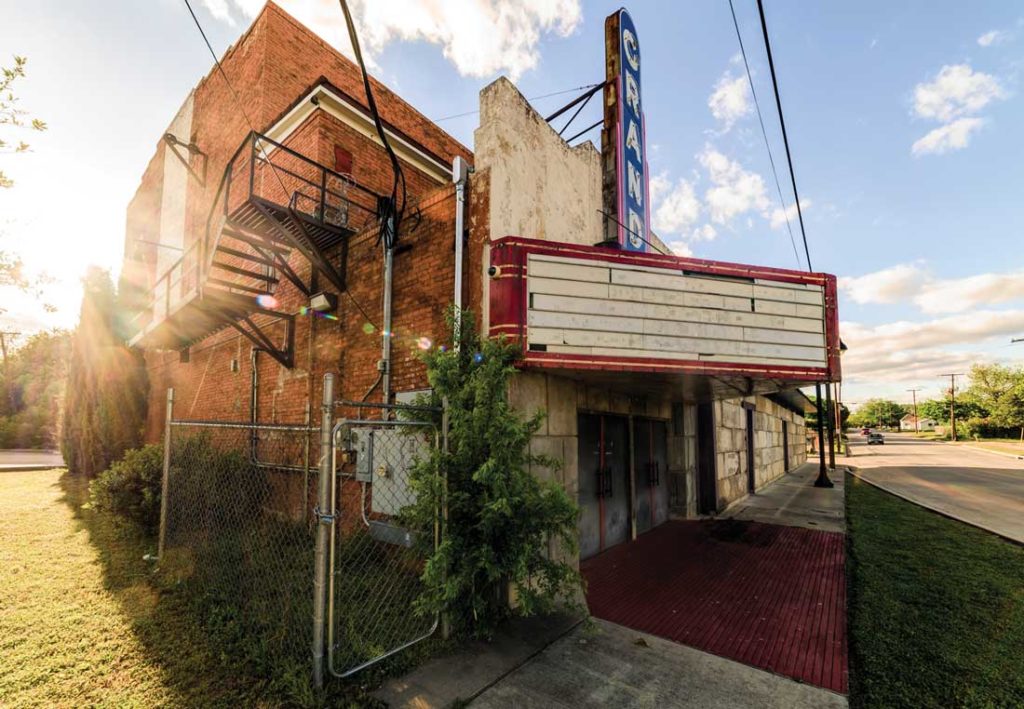 Several abandoned movie theaters are great sources of inspiration for photographers with the talent to pull what traditional beauty remains from these once-magnificent buildings. Grand Theater (1110 Fabons St) was built in 1938 and is a short drive from Magnolia Avenue. 
Repurposed years ago as a live music venue, Ridglea Theater (6025 Camp Bowie Blvd) – with its prominent marquee, cobbled brick facade, and smokestack-like tower – has a rich palette of colors, textures, and angles. Other popular urban recommendations include the stark Blackhouse (1105 Peach St), the Fort Worth Water Gardens (1502 Commerce St), Fort Worth Botanic Garden (3220 Botanic Garden Blvd), Scat Jazz Lounge (111 W 4th St), and the best (and only) place to capture twice-daily cattle drives — the Stockyards (130 E Exchange Av). For unobstructed views of downtown, Burns recommends going to the top floor of a publicly accessible parking garage. 
Local parks, prairies, and trails serve up unobstructed views of one of photography's oldest subjects — nature. Tandy Hills Natural Area (3400 View St) is ideal for portraits this time of year, as the rolling fields blossom into flowery bursts of yellow, purple, and red. Hidden Falls is a popular waterfall located within Sansom Park. The falls are just a short walk from the Marion Sansom Park Trail.
Burns' last piece of advice is to seek out and follow Instagram "influencers," individuals who have both a deep knowledge of a certain field and a large following. Many of them organize meet-ups regularly to teach photography skills. Local retailers like Fort Worth Camera also host workshops throughout the year.
Photography is not only fun and challenging. It's also a great way to get out and explore this vast and historically rich city.