I ate too much. I'm not one of those people who gorge until I'm too bloated to ingest *in John Cleese's French accent* "a wafer thin mint," but there were just too many interesting-looking choices on the menu of King's Kitchen (5054 Trail Lake Dr, 682-597-0424) for me to exercise any modicum of restraint. That, coupled with the fact that everything my guest and I ordered was ample and delicious, means that now I'll need about 10 hours of sleep and a gastric bypass surgery to feel like myself again. 
Has anyone else noticed the local explosion in Indian/Nepalese food joints over the last several years? When I started out as a food critic, you could count the number of quality saag dishes in this town on one hand. Now, with the opening of Desi Kitchen, Halal Grill, King's, Mela Indian Cuisine, Swad Indian & Nepalese Cuisine, and a few others, anyone can find a decent biriyani in just about every part of town.  
King's is a lesson in not judging a book by its coffee-stained, weatherworn cover. Set in a ramshackle Wedgwood strip mall next to a run-down bodega-style convenience store, the newly opened eatery's exterior sets you up for the usual run-down-looking dive, with water-stained ceilings, peeling laminate floors, and splintered tables. 
Instead, the interior of King's feels like you're dining inside of a jewelry box, with clear glass tables (a bold choice for a restaurant), comfy white chairs, laminate slat floors polished to a shine, wall-sized mirrors on one side, white walls with painted-on blue patterns on the opposite, and floral blue curtains drawn back over floor-to-ceiling windows that flooded the dining room with natural light. 
The menu is separated into the usual Indian categories until you get to the last page, which offers "European" and "Nepali" cuisines. As much as I was craving some saag paneer ($10.99), the back page beckoned. I was so excited about the coming adventure, I'd forgotten we'd ordered appetizers.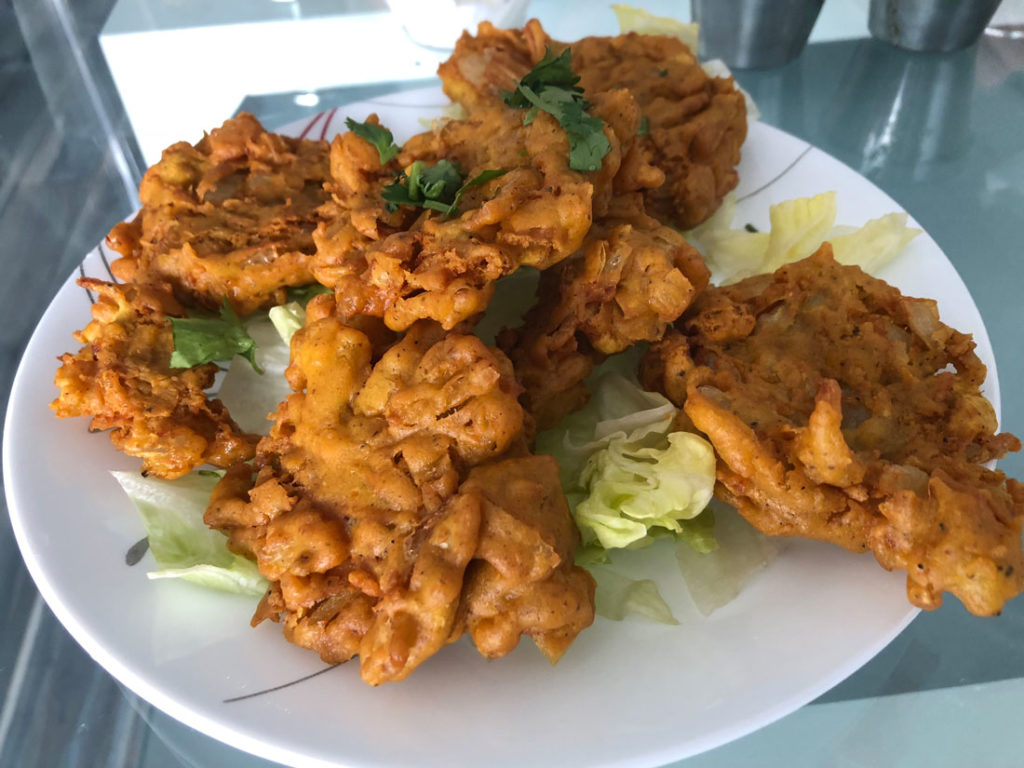 The kitchen's chicken samosa ($3.49) – a pie-crust-thick savory puff pastry crammed with chicken, chickpeas, potatoes, and snowpeas – was enormous. The flaky, buttery crust would have stolen the show were it not for the refreshing accompaniment of vegetable-and-mint sauce. We used our naan ($1.49) to finish off our second helping of the magical green potion. Just as good, and maybe the reason I can't wear a belt, was the onion bhaji ($4.99), which was basically an onion fritter coated by a light tumeric-tinged batter.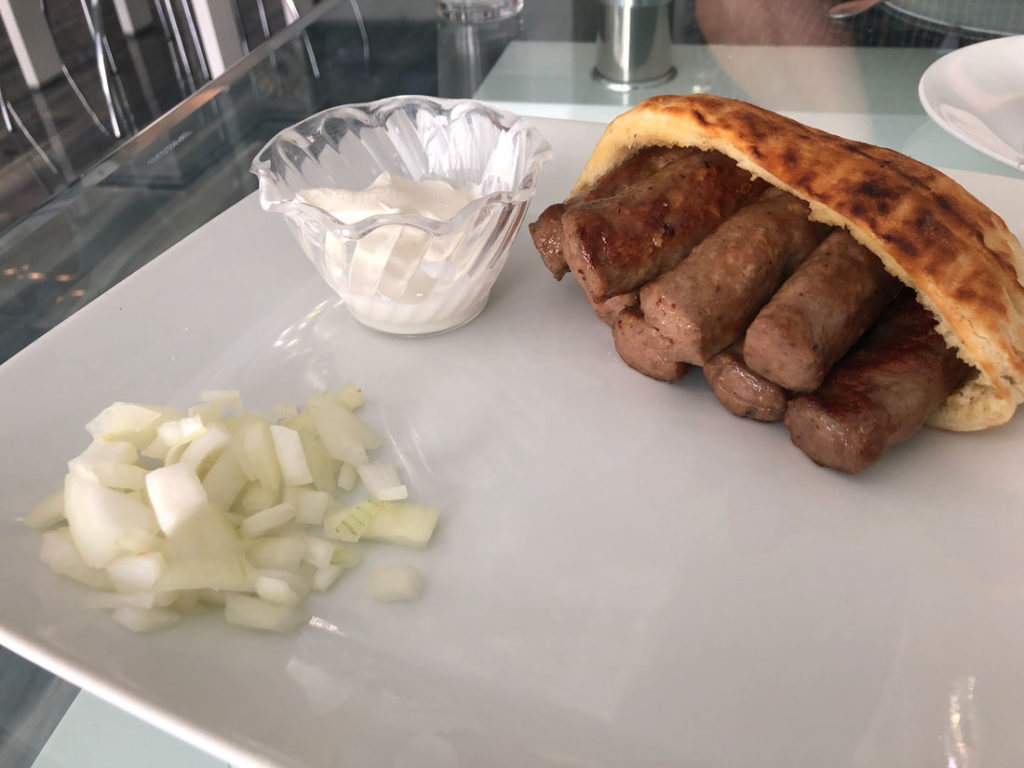 On the advice of our prompt, polite server, we opted for the burek ($7.99) from the Euro section of the menu, whose description prepared us for a meat pie, though it looked more like a glistening, flaky sausage pouch. The meat was fork tender and erupted with hints of garlic, pepper, and other floral seasoning. The chicken chow mein ($7.99) from the Nepali selections proved to be a master class in stir-fried egg noodles. That bowl dredged my Proustian lust for this dish that introduced me to Asian fare as a tween, though King's version was of a much higher quality than my father's "exotic" dinners made by mixing the chicken chow mein that came in one large can with the dry noodles that came in the other. 
So here I sit waiting for this food coma to wear off, with only my happy memories of chow mein, sausage holsters, and that delicious green sauce to keep me going. I'll eventually try the other new Indian places around the area, too – if I ever eat again.