Stacks of folders, binders, and papers surround Michele Barton, forming a symbolic fortress where she has remained captive for nearly a decade. Barton sat amid her carefully organized paperwork during our recent meeting at a Hurst coffee shop, where she revealed a bizarre story of the harassment she has endured since the untimely death of her son, Tanner Barton, in 2012. She spread out the paperwork on a large wooden table after unpacking a rolling suitcase and two backpacks stuffed with documents.
We weren't there to discuss the details of Tanner's case and the investigations and theories that have blazed across the national media and social media for years. We talked about a story that until now has remained untold: the harassment of families who have lost loved ones under suspicious or unusual circumstances.
Most people probably cannot fathom how online trolls or people on apparent power trips could savagely attack Barton and other grieving families, but what these victims have experienced has a name. It's called "gangstalking": harassment that centers on a group effort to surveil, attack, discredit, and silence a target, sometimes to the point of destroying his or her life.
When Barton spoke out on Facebook and Twitter about her son's death, she found something that surprised her. Other families came forward and told her they have experienced the same types of attacks. They, too, were stalked and discredited for disagreeing with the official theories and conclusions of police and other experts.
Some of the disputes and quests for truth have raged on for years, even decades. Barton and another woman seeking answers in the deaths of their family members were hit with protective orders for comments they wrote on social media. Court papers related to their cases listed no examples of severe, violent threats. Another associate of Barton's claims she was harassed so relentlessly over her daughter's death she had to move out of state.
But who are the real gangstalkers here? That depends on which side you ask.
•••••
Barton's gangstalking story touches a national network of high-profile true crime experts, podcasters, bloggers, and law enforcement officials who heavily influenced public discussions and perceptions about Tanner's case. Some of them aggressively tried to silence Barton for her blistering criticism of their work and her refusal to accept the official narratives about how her son died.
On April 22, 2012, Tanner, a 19-year-old star football player at Marion University in Indianapolis, collapsed at a party at a friend's home in Howard County, Indiana. Why immediate aid was not given to him is still a mystery, but Tanner was left lying on the floor for nearly six hours before anyone called for help or realized he was dead, according to reports. In a witness statement to the Howard County sheriff's department, a youth who lived at the home told a detective she saw Tanner stumble as he walked toward a flight of stairs the night he died. Instead of making it up the first step, he allegedly spun around, made a strange noise, and collapsed, the report states.
Initially, the youth thought Tanner was joking around. She later told a sheriff's detective that she took his pulse. Figuring he had passed out, she left him lying on the floor. She then reportedly fell asleep on a couch. College-aged friends at the gathering were drinking that night, but toxicology tests showed Tanner was not intoxicated.
In her search for answers, Barton publicly sounded off about a veterinarian who was at the friend's home the evening Tanner died. She questioned whether he knew more about what had happened that night than he was letting on. Years earlier, the vet made headlines for his highly publicized addiction to Ketamine, an animal medication. Because of that, Barton demanded toxicology tests specifically for the drug.
Later, investigators said it was tested, even though official reports did not list Ketamine by name. Barton's pursuit of the Ketamine angle eventually led the vet to obtain a temporary protective order against her in 2015. Court papers linked the restraining order to a series of text messages Barton had sent him and other comments she made online. None of the comments contained threats, Barton said. That seemed to be the case in the text messages she showed me. In yet another strange twist, legal documents showed that Barton never received proper notice of the hearing for the restraining order. The restraining order has since expired.
The vet later wrote in an anonymous statement on The Dr. Oz Show website that everyone was in shock that day and was trying to locate a phone number for Tanner's parents. He also said he would never have done anything to hurt Tanner, who was his son's best friend. The veterinarian was never charged with a crime, nor was anyone else.
Barton said that overall, she believes there was a complete lack of accountability for her son's death as well as the lack of a thorough and aggressive police investigation.
Conflicting theories, the toxicology reports, and a change in Tanner's cause of death added to her suspicions that something was very wrong. Initially, Tanner's COD was ruled as natural. In 2018, it was changed to "accidental," due to positional asphyxia. In other words, after he collapsed, his position cut off his ability to breathe.
"It's still a highly suspicious theory," Barton said. "There's no rhyme or reason to it. It's absolutely asinine."
Still seeking answers, Barton started Tanner's Voice in 2015, a Facebook page that grew into a website.
"I was fighting for three years, and nobody would help me," Barton said. "And then I got the idea for Tanner's Voice."
Barton's social media outreach led to interview requests from podcasts, TV stations, and radio shows. Tanner's story went viral, capturing the interest of high-profile personalities in the world of true crime news. In 2017, Barton landed a spot on a podcast by Nancy Grace, a well-known true crime journalist and attorney. Around the same time, Tanner's case was picked up by the Cold Case Investigative Research Institute (CCIRI) in Atlanta, Georgia, a nonprofit institute founded by Sheryl McCollum, a college professor, crime scene investigator, and writer who works for a suburban Atlanta police force.
Early on, findings from the institute indicated that for six years, law enforcement failed to obtain "phone records, a polygraph, data from Tanner's phone, tissue testing, a 911 call analysis, a timeline of events, a comparison of written statements to phone records, and interview friends who saw Tanner the night he died."
In 2018, Laura Pettler, a forensic criminologist and owner of a private investigative firm, asked Barton to appear with her on The Dr. Oz Show, a nationally syndicated TV show featuring the titular physician. Pettler, the owner of Laura Pettler & Associates Death Investigations (LPA) in North Carolina, is a regular commentator for Dr. Oz. She is also a close professional colleague of McCollum's.
All of it seemed like an amazing breakthrough, Barton said. Finally, a dream team was working pro bono to find answers about Tanner's death. Leigh Egan, a writer for Grace's Crime Online website (Crimeonline.com), also weighed in on the case, along with bloggers and activists from Websleuths, a popular online discussion forum for crimes and missing persons. In the end, everything led to more feelings of grief for Barton.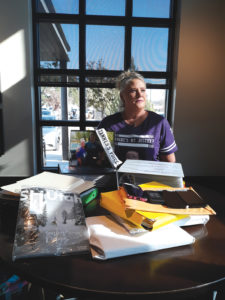 •••••
In late March 2018, a well-known podcaster in Canada spoke on a Canadian television program about Tanner's case with information provided by Barton. Three days later, Pettler and McCollum contacted Barton and indicated they were angry that details of their investigations were publicly aired without their input. In writing, Pettler and McCollum both ended their involvement with Tanner's case.
"All of a sudden, everyone turned on me," Barton said.
A screenshot of a message from CCIRI, provided by Barton, states, "We have to talk today. The Institute does not work this way. We don't take credit –– we don't tell people the evidence we have –– we don't leave others out when we do an interview –– Dr. Laura Pettler … [is] not happy –– you now know Tanner's case is not a homicide –– you know it's at most failure to render aid and obstruction –– at the most –– the truth is important to help other families. I agree with you this case [should] never have taken six years, but it's not a conspiracy, cover-up, or a murder."
In a March 29, 2018 letter written on her firm's letterhead, Pettler blasted Barton for her social media posts and statements she made on podcasts. "When you share confidential information and post things about police not doing their jobs or conspiracy theories, it is not good for Tanner's case," she wrote. "Again, please stop posting all accusations of this nature on social media or discussing confidential information with your podcasters.
"Due to all of the above," Pettler continued, "LPA has closed this case."
About a month later, the Howard County sheriff's department –– six years after Tanner died –– suddenly announced on social media that it had closed its investigation, based partly on findings by Pettler and McCollum. No evidence was found to indicate foul play or that Tanner was murdered, the release stated.
Egan, the Crime Online writer, reiterated the sheriff's press release and made a note of Pettler's and McCollum's work on the case.
The battle with Barton was far from over, though.
•••••
A Facebook post from CCIRI on April 24, 2018 read, in part, that the CCIRI, LPA, and Crimeonline.com writer Egan all determined that "no prosecutable crime was committed against Tanner Barton."
It also stated that the case used extensive "time and talents from CCIRI, LPA, Nancy Grace, Dr. Oz, FBI, Peter Hyatt, Sheryl McCollum, Leigh Egan, numerous podcasters, and other media." 
In addition to the sheriff's department, the county coroner's and prosecutor's offices also investigated.
"All of these resources could have been spent on an authentic cold case," the post stated.
In other words, Barton was told she wasted their time.
The timing of it all, Barton said, especially so close to the anniversary date of her son's death, left her feeling devastated. The married mother of a young woman had to back off her activism on Tanner's case for a couple of months.
"It killed me, my husband, and my daughter," Barton said. "And I had to recoup to get my feet back under me. Then I really started speaking out.
"I trusted these people," she continued. "I trusted everybody to do what they needed to do and not hide just because they had connections."
Numerous photos of Barton and her son hugging and laughing together offer a snapshot of how close they were. A kind-hearted person, Tanner liked to send Bible verses to people on Facebook and Twitter when he saw they were going through a difficult time, Barton said. He also loved to sing and play the guitar. Barton affectionately called him "Bub."
When Barton started airing her grievances on Facebook, a Georgia woman, Phyllis Cook, quickly picked up on the posts and agreed with Barton that she was allegedly "wronged" by the investigators. Their Facebook rants led McCollum to secure restraining orders against both Barton and Cook. Using the words "vile" and "unethical," Barton additionally claimed she was trying to protect other families from going through what she had experienced.
Because of their comments on social media, Barton and Cook were both hauled into the Superior Court for Fulton County in Georgia on the same day, November 13, 2018. Court papers for both women have the heading "Family Violence," although it's not clear why. Barton's papers were signed by Justice Alex Manning, who has also served as an "expert" with CCIRI, according to social media posts.
McCollum's protective order alleged that Barton was making incessant, slanderous remarks about her on social media. McCollum wrote that Barton stalked her by "attacking CCIRI and me as director on social media. [Barton] has slandered me and CCIRI incessantly on social media and posted lies and disparaging remarks about CCIRI and me."
Further, McCollum claimed that she received a message that Barton teamed up with another person to "bring" her "down," court papers state.
McCollum wrote that Barton "has accused me of hacking into her phone and computer. [Barton] and Phyllis Cook post each other's slanderous posts."
The papers also claim that Barton and Cook both made "numerous, slanderous statements about experts in the CCIRI: Dr. Laura Pettler and Leigh Egan."
A packet of social media comments provided by Barton did not include any threats. Whether additional comments exist is unknown because Pettler declined to be interviewed and McCollum did not respond to repeated attempts to contact her.
•••••
Cook has her own story of grief and unanswered questions. The 72-year-old has spent most of her adult life –– more than 50 years –– investigating what she believes was the murder of her father and brother at the hands of the notorious Dixie Mafia in Mississippi. Both of them died from gunshot wounds to the head.
Her younger brother, Ronnie Anderson, died in 1967. Her father, Dan Anderson, a deputy with a Mississippi sheriff's department, "got in over his head" with the Dixie Mafia, Cook said. He died in 2002. Although police investigations determined both deaths were suicides, Cook never believed them.
Cook knew Barton through different online forums and support groups. They connected on Facebook. Cook had also reached out to McCollum's CCIRI and was also overjoyed that someone with clout would finally hear her story, but when things started going sour, Cook alleges that she was ordered to distance herself from Barton. If not, Cook was allegedly told, her case would be dropped, too.
"I was so desperate, and they were the first ones in a legal sense who were going to help me," Cook said. "I blocked [Barton], but then I realized I cannot revictimize a grieving family. And after that, it was like a pit bull on a cat."
Barton and Cook vehemently deny stalking or threatening McCollum.
McCollum, Cook said, "lied about me stalking her. She lied about my continuing whatever [Barton] is or is not doing."
Cook also said that conversations with Barton about their electronic devices being hacked were taking place during private phone calls, not openly on social media.
"I did not stalk" McCollum, Cook said. "I did not drive by the police station, and I did not threaten her or her kids."
The court appearance cost both women thousands of dollars. Barton spent $1,500 on an attorney, plus another $500 on travel expenses. After it was over, the attorney sent her an additional bill for nearly $3,000. Cook spent $2,500 for an attorney and a stressful trip to the courthouse for "something I didn't do," she said.
"I have never seen a more vindictive group of people," Cook said.
Levi Page, host of the Crime and Scandal podcast, came to McCollum's defense on Facebook, saying she did not deserve to be treated like this. Page agreed to talk to me but only off the record. He admitted to writing a public post on Facebook that told Cook to back off. The post also mentioned the prior arrest record of one of Cook's family members.
"It was done to embarrass me," Cook said.
But Page said it was fair game because it's a public record. In the past, he interviewed Cook about her story.
When asked about the validity of using a restraining order for social media posts, Chief Judge Robert C.I. McBurney of Superior Court of Fulton County issued the following statement via email: "In this day and age, it is not uncommon for stalking incidents and harassing communications to involve social media. If, in the magistrate's reasoned judgment, the complained-of conduct met the statutory requirements for the issuance of a protective order, the magistrate should have issued the order. Here, the petitioner alleged, among other things, that the respondent's conduct was harassing and intimidating and that respondent had threatened the petitioner.
"That some of these communications occurred via social media is neither remarkable nor disqualifying," he continued. "Moreover, the magistrate likely received oral testimony from the petitioner before issuing the temporary protective order. This would have contained additional information about the situation."
But not everyone believes restraining orders should be used to police comments on social media. Daxton "Chip" Stewart, a professor and First Amendment expert at TCU, agreed to talk to me about the concept of restricting free speech with restraining orders. His comments were not specifically about Cook's and Barton's cases.
"It's very difficult for courts to issue restraining orders about speech, even libelous or highly critical speech," Stewart said. "The First Amendment, if it says anything, says that the government can't issue gag orders or bans on speech.
"Name-calling that's not accusing someone of a crime –– mere rhetorical hyperbole or calling someone the craziest person I've ever seen –– these are not valid subjects for a lawsuit," he continued. "You can bring those cases, but they'll get dismissed."
Even if false criminal accusations are made, "you can't get a restraining order that says you can't talk about me doing crime, anymore," Stewart said.
The appropriate legal venue is a civil lawsuit, something that often requires ample time and money.
"But that is the proper venue," he said.
Court actions to silence someone is feasible only in the most extreme cases, Stewart added. That might include comments that could ruin a criminal case or violent threats that place people in imminent danger, for example.
•••••
But the attack against Barton did not end with the restraining order. It continued with a website that emerged with its first post in May 2019. Justiceiscoming.co is registered to Pettler and features posts that reference Barton directly and apparently indirectly. Articles from the website were also re-posted to the Facebook page for Pettler's investigative firm.
Nick Fuller, a spokesman for the website-hosting platform GoDaddy, said anyone who registers a domain with the company agrees that all information used to create the account is accurate, current, and complete. If invalid or illegitimate information is submitted, GoDaddy has the ability to revoke and/or delete the domain name, Fuller stated in an email.
"If someone feels this is a form of harassment," he added, "we also recommend they contact local law enforcement."
Although attempts were made to silence Barton, Justiceiscoming.co holds little back about her. After the protective order expired, Barton wrote on Facebook on May 3, 2019, "I guess being Tanner's Voice scares some people! … In 2018, I refused to believe the ridiculous theory that the media proposed to [the Howard County sheriff's department] in regards to how they theorized Tanner's death. A 'theory' with no new physical evidence. And because I spoke out and publicly challenged the theory, 'false charges' were filed against me and a protective order served by a corrupt court! The lengths both of these individuals have gone to shut me up is criminal! See a pattern? When you speak out against liars and corruption, their only resolve is to use their 'connected resources' against you!"
Playing off of the names of Barton's campaigns for her son, "Tanner's Voice" and "Justice for Tanner," one of the posts on Justiceiscoming.co is called "Michele's Voice." It reads, in part, that "Tanner Barton's voice did not then, nor does it now, scare people. Tanner Barton's name was never associated with chronic social media stalking behaviors. … Tanner Barton's words did not land him three protective orders for three victims across two states.
So, who's voice is this again? #MichelesVoice #JusticeIsHere"
The references to the restraining orders are in connection with the veterinarian, McCollum, and a non-related case of someone who was allegedly stalking Barton and filed counter charges against her after he was arrested and received a one-year prison sentence, Barton said.
Other posts talk about being "duped" and people who have Munchausen syndrome, the taking on of an illness or a victimhood mentality to gain attention, sympathy, money, fame, or some other special kind of treatment. A post titled "I Got Duped" says that Barton's posts "over the past year have taught us when [Barton] reads something against her manipulative, attention-seeking narrative, she will extract one or more little pieces, twist it or them factually and in context, then repost just those little pieces with inflammatory, accusatory, defamatory, libelous rhetoric in social posts."
•••••
Barton brought her story to light at this time because she continues to experience what she calls weird and frightening attacks. Documents show that her phone, Facebook account, and email have been hijacked. Phone calls were coming in with the "name" 666, screenshots show. At one point, Barton saw a man parked in a dark car in the cul-de-sac near her home. The man appeared to be working on a computer and had a camera and other equipment on the dashboard, Barton said.
"He pointed at me and started laughing," she said.
She also showed me a message sent to her by a supporter of the true crime media personalities. The post has a smiling cartoon camera icon with the caption "the deadliest weapon." When the icon is clicked, it opens her phone camera. Then a button appears that says "click here" to send a picture to the person who sent the video.
Barton further claims that all of the data from her phone was uploaded without her permission to an online cloud account that she cannot access. In August 2019, she began receiving a subscription to Outside magazine, which is addressed to Tanner, even though he never lived at the Barton's current address. The company who sent the magazine could not tell her who bought it, only that it was paid through 2021. She believes this is also harassment.
"It doesn't stop," Barton said. Every week, she blocks dozens of sock puppet accounts that appear as followers or commenters on her social media pages, she said. Last week, she tried to order a pizza, and her credit card was rejected because the zip code on her account was changed without her knowledge. Now the harassers are "getting into my money," she said.
Cook said her electronics have also been hacked. A document written by an AT&T technician told her in writing that a device attached to her cable could allow someone to tap into the cameras on her smart TV and computer.
•••••
Yet another true crime saga of tragic losses and vicious trolling extends to Carbondale, Colorado, where Morgan Ingram died at age 20 on December 2, 2011.
Her parents, Steve and Toni Ingram, appeared across national media following her untimely death. Morgan was aggressively stalked, and dozens of complaints were made to police four months before she was found dead in her bedroom. Although Morgan's death was ruled a suicide, her family never believed it
Initially, an autopsy report listed Morgan's cause of death as natural due to a metabolic disorder. Eight months later, the coroner changed that to suicide, Toni said, adding that Morgan had extremely high levels of the antidepressant amitriptyline in her system. But none of it added up for the Ingrams, who remain adamant that a stalker killed their daughter.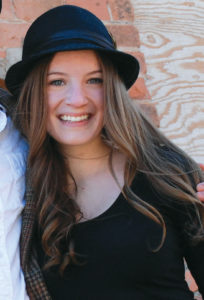 Similar to Tanner, Morgan's case received extensive play on national media, including the Dr. Phil show. The Ingrams have never supported the claim that Morgan committed suicide, a stance that has led to plenty of backlash.
Toni said she endured threatening phone calls, her house was broken into, and that someone drilled holes through the bottom of her car's engine brackets. The vandalism almost caused the engine to fall off, she said. One time, the entire contents of her trash bin had been removed as it sat on the curb for pickup. The harassment escalated to the point where the couple moved out of state to a location that Toni said she cannot disclose.
At one point, Toni also had a restraining order filed against her for things she said, but the judge in her case refused to honor it.
"He said it wasn't the proper forum," Toni said, "but he kept it on file."
Sarah Afshar, a former Yahoo community manager and blogger from Idaho, told me she suffered extreme harassment after she posted an interview with Toni on her website. Soon after the article appeared, Afshar said a series of hateful, "disgusting" websites were built about her.
"It's disgusting what they've done to me," she said. "It's really horrible. The only thing I'm guilty of, though, is interviewing Toni."
Anonymous people came to her blog and threatened her over the interview, Afshar said. One of them wrote, " 'I don't want to do this to you; why are you siding with Toni?,' " Afshar said.
"It's like they were warning me about what they were going to do to me if I supported Toni or interviewed her," Afshar said, who believes it is "definitely a group of ladies who try to silence and intimidate others into thinking like them, and if you don't, they try to ruin your life. That's exactly what they do. They will do anything to silence you. And that's even if it means starting hate sites, spreading propaganda, or impersonating you."
Afshar said she has had to deal with "so much drama," for the interview and her opinions about how Morgan died.
"I do believe she was murdered," Afshar said.
Afshar said that as an Iranian-American woman, she treasures the ability to speak out, because many women in Iran do not have that right.
Similar to Barton, podcasters and bloggers played a role in intimidating Toni and her supporters. The website for the podcast Sword and Scale stated in a preview to one of its shows on March 19, 2014: "What happens when a family's grief slips into malice and madness, when a mother is so hell-bent on being portrayed as a victim that she begins victimizing everyone who doesn't see her as one? Welcome to the sad story of Morgan Ingram's untimely death and the circus of insanity that followed and continues to this day."
Some supporters of Morgan have pushed back just as hard, though Toni said she does not agree with everything that other activists have posted. The only official websites that Toni has devoted to her daughter are Morganingram.com, Morgansstalking.com, and Facebook.com/morgansstalking. Like the other families, Toni said she can't understand why people have tried to silence her.
"We're not supposed to be sheep and just listen to everything someone says," Toni said, adding that she discounts the opinions of bloggers and podcasters who don't have all of the information she does.
Similar to Barton, Toni was critical of the coroner's work and the police investigation into her daughter's death.
"It was not investigated as a murder," said Toni, who serves as the West Coast director of the advocacy group Families of Homicide Victims and Missing Persons. She pointed to what she called shoddy and superficial police work.
"They never took fingerprints, tested for spots or the bite mark on her arm … [and] did not do a rape kit," Toni said. "They took her phone, a journal, and expired two-year-old medication bottles under the sink.
"They wrote all the wrong stuff down," she continued, "and they used it as gospel."
Most people don't understand the trauma and losses that go with losing a child, Toni said.
"It wasn't just one stalker," she said. "This was gangstalking. There was more than one person involved in Morgan's stalking. … Just like our family, victims' families suffer huge losses," which can create a domino effect in other areas of life like finances and the ability to function well at work. Another drawback is looking for a job. When a would-be employer Googles you and sees the controversy, they tend to think that hiring you is probably not worth the trouble, she said.
Strangely, Toni Ingram was also accused of having Munchausen syndrome, the same mental illness that Barton was accused of having. Toni's "diagnosis" was floated by Myra Martinez, a blogger and owner of a crime scene cleanup business.
Martinez said she spoke out because she didn't think it was right for a young man to be accused by name of stalking and killing Morgan when he was never charged with anything. Martinez does not believe the alleged stalker committed any crime.
"Imagine what will happen if he meets a girl," Martinez said. "Or when he applies for a job."
Ingram, Barton, and Cook all pledge to never give up on seeking answers. Sometimes, Toni said, the best thing to do is to focus on that and not the hurtful comments of online trolls and other attackers.
"All of our families have gone through trauma," Toni said. "All we want is the truth. If the evidence is contradictory or it says the wrong thing, then we have every right to find the truth."