Barley by Rye at Martin House Brewing Company, 220 S Sylvania Av, FW. 469-861-6223. Noon-5pm Sun, 4-8pm Wed-Fri, noon-8pm Sat.
Food trucks and brewery events are the perfect pairing. Locally, that fare tends toward greasier items like burgers and brats because, well, salads don't quite go with a boozed-up IPA. While most craft beer events rotate food vendors, Martin House Brewing Company recently announced a permanent on-site dining option: Barley by Rye.
One recent morning, Martin House's back patio echoed with yips and barks as canine owners shopped at dog-friendly vendors and considered adopted pups. Nearby, a long, slightly rusty light-green truck advertised Wagyu burgers, pork wings, and an assortment of small bites and entrees. Martin House recently said Barley by Rye unmoored from Tupps Brewery in McKinney to resettle in the 817. The crowd that day seemed to dig the new noshes.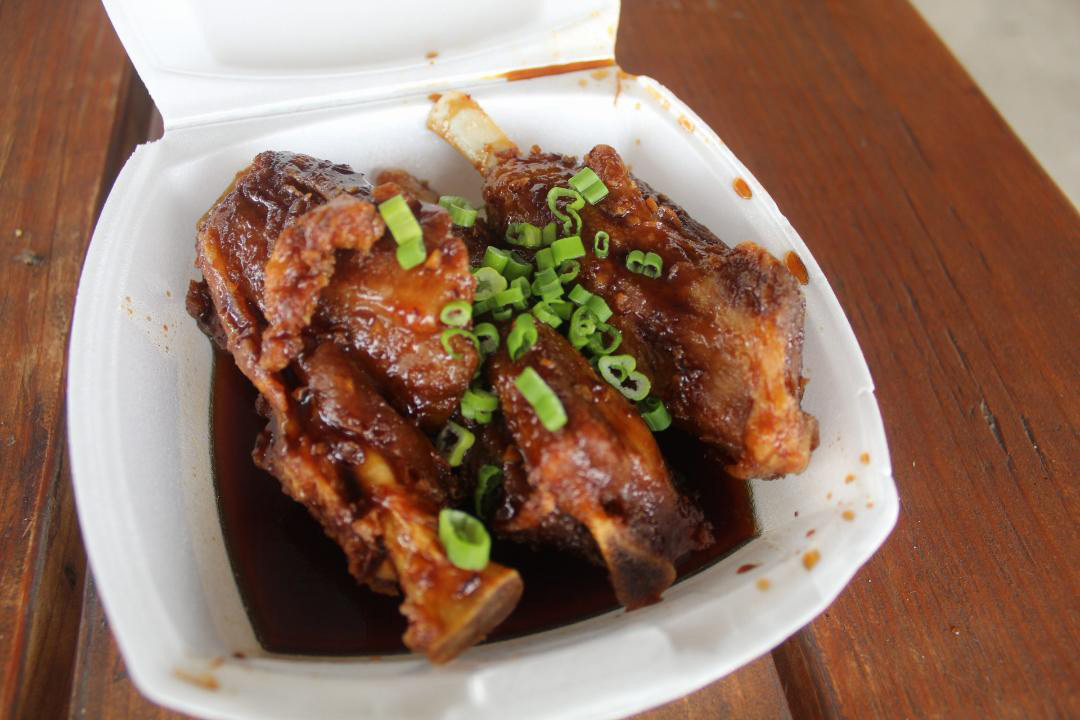 The Barley Burger came loaded with a mixture of thick queso and ranch which popped with peppery flavor. The cheesy ensemble anchored by a juicy beef patty was covered with caramelized onions, pickles, tomato, and arugula which together created a delightfully sweet-and-savory experience. (For two extra bucks, you can opt for a veggie patty.)
One of two hot dog options, The D.A.D. was a piquant delight. The toasted bun could hardly contain the massive, charred, Wagyu frankfurter topped with a lively mix of spicy cheddar sauce, mustard, and chopped onions.
Hefty and golden-fried like tater tots, the cheese curds were wonderfully dense. The mild fromage benefitted from alternating dunks in the two accompanying sauces: a rich aioli and a fiery and mildly sweet Korean gochujang. Another appetizer, the Wagyu meatballs were stuffed with peppery queso, and the beef was slightly oily and packed with chile flavor. These bad boys were dressed in a bacon jam that made for a lovely blend of sweet and spicy, and the side of housemade sauce (similar to Thousand Island dressing) added another layer of complexity to the surprisingly filling bites.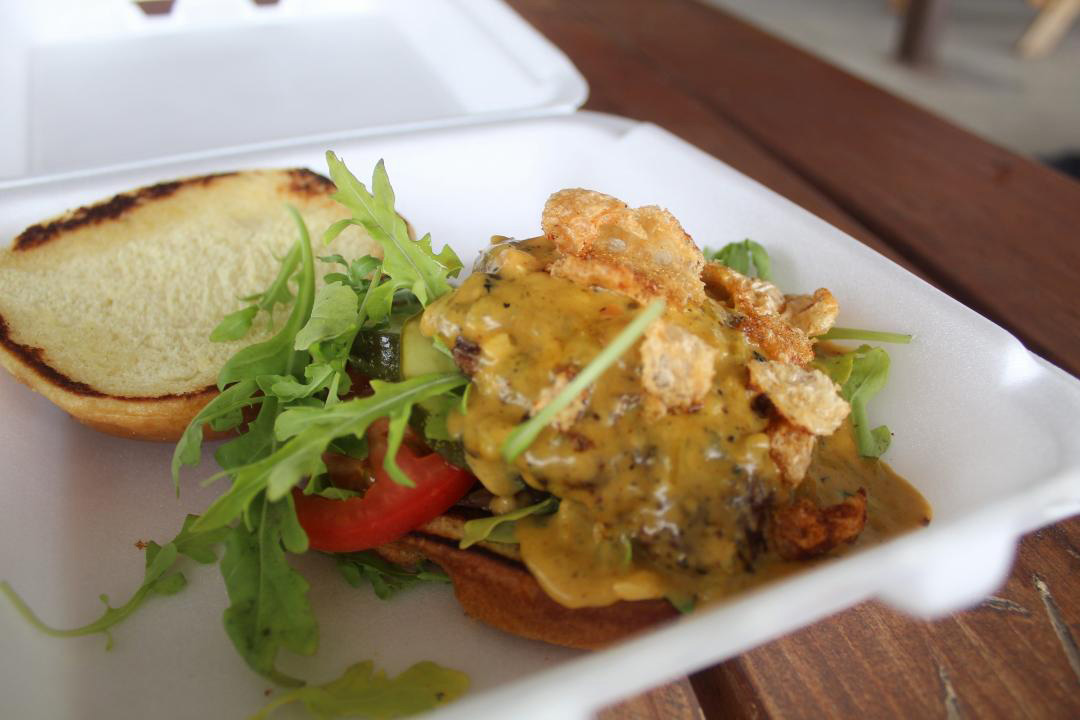 Three large pork foreshanks ("Pig Wings" on the menu) glazed with a sweet and salty dressing wrapped up my afternoon outing. The succulent meat, garnished with thinly cut scallions, easily fell off the bone before I greedily dunked the chunks in the small pool of drippings that exploded with garlic, ginger, and brown sugar.
By giving Barley by Rye a permanent home at its Riverside location, Martin House is wagering that one dining option can satiate throngs of hopheads for the months or years ahead. With its deep menu and prompt service, the McKinney transplant appears more than up to the challenge.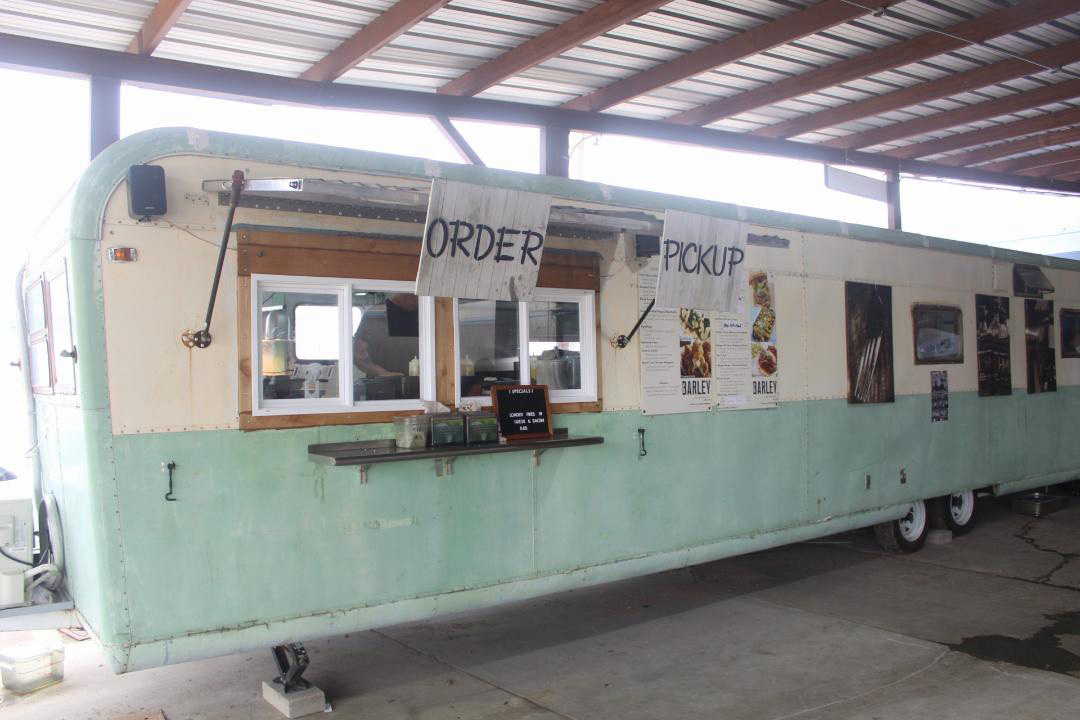 Barley by Rye
Barley Burger $11
The D.A.D $11
Cheese curds $11
Queso-stuffed Wagyu meatballs $14
Pig Wings $10