As a spotlight beams down from the rafters, the patrons of Arts 5th Avenue turn their attention to the small stage and quiet down at their tables. There's a rumble of drums as big band music starts playing and a woman walks onstage, glittering in sequins and Swarovski crystals. She slowly rolls her hips to the music, and the room suddenly feels crowded as audience members howl like wolves. Anywhere else the sound would feel predatory, but in this setting, it encourages her. The dancer smiles coyly. She has them wrapped around her little gloved finger.
The transformation from dancer to femme fatale is commonplace in burlesque. Traditionally considered taboo, burlesque has become increasingly popular among female audiences, with women accounting for the majority of attendees at most shows. Theater historians generally attribute this popularity to the revival of traditional striptease led by artists like Dita Von Teese starting in the 1990s.
Deb Wood says escapism adds to burlesque's appeal.
"I think women enjoy it because it gives them a chance to basically escape their everyday," says the choreographer and director of Fort Worth's only resident burlesque troupe, Va Va Voom Cabaret (VVV), "because, if you go back and look at burlesque history … they're not all little women. They're not all big women. They're every size, every shape, every color, and there's a freedom to it."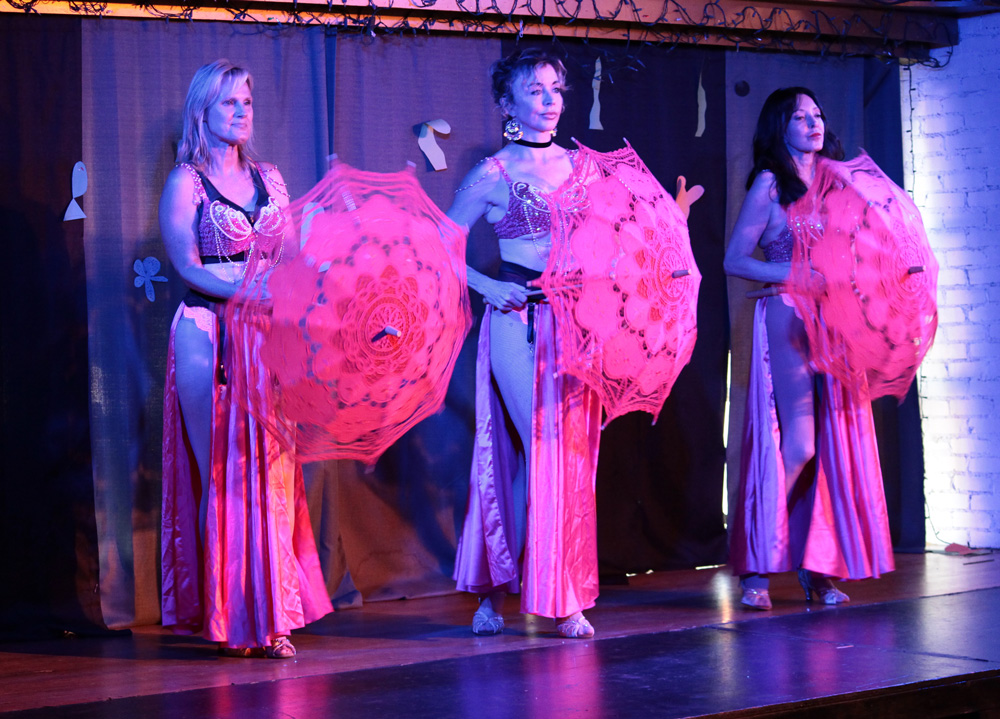 In September, Va Va Voom will perform at the Fifth Annual International Fort Worth Fringe Fest, an arts festival that highlights nonmainstream theater, dance, poetry, and other live acts. This will mark VVV's second time on the Fringe stage, and Wood says the edginess of burlesque makes them the perfect act for the festival.
"I felt totally unprepared the first time," she says. "This time, we're ready."
After the previous instructor moved away, Wood began teaching burlesque at A5A in 2018 and created VVV the same year. Originally, the group had only four dancers. Today there are six.
A5A is a small venue, and Wood says it's hard to tell when their shows sell out. Still, she estimates recent performances have been their most popular — particularly this January and July, which featured packed and enthusiastic crowds.
She believes this is partly because people are enjoying attending live theater post-COVID and also because of the studio's charm.
"A lot of times [burlesque shows are] in a bar somewhere," she says, "and I think people don't always necessarily want to go to a bar to see something."
She says dancing at Fringe Fest is exciting for the group because it gives them the chance to reach a wider audience. This year they will perform at the Sanders Theatre, which seats about 100.
American burlesque traces back to the 1860s, when "burlesque" referred simply to productions involving dance, live music, juggling, or magic and comedy. The University of Arizona's American Vaudeville Museum says burlesques were popular among working-class audiences thanks to the shows' accessibility and subversive sociopolitical satire. As touring theater troupes found provocative performances more profitable, the industry split between burlesque and the more family-friendly vaudeville.
Today's burlesque most closely resembles burlesque shows of the 1910s, when striptease was first introduced. However, modern burlesque's ethos differs greatly from its predecessors, now focusing on artistry and storytelling rather than profitability.
While some may see burlesque as just stripping with better PR, Wood says the two are very different. Unlike what you'd see in a gentlemen's club, true burlesque, she says, strikes a balance between sensuality and subtlety — a concept dancers call "the art of the tease."
She says burlesque is not just about getting naked. (Like most shows, Wood's do not include full nudity.) It's about making a brief moment last. She describes the experience as one of creating sensation and the novelty of being freely enthralled.
"I consider burlesque a subtle form of dance and entertainment. … It is the tease," she says. "It's people not knowing. … It's drawing people in just enough so they go [gasp]. You just hear that little gasp of breath."
VVV features performers of all sizes and levels of dance experience. Every show includes solo stripteases and group numbers, along with vaudeville-style entertainment like magicians and singers. VVV soloists often choreograph their own solos, working with Wood to further fine-tune their performances.
What Terry Gwynne loves is the process of teasing the audience with a glimpse of skin one inch at a time. As she moves, she says she becomes another version of herself — a bold and fearless alter ego. Having studied the artform at Arts 5th Avenue since 2014, she feels burlesque allows women to step outside their everyday selves and embody their own fantasies.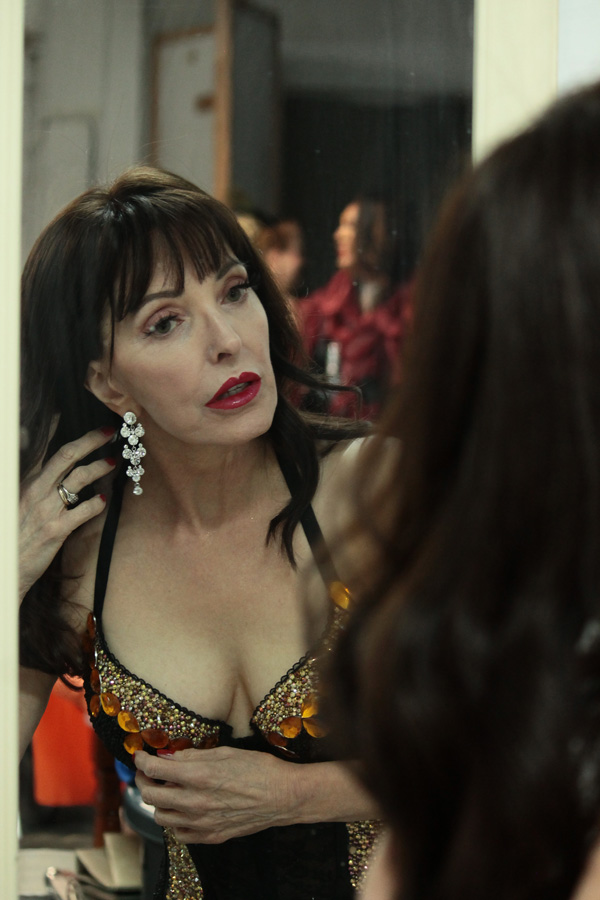 "I think it's empowering because you're not afraid to show yourself," she says. "You're a character."
Erika Durham started with VVV in 2018 after she won a free month of burlesque classes in a raffle. She had been a ballet dancer in college, but an injury had left her unable to continue her ballet training. She also struggled with her body image.
"While I'm not necessarily a prudish or modest person, I've never really been comfortable with my body proportions," she says.
By the end of her first class, she knew she wanted to keep going. Her four free classes turned into four years, and she says her confidence continues to grow. She has since performed multiple solos, for which she created her own costumes and narratives.
"If you can go out in front of an audience and push your comfort zone and get a positive response, then your confidence can't help but increase," she says.
In that respect, there is a certain irony to burlesque — namely, that the act of shedding your clothes sometimes reveals more layers of yourself.