Not Everyone Has Fireworks Fubar
Posted July 5, 2012 by Jeff Prince in
Blotch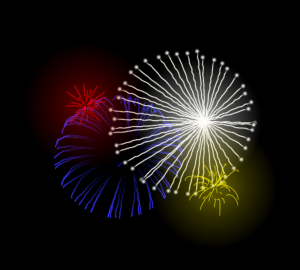 San Diego planned a huge fireworks show last night but a computer glitch accidentally set off all the fireworks at once — five minutes before the show was even set to begin.
Reminds me of my last date.
Around these parts, big fireworks shows went more smoothly.
Fort Worth fireworks.
Granbury fireworks.
Paris (Texas) fireworks.
Addison fireworks.
Grapevine fireworks.
Frisco fireworks.
Dallas fireworks.
Oooooohhhhhh. Aaaaaahhhhhhh.