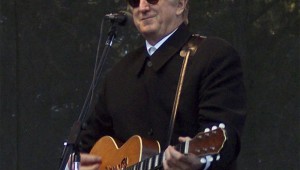 Jeff Prince
T Bone Burnett grew up in Fort Worth, and he knows a thing or two about music. If you don't believe it, look at the record producer's mantle — he's earned 13 Grammy Awards over the years. He's also...
They're as Texan as chicken-fried steak.


DAVE McNEELY
Until a few weeks ago, you could usually tell when Elvis was in the building by the number of brown-uniformed Department of Public Safety officers there. Elvis, of course, is Gov. Rick Perry. And the building is the Texas capitol.
Jeff Prince
Check out this great clip of the Rolling Stones performing in Fort Worth's then-named Tarrant County Convention Center in 1972. A vintage rock-and-roll clip from the city's premier concert showcase back in the day.