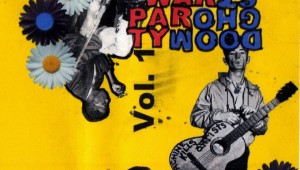 Fort Worth produces garage, triple-A, punk, and post-rock for review.


Fort Worth Weekly Staff and Contributors
Here's a split EP released on cassette (!) and digital download that features six tracks of raging, lo-fi punk rock thrills, with a virulence that I haven't heard in these parts for quite awhile. Between these two bands, Do...
Jimmy Fowler
Do you like moody stoner post-rock instrumental music? Of course you do. Do you know what "post-rock" means? Of course you don't. That's why you need to check out this week's "Music" story about the Fort Worth tri...