Posts Tagged 'Fort Worth Stock Show and Rodeo'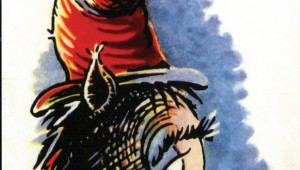 Milan Gallery


GALLERY
Milan Gallery has scored a coup this month with Dr. Seuss' Secrets of the Deep, a retrospective of the beloved children's book author/illustrator's 70-year career, focusing on his lesser known and more grown-up drawings. ...
Who's the sacrificial goat in this stock show deal?


DAN MCGRAW
Every day on my way to work and on many weekends as well, I pass by the Will Rogers Memorial Center. From my abode off Montgomery Street, cutting through the complex on Gendy Street shortens my trip to the office.