Posts Tagged 'JJ's blues bar'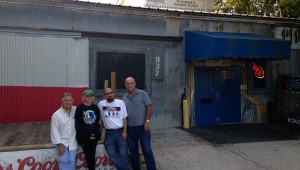 HEARSAY
Much of the place looks the same. The relatively roomy stage, the gritty industrial interior, the neon signs, the black bar counter, the four-tops, the dim lighting. But what separates River Run Roadhouse from its previous occu...
Last Call
I don't know about you, but, to me, names are very important. Call me uppity, but I'd be hard pressed to see a band called Morbosity. I don't know anything about them, but every time I read that name, my brain...
eric.griffey
After 23 years, the legendary blues club will permanently close its doors this month. A final jam hosted by guitar impresario James Hinkle will be held Jan. 30. More to come.