I don't know if reincarnation is real for living creatures, but for bars, it's a phenomenon that happens all the damn time. The Wreck Room was demolished in 2007, but its spirit reincarnated as Lola's Saloon. The University Pub didn't exactly die, but seeing as how the TCU-neighborhood staple, familiar to Frogs for over a quarter-century as a dark, cramped, Polaroid-festooned collegiate revelry zone, now has windows, it's sort of been reincarnated, too. Then there's the legendary J&J's Blues Bar (937 Woodward). Now its legacy is about to be reborn as the Tin Panther.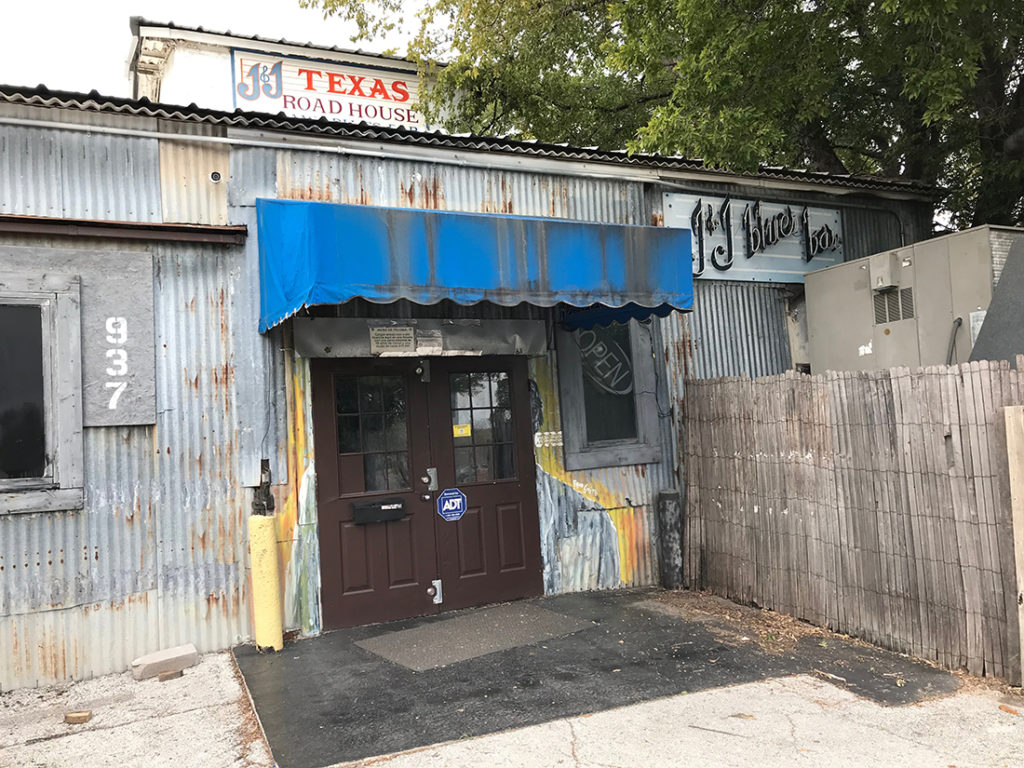 J&J's was a mainstay of Fort Worth's blues scene for more than two decades, a loose-limbed juke joint with a lot of open floor space and a party-friendly patio out back. The blues-oriented, beer-boasting neon signage and cleaned-up junkyard flotsam gave it an amiable, riparian ice house-vibe – the kind of atmosphere conducive to now-legendary guitar jams. Its semi-secluded location made you feel a little bit like you were partying at a secret club. J&J's, or "JJ's," held its final last call in January 2010, but, before long, a new business opened in the old space hoping to channel JJ's ghost. Called NOS Bar (for New Old Stock), this place didn't look that much different from the old one, which I suspected was kind of the point. NOS Bar had a new PA and attracted a lot of the old regulars. But within a couple of years, that business moved to Azle. The building bearing the giant J&J's logo was empty again, though not for long.
I remember watching Fort Worth Rock Assembly II at JJ's in 2013, which leads my spotty memory to insist that the original business made another go at it, though I don't remember it looking any different from NOS Bar. To be honest, I lost track of what happened to the space. As far as I recalled, building owner Jim Shussler had a space but nobody renting it from him to make drinks and parties happen.
On Monday, however, I followed up on scuttlebutt I'd heard the week before about my friend Tyler Stevens opening a new bar in the JJ's space called the Tin Panther. Put shortly, the rumors are true. Another "rumor," that Fort Worth Weekly owner Lee Newquist is involved in the bar, is also true.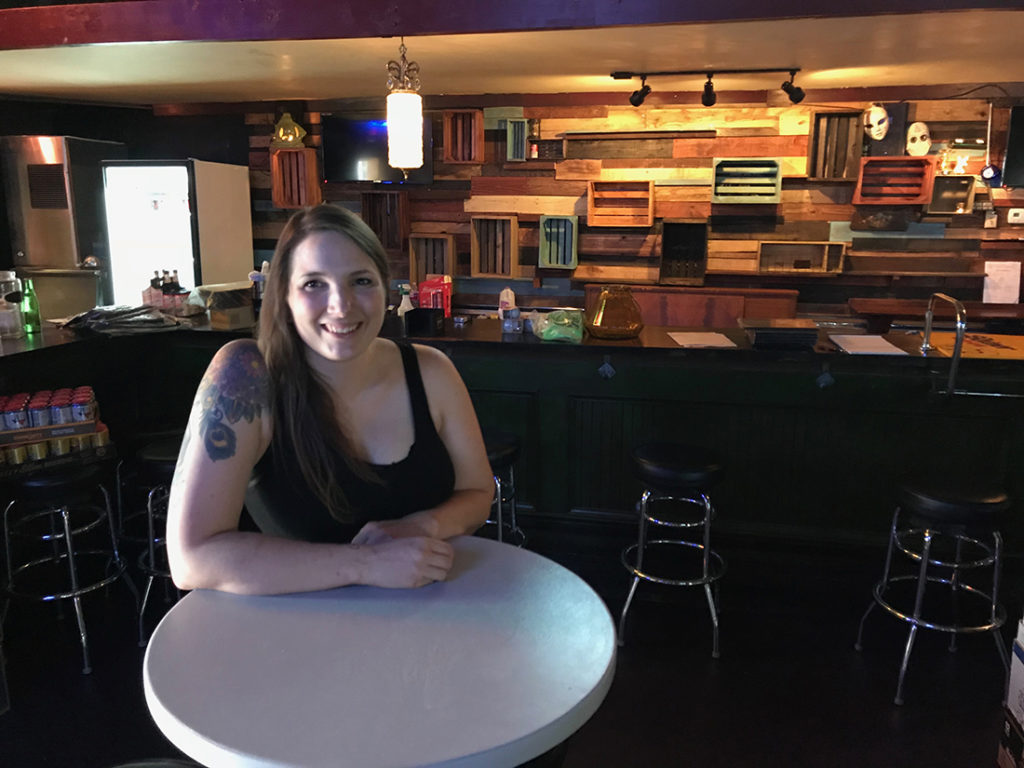 With all of the events the Weekly produces, Newquist said, it made sense to get his hands on a liquor/bar catering license. Stevens was looking to own a bar, so the pairing made sense.
The Tin Panther makes its public debut Thursday. But instead of cleaning and basically rehashing the JJ's formula, Stevens has put her own spin on it.
"I basically stood in the middle of the room, turned in a circle, and imagined what I could do with the place," Stevens said.
She said that someone had put a wall in the old space separating the area where the stage once was from the rest of the room. Along with help from construction professional Joe Gosch, Stevens knocked part of that wall out to create a gaming area with a couple of billiards tables, Golden Tee, and some other fun stuff, including a snack machine. She also updated the décor with eye-catching patterns of reclaimed and re-stained wood. The back bar's shelves are now wooden boxes affixed to the wall, and there's also an upright piano behind the bar, though that's because Stevens didn't really have a good spot to put it. I don't blame her. It's a nice piano, and it probably doesn't deserve to suffer a bunch of drunks plunking their way through half-remembered renditions of "Rocket Man" and "Tiny Dancer."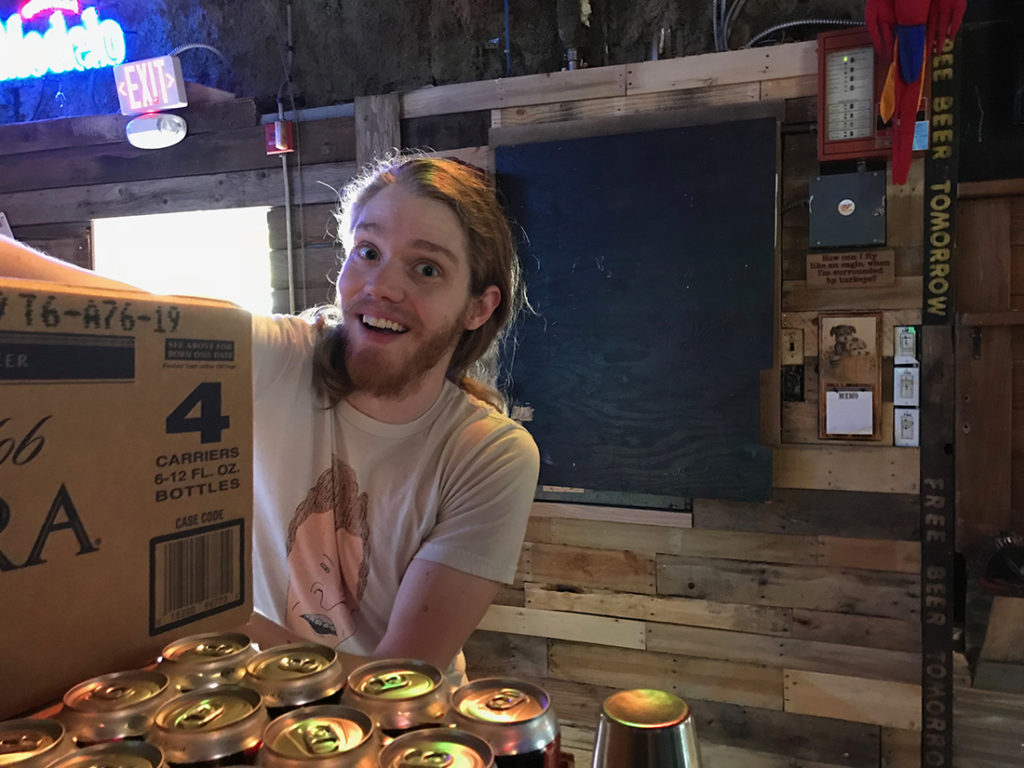 Regardless of where the piano ends up living, the music will never die – Stevens moved the stage to a spot next to the front door, and she's working on filling the calendar. Prior to opening her new bar, Stevens made drinks at the Sunshine Bar in Arlington and Lola's Saloon before that.
"What I missed most about working in Fort Worth is being around all the music," she said. "I can't wait to get bands in here."
Though the Tin Panther looks different from the room's original manifestation, it looks like JJ's soul has found another body to rock.