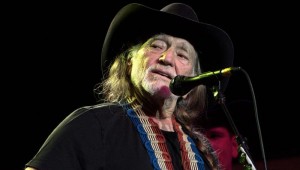 Jeff Prince
Willie Nelson has left behind more than a few women, and he's abandoned quite a few cities as well. The dude gets around. But it's always an honor when Nelson picks Fort Worth as the site of his annual July 4 Picnic...
Jeff Prince
If you've read this week's cover story on Lukas Nelson & Promise of the Real and want to hear what he sounded like during his picnic performance, I've posted videos for your listening pleasure. You'r...
Circle Theatre's Bus Stop isn't the problem — we are.


Stage
If you want to check out a dandy example of the difference between film and stage acting, watch the 1957 romantic comedy The Prince and the Showgirl. It features Laurence Olivier, commonly cited as a titan of 20th-century theater.