Willie Nelson has left behind more than a few women, and he's abandoned quite a few cities as well. The dude gets around.
But it's always an honor when Nelson picks Fort Worth as the site of his annual July 4 Picnic, and it's even an honor when he runs out on us too.
Nelson likes to spread the love by moving the event around to different cities. He's returning the picnic to Austin for the first time in about five years.
The last time I attended a Nelson picnic in Austin, I lost my luggage at the airport, lost my shoes and contact lenses at the concert, and lost my ride at the end of the show. I ended up sleeping in the bushes beside a Denny's restaurant.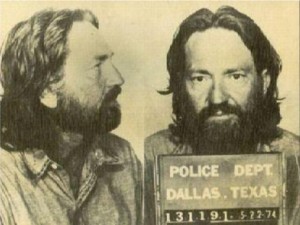 In other words, it was a great time.
This year's guests include Nelson buddies Billy Joe Shaver and Leon Russell, who played at the first picnic.
Red-hot Sturgill Simpson, Eric Church, and Kacey Musgraves are also on the bill, along with Nelson's talented children (Paula, Amy, Lukas, and Micah) and grandchild (Raelynn), who front their own bands.
And classic country king Merle Haggard will be there as well, surely dueting with Nelson on their latest collaboration, "It's All Going To Pot."
https://www.youtube.com/watch?v=VdJ9klHjUHQ