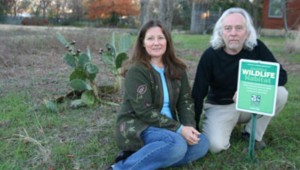 Jeff Prince
Nobody is prouder of their front yard than Don and Debora Young, East Side environmentalists and unofficial caretakers of Tandy Hills Natural Area. Their yard is a canvas of native grasses and wildflowers that represent how the...
Static
A unique Fort Worth festival was in danger of going belly up just a few months ago when Fort Worth Weekly published "Prairie Fest In Peril" (Nov. 23, 2010). An increasing workload and an exodus of volunteers had Prairie Fes...
Historical and ecological merit may not save a state-owned tract from development.


SHOMIAL AHMAD
In a little house on the prairie, environmentalist Jarid Manos unrolled map after map, showing where nearly 2,000 acres of almost pristine grassland prairie lie, on the edge of suburban Crowley.