Posts Tagged 'the hunger games'
Kristian Lin
I read all three of Suzanne Collins' Hunger Games novels in the space of a week last year, so you won't be surprised to learn that I have many more thoughts than I was able to get into my review of the movie. I mentioned be...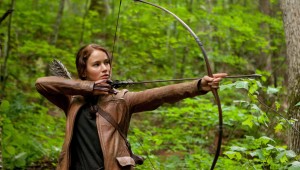 Suzanne Collins' dystopian novel becomes a bruising sci-fi thriller.


KRISTIAN LIN
When it comes to adapting Suzanne Collins' novel The Hunger Games to film, the big challenge is that the book is so many different things at once. It's an action thriller, a dystopian exercise, a social commentary on pop cu...