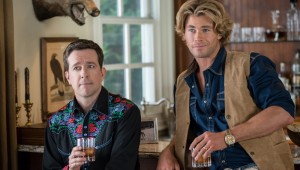 Turn the car around and drive away from this Vacation.


Kristian Lin
Here's the problem: Warner Bros. is now trying to make Judd Apatow comedies. That's certainly not a bad idea, given how much money and good press those films have raked in for Universal Studios. The likes of Superbad, Bride...
Gallery
William Campbell Contemporary Art apparently sees the need for a summer vacation as much as the rest of us.