In 1999, Fort Worth city staffers and the North Central Texas Council of Governments put together the Fort Worth Bicycle Blueprint, a 300-mile sprawl of bike routes intended to boost two-wheeled transportation to help improve Cowtown's bad-and-getting-worse air quality. The plan was approved for about $160,000 in federal funding in 1999, for the first 45 miles of the routes.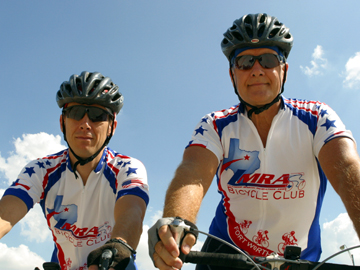 Six years later, no routes have been built and the federal money is still sitting in Texas Department of Transportation coffers, waiting for the city to do what's needed to tap into it. For the first five years, the only forward progress was working with area cyclists to fill in details of the intended routes. And even though interest revived somewhat in 2005, local bikers say, the city still seems to be moving slowly in fulfilling the commitments it made in 1999 — including submitting incomplete plans to the state transportation agency.
Jim Wilson, president of the Lockheed Martin Recreation Association Bicycle Club, said the situation is "ridiculous" and leaves Fort Worth far behind many other cities in accommodating bike riders. "Like my grandfather used to say to me, there's a difference between ignorance and stupidity," he said.