Music that listeners are supposed to take seriously often comes from obscure artists who write dark songs. While Chris Knight is critically praised, the general public wouldn't know him from, say, Gary Nicholson.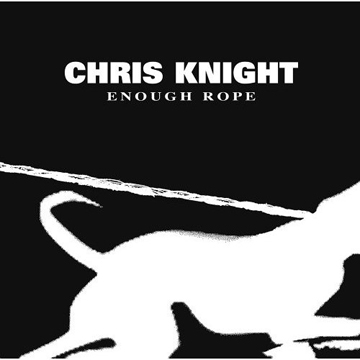 Knight's fourth c.d., Enough Rope, is the rural-voiced writer's usual potion of Southern Gothic Americana — southern for whom he unabashedly is, gothic for the frequent darkness, Americana for the folk-rooted country twang.
The taciturn Knight, born and still living outside the small Kentucky coal-mining town of Slaughters, doesn't talk much about his music or anything else for that matter. He just writes and sings his songs about pool hall brawls and cinder-block juke joints and the unwelcome passage of time. Knight's vignettes and stories of stiff-back proud, callous-handed small-town folks who don't take nothin' from nobody are totally believable and engrossing.
This time, he also tosses in a bit of love: for his mother, who's gone; for his grandpa's farm, which is lost; for the woman he lets use him when she's sad.
The title song is a touching portrait of a man whose dreams are mostly gone yet who continues living because he hasn't got enough rope to hang himself.
So who is Gary Nicholson? The two-time Grammy-winning producer co-wrote five of the 13 songs with Knight and produced the record. More than 350 of Nicholson's songs have been recorded by Willie Nelson, the Dixie Chicks, B.B. King, Bonnie Raitt, and John Prine, and you've never heard of him, either. His teaming with Knight adds up to serious, real-to-life sketches of the underside of the American dream.