The Cliburn Concert Series returns this week, and there's more than ever of it to enjoy. This fall, the series expands into three different venues, each with its own focus. Subsuming the old Modern at the Modern series, the Cliburn at the Modern will continue showcasing contemporary music by living composers.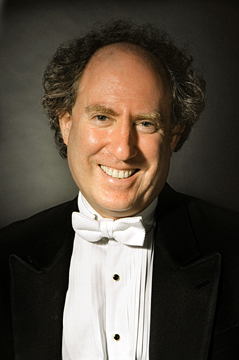 The Cliburn at the Kimbell will present chamber music performances and past winners of the Van Cliburn International Piano Competition. And the Cliburn at the Bass, meanwhile, will continue the original version of the series with classical music's biggest stars performing downtown. If the prospect of a newly expanded concert series doesn't draw you in, maybe slightly cheaper tickets will entice you.
The Bass Hall series kicks off this Monday, with pianist and conductor Jeffrey Kahane leading the Fort Worth Symphony Orchestra, which usually only links with the Cliburn during the piano competition. He'll perform a couple of Chopin pieces on the piano by himself and take the podium to conduct FWSO in Mozart's The Magic Flute Overture and Alberto Ginastera's Variaciones Concertantes, a colorful piece that the orchestra played to great effect last year under Miguel Harth-Bedoya's baton. The piece de resistance will be Kahane playing the soloist's part in Mozart's 24th Piano Concerto while conducting the orchestra from the piano. Leonard Bernstein and Andre Previn used to do this a lot back in the day, and it's good to see the tradition being carried on.
 Jeffrey Kahane performs at 8pm Mon at Bass Performance Hall, 555 Commerce St, FW. Tickets are $10-75. Call 817-335-9000.