Fresh from its four-day Mozart marathon last month, the Fort Worth Symphony Orchestra begins its regular subscription series Friday with a grab-bag of audience favorites. The Bass Performance Hall program will include Brahms' Academic Festival Overture, Tchaikovsky's rollicking First Piano Concerto, and Stravinsky's groundbreaking ballet score The Rite of Spring.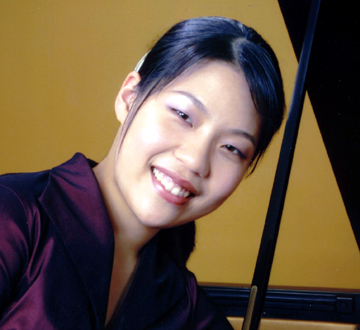 Piano soloist will be Joyce Yang, silver medalist of the last Van Cliburn International Piano Competition, who is making the Tchaikovsky concerto something of a signature piece. The 20-year-old musician has already performed it a number of times.
Music Director Miguel Harth-Bedoya is set to conduct. The young maestro has his own celebration to observe, the birth of daughter Elisa last week, his third child since settling in Fort Worth six years ago. Wife Maritza, and older children Eleana and Emilio — the parents seem partial to Es — are all doing well. Coincidently, associate conductor Jeffrey Pollock's wife Melinda Gough had twins last week, Cecilia Louise and Henry Louis.
Friday's starting time has been pushed up to 7:30pm to accommodate a fund-raising dinner for the orchestra, taking place immediately afterward at the City Club.
The concerts are Fri-Sun at 555 Commerce St, FW. Tickets are $15-76. Call 817-212-4280.