Jim Lauderdale has been one of Nashville's most respected songwriters for a long time, but the corporate brass never considered him much of a singer. Oh, sure, he's performed for years and recorded for Warner Bros., Atlantic, and RCA. But his major label albums were poorly promoted and primarily served to keep Lauderdale happy and writing for the likes of the Dixie Chicks, Vince Gill, George Jones, Patty Loveless, George Strait, and Dwight Yoakam.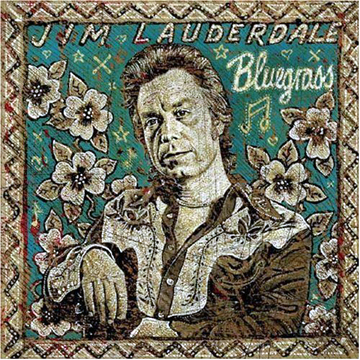 It wasn't until 2002's Lost in the Lonesome Pines, with legend Ralph Stanley, that Lauderdale won wider recognition for his down-home voice and delivery — and won a Grammy for best bluegrass album of the year and Americana Music Association awards for artist of the year and song of the year.
Country Super Hits Vol. 1 and Bluegrass, simultaneously released by the independent Yep Roc, continue to pound Lauderdale's talent into the numb skulls of corporate music. There's not a weak cut among the 26 songs, exploring country's mountain roots, honkytonk, and even a bit of contemporary country that a sad man or woman can spill a little beer to. The sincerity in his clear, confident, genuine-sounding, accented, and semi-nasal delivery bridges the small gaps between the styles. His drawl makes Buck Owens sound like a city boy.
Most of the well-crafted songs deal with love won and lost. Lauderdale's been deep in both places, if his expressions, such as "pouring whiskey in an empty heart," are any indication. Forget the bad grammar. Just listen for the emotional imagery.