Somewhere amid the musical handiwork of Elliott Smith, Weezer, and The Shins, you'll find a similarly inspired, indie-ish-for-life, guitar-based Missouri quartet sporting a cheeky moniker in tribute to the first president of Russia. On Broom, Someone Still Loves You Boris Yeltsin's latest release (actually a slightly polished re-release), you may also hear the footprints of a couple great Athens, Ga., bands, such as Of Montreal and Macha.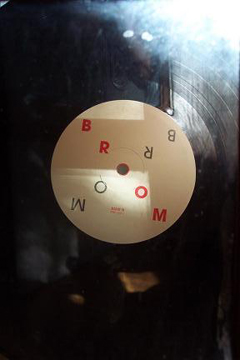 SSLYBY's music is smart and accessible, crafted by songwriters who respect fans who aren't professional musicians.
Overall, Broom's tone is uplifting but not in a jaw-locking sugary way like a lot of indie-pop. And as on The Shins' first album, there's a Beatles-esque timelessness at work here. The arrangements are splendid and the segues effortless.
Beneath the dual vocals, the jangly guitars provide counter melodies and back beats. Both sets of instruments operate expertly together to create effective, rather baroque moments, aided by the occasional accompaniment of wild keyboards.
The beats are pretty straightforward. "Anna Lee" offers one of the few rhythmically experimental numbers on the entire 10-song disc. The track is launched by an otherwise plainspoken, casually strummed guitar that is soon overtaken by an aggressive, dub-infused beat. The song eventually evens out and ends with a fragile vocal exchange, almost as a counterpunch to the intro. "Anne Elephant" begins quietly, like an Elliot Smith ballad. But by the midway point, when the music turns crazy and fuzzy, you realize that SSLYBY owns this song and is loyal to it more than to any memory of a favorite Smith weeper.
Broom also features "Oregon Girl," which aired on The O.C. last season, and the vinyl format contains three bonus tracks.