The very concept is a bit jarring: Take one of the most socially conscious, independent, folk-jazz, whatever-style-she-wanted-to-sing artists from the 1960s. Ask some of today's top DJ's, producers, and new voices to remix some of her best songs into a club-friendly, strobe-lit dance package without losing the essence of her departed soul.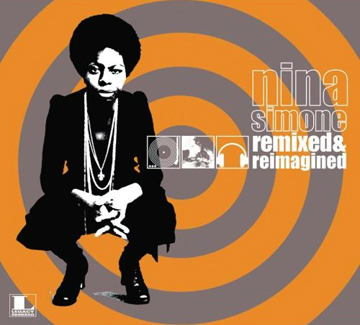 Nina Simone: Remixed & Re-Imagined unexpectedly, more often than not, works.
DJ Daniel Y (short for Yaghoubi) brings a slightly eerie sound to "I Can't See Nobody," a slow, chorus-backed, bass-beat song about response to a lost love. ("I used to have a brain / I used to think of many things / I used to watch the falling rain and listen to the sweet birds sing.")
Jazzeem's All Styles Remix honors the delightfully titled, hand-drummed "Funkier than a Mosquito's Tweeter," a little ditty about a dirty old man.
Other highlights include Organica's take on "Westwind," Mowo's version of the funky "Go to Hell," and DJ Wally's interpretation of "My Man's Gone Now," from Porgy & Bess.
Remixing usually means adding something rather than removing something, so it's easy to overdo. "Ain't Got No — I Got Life" is, compared to the original, too cluttered and sounds too much like a Blues Brothers' big-band screen performance: more flash than flesh. The repetitive nature of dance music also tends to trivialize lyrics. Here it saps the emotional strength from, among other numbers, "Here Comes the Sun."
Legacy continues to mine Simone's field of work. Rather than give us another rehash of aging but still-meaningful songs, Nina Simone: Remixed and Re-Imagined is, at its weakest, an interesting attempt and, at its strongest, something fresh from something old.