The Damnwells have come a long way since recording their debut c.d., the stripped-down Bastards of the Beat, in a mini-storage unit in Manhattan. They produced their new album, Air Stereo, in a real studio, and it's so cluttered and so dramatically somber that the too-much-alike performances on 13 songs eventually become, for the most part, boring.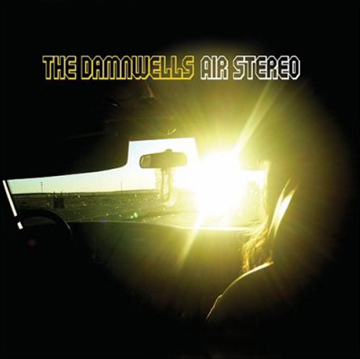 Adding horns, piano, and strings to the band's basic guitar, bass, and drums format doesn't work here, making the songs sound busy but not busy enough to cover up frontman Alex Dezen's lyrics, which seldom get off the ground. A track like "You Don't Have to Like Me to Love Me (Tonight)" may be seductive to 18-year-old boys, but the continuous repetition of hook-lines and overbearing performances gets in the way of any credibility conjured by the occassional gem of a lyric.
Dezen shows promise with individual lines, including "I've got mirrors that take me apart," "I know your faith is making a ghost of you," and the poetic "I am just a ghost of hearts that break bittersweet."
Only on the final track, Dezen's own, extended song titled "God Bless America," does the band share anything memorable. Incorporating a handful of patriotic phrases into his own observations, Dezen yearns for his America that was, warts and all.
Nothing's wrong with this c.d., which falls somewhere between Americana and rock and pop. There's just so very little that's particularly right.
While The Damnwells may have sounded fine on stage at Will Rogers Auditorium last week, this recorded selection of love and loss and seduction songs is burdened with too much musical nonsense and too few lyrics that come alive.