The title of Michelle Mayfield's most recent c.d. comes from a Ralph Waldo Emerson line: "What lies behind us and what lies before us are small matters compared to what lies within us." What's within Mayfield seems to be a yearning for love.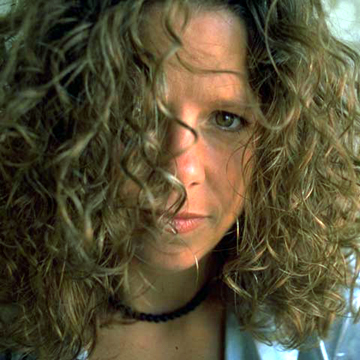 In 10 sincere, solid, original rock ballads that only occasionally slide into weepiness, What Lies Within explores love's horizons rather than the right here and now. Mayfield listened to her parents' country music as a child, got her first guitar at age 3, and at age 7 bought — with her own money — a drum kit. At the time, she was into Kiss, Journey, Boston, and other epic rockers, then Pat Benatar, and finally Sheryl Crow. She went to Texas A&M on an athletic scholarship and coached at the high school and college levels before moving to Austin about a decade ago to pursue music full-time.
The Kiss-Journey-Boston influences show up on the first, electrified half of the c.d.; Benatar and Sheryl Crow on the second, acoustic half. Mayfield has a big, passionate voice with good range. Producer and onstage partner Reese Perkins builds a full sound with the usual mix of guitars, bass, and percussion, adding bits of keyboards and mandolin. The unusual — artistic but awkward — packaging is made up of separate photographs held together by a large rubber band. The whole thing threatens to fall apart, just like the love affairs Mayfield sings of.
Fri at Sue Ellen's, 3903 Cedar Springs Rd, Dallas. 214-559-0707.