Sly Stone's brief, dramatic performance at the 2006 Grammy Awards was the reclusive singer-player-writer-producer's first major appearance since his 1993 induction into the Rock and Roll Hall of Fame, and it serves as a visual and aural reminder of the man's influence on soul, funk, and psychedelic music.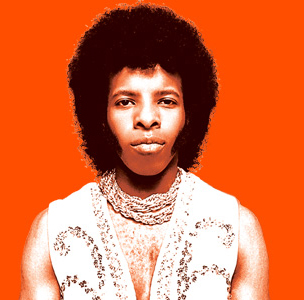 With a tall, blond Mohawk and a silver lamé suit, he showed up at the last minute to sing a verse of "I Want to Take You Higher" during a tribute to him and his legendary '60s band, Sly & the Family Stone. Before the song was over, he waved to the audience, walked offstage, got on a motorcycle, and sped away. Today, nearly 40 years after his biggest successes — "Dance to the Music," "Everyday People," "Hot Fun in the Summertime" — the Denton-born, San Francisco-raised Sylvester Stewart claims, via his web site, Phattadatta.com, that he's back and about to release new music. Whether he is or not, Epic/Legacy is about to re-release all seven of his albums from the late '60s and early '70s (not in box set form): A Whole New Thing, Dance to the Music, Life, Stand!, There's A Riot Going On, Fresh, and Small Talk.
Thirty-three of the 74 songs are alternate takes or previously unreleased tunes, and the albums come with extensive liner notes. The collection is a bit of a mixed bag, but it holds up nicely overall. Stone has always been his own man, from his early days as an R&B DJ who'd slip Bob Dylan tunes into the rotation, to his decision to record a cover of the French chestnut "Que Sera." And the same man who recorded a 14-minute instrumental called "Sex Machine" also did the cautionary "Jane is a Groupee." Stone, simply put, is one artist who's truly impossible to pigeonhole. Why he retreated from public life remains conjecture, at least for the general public: pressures from the music machine to produce more and more, pressures from the militant Black Panthers to make his inclusive messages and multi-cultural band "blacker," or maybe just personal, straighten-out-your-life choices. Some said James Brown invented funk and that Stone perfected it. While that's a big claim, it's clear that the colorful, entertaining, inventive, enigmatic Stone paved the road for George Clinton's Parliament/Funkadelic, Prince, and just about any other performer and band whose bass player has dared to pop and slap a riff.