Esopus magazine isn't really a magazine as much as it's a distribution tool, like a record label or art gallery.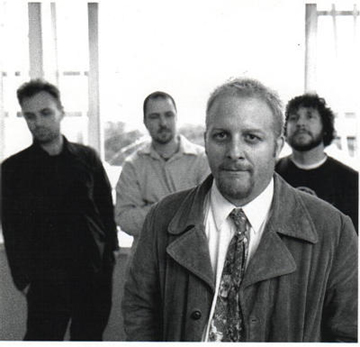 With intense, original imagery and mostly expert fiction, essays, poems, and critiques, the four-year-old twice-yearly journal whose name is a play on "suppose" attaches to every issue a c.d. sampler of music from established and emerging artists. The Baptist General's "Raw From Self-Destruction" appeared on the Fall 2004 disc, not long after the Denton band's major label debut, No Silver/No Gold, on Sub Pop (The Shins, The Helio Sequence, The Postal Service). The sampler, which also includes work from Jad Fair, Alan Licht, and others, didn't make the Baptist Generals indie superstars on the level of Bright Eyes or Iron and Wine or fellow Dentonites Centro-matic, but it should have. Led by singer-songwriter Chris Flemmons, the quartet is rough, raw but unafraid of pristine melody, and can somehow parlay a non-traditional approach to structure into almost catchy tunes. Flemmons' voice is equally hard to pin down — it's tough and authoritative but tinged with resignation. He sometimes sounds like he's on the verge of tears, and not the melancholy kind but the "I'm gonna rip your head off" variety. And Flemmons, if you'd must know, ain't no skinny little hipster. You'd do well to heed his rage.
Together for almost a decade, the Baptist Generals are at work on a new album, their fourth (or fifth — nowadays, you need a scorecard to keep track of e.p.'s and c.d.'s and one-off's). The band is a half-step behind Fort Worth/Denton singer-songwriter Mara Lee Miller's alias Bosque Brown, whose new album, Cerro Verde, is available on Burnt Toast Vinyl Records. With Doug Burr and Fort Worth's The Theater Fire, Miller shares a bill with the Baptist Generals this weekend.
Fri at Granada Theater, 3524 Greenville Av, Dallas. 512-389-0315.