Wincing the Night Away, The Shins' new album, picks up quickly where the band left off four years ago with Chutes Too Narrow.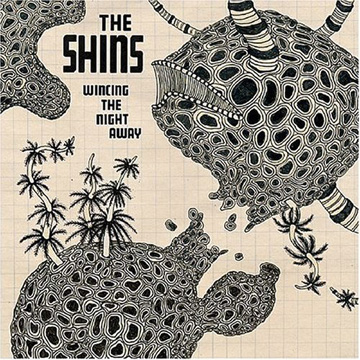 Much has changed since then, most notably the amount of fame heaped on the band via its inclusion on the overwhelmingly popular Garden State soundtrack. On Wincing, the group has gone through a decent amount of trouble to meet the expectations established by that filmic outing.
Other than the unrelenting rollick of "Australia," the songs on Wincing, The Shins' third album, find the group at ease with one thing that will probably strike early fans as foreign: a sound both spacious and subtly layered. Though there are a few problems with annoying synthesized blips or percussion, there are also wide, slightly reverb-induced soundscapes à la My Morning Jacket, without the Southern pretenses. After all, the sheer number of instruments has multiplied a few times, since the straight guitars-bass-drums arrangements of The Shins' first two albums.
But does it add up to greatness? Album opener "Sleeping Lessons" is cut out to be a favorite, with each element — singer/songwriter James Mercer's high-reaching croon, the trademark frenetic acoustic strum — subdued by a peaceful synthesizer. All of this finally gives way to louder vocals, electrified guitars, and pummeling drums, which carry over into "Australia." But otherwise, the majority of the songs are merely pleasant — worthwhile nuances are hidden at different points throughout, but as a whole the songs are not as enticing as the group's early work.