Brad Colerick's Lines in the Dirt is filled with smooth country songs about love and a deranged ex-wife, corn and the Jesus you don't expect, and, as the title indicates, various sorts of lines we create. Colerick has a nice voice; the feel of his c.d. is pleasant, intelligent, and just a bit melancholy.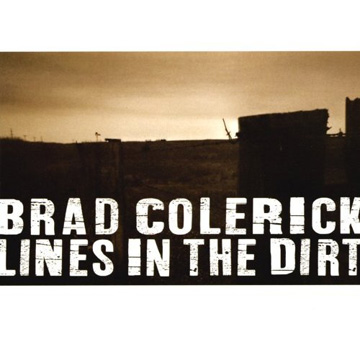 The title song begins as a meditation on the lines that his grandfather drew on the land with barbed-wire fences, then it morphs into a song about the inner — and global — wars that people fight. "Juarez" is a fictional account of meeting a wise man on the streets of that border city; the play on the Spanish name works if the listener isn't too cynical. "We're Gonna Laugh" is a hopeful look forward to the better day when a poor couple is still in love and can pay cash instead of using a credit card to buy tacos at Burrito King. The danceable "Let Her Fall in Love" is a feel-good song about romance and seduction.
With Suzy Boggus, Colerick also does a fine interpretation of the Johnny Cash-June Carter Cash song "Ring of Fire," bringing new depth to the country classic. In a genre filled with corporate music, Lines in the Dirt is an admirable, fiddle-laced second c.d. from a dependable California singer-songwriter. That's a bit ironic for a man who gave up performing 20 years ago to make a living making music for commercials but who has come back with a vengeance on last year's Cottonwood and now this new one.