For the past three decades, the Fort Worth Art Dealers Association has been putting on Gallery Night, one evening in the spring and one in the fall when local galleries and other exhibition spaces open their doors to the unwashed.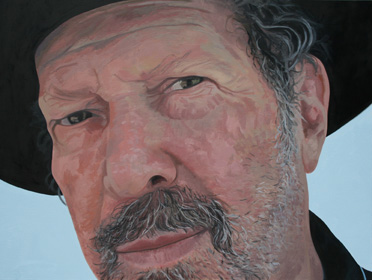 The ostensible goal is to raise awareness of art here in our town of cow — and, y'know, maybe sell some stuff. There's no way to measure the association's impact scientifically, but go to any local opening any time of year, or notice how many more galleries and exhibition spaces are around now as compared to 30 years ago, or make the rounds this weekend. The proof is in the Puma sneakers and designer heels. Kudos to the FWADA. Fall Gallery Night, I must say, has always threatened to become Fall-Down Gallery Night. Historically, autumn signals the beginning of the arts season, when the cold or colder weather drives people off beaches and lakes and into warm, waiting theaters or art galleries and museums, and also drives people out of tank-tops and shorts and into sport coats and cocktail dresses. Locally, fall also is when Texas Christian University and the University of Texas at Arlington, our two local major institutions of higher learning, are back in session. The kids are as thrilled to be away from their folks as the folks are to be away from their kids. The result isn't pretty. But no matter how loopy Gallery Night may get, with partying at openings leading to partying at clubs leading to house parties leading to early morning visits to Ol' South Pancake House, the art is always strong. And by "strong," I mean high-minded and enlightening. Not "80 proof."
That the quality of the art has remained, um, high is one reason Gallery Night hasn't gone downhill. It's still fun and profound at the same time, kind of like me. Nearly 40 galleries and other exhibition spaces are participating this year, which has to be some sort of record. While all have their charms, some places should not be missed, from the perspective of both the sybarite and the sybaritic esthete (Latin for "fun and profound dude or dudette"). Top of the list has to be Artspace 111, where a diverse mix of old-timers and young'uns mingle in an atmosphere that's the opposite of stuffy — it's like an orgy but with clothes and no sex. Maybe the vibe owes its non-pretentiousness to the trés-declassé boxed wine or to the oh-so-gauche pu-pu platters or even to the space itself, an old-school, working-man or -woman's art studio, the kind of place that could also serve as a gym or butcher shop.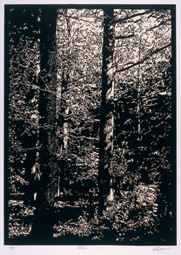 One word of caution: What made 111 so cool in the past may be a goner this year. The studio/gallery has undergone some extensive renovations, courtesy of Trenton Laired, owner of The Construction Group, and internationally renowned local architect Norman D. Ward and his associate Ernest Curry. Though respectful of the original 1900s architecture, the improvements to the former furniture showroom reportedly have transformed 111 into a "dynamic contemporary art gallery." In addition to new gallery space and "functional" artists' studios (read: "artists' studios with running water"), the remodeled 111 also has an outdoor sculpture garden, a retreat where the highbrow can comfortably contemplate the myriad transcendent virtues of three-dimensional artwork — or pass out. Adding to 111's luster this year is a solo show by Fort Worth painter Leslie Lanzotti, whose hyper-realistic portraits dovetail sweetly with 111's in-house talents Daniel Blagg, Dennis Blag, John Hartley, and Nancy Lamb, hyper-realists and titans of Texas art one and all. Coming up in November is a solo show of Hartley's work, followed by a mixed-media show by Omar Hernandez, Greg Mansur, Eddy Rawlinson, and Jason Reynaga.
Another can't-miss destination this weekend is William Campbell Contemporary Art. Though a mite stuffier than Artspace 111, Bill Campbell's still throws a heckuva party and never to the detriment of the art. Jane Helslander, who got her BFA from the University of Texas at Arlington and MFA from TCU, does a type of Expressionism that in its simplicity somehow manages to negate a hallmark attribute of the style: flatness. Variously sized rings of strong hues play off one another atop deep, rich backgrounds. As with a lot of Bill Campbell art, Helslander's works both as something to hang over the fireplace and aggressive, in-yo'-face! art. In between hitting the aforementioned spots, swing by Gallery 414, where TCU Prof. David Conn will be exhibiting his detailed black-and-white linocuts of woodland scenery, and the Arlington Museum of Art, where a group show of new and veteran Texas artists will hang.
The weekend of p-art-ying (har, har) doesn't start on Saturday. On Friday, a bunch of businesses on the South Side also will host openings and other kinds of soirées. Put together by the nonprofit development group Fort Worth South, Arts Goggle has a more kid-friendly feel but is no less culturally conscious. Visit FortWorthSouth.org. Another nonprofit group, the dead-or-alive(?) Metrognome Collective, is getting in on the action too. On Friday, the arts collective brings an exhibit to Spiral Diner and on Saturday will sponsor a solo show at The Chat Room Pub and a group show at Lancaster Lofts (1324 E. Lancaster Ave.). Visit Metgronome.org.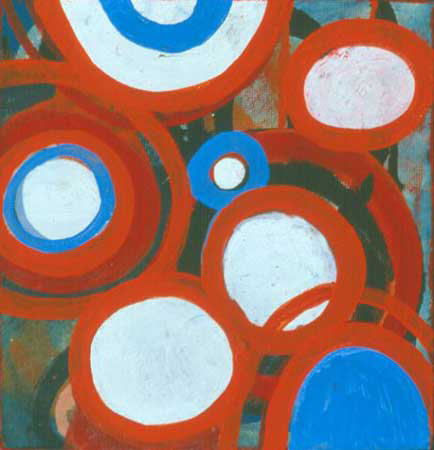 Check our Calendar listings for additional locations and contact info. Be safe.-Anthony Mariani