Betty Harris is back.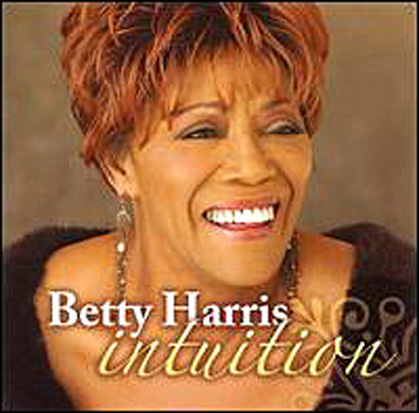 On her first recording in nearly 40 years – Intuition, her funky, New Orleans-style, traditional R&B and soul solo debut – she shares a mix of love and cautionary-love songs with convincing sass and little time for suffering fools who think the battle between the sexes is a game. The last time Harris was caught on wax was 1969, with frequent collaborator Allen Toussaint on her single "There's a Break in the Road." Her biggest hit was the pop-R&B crossover "Cry to Me" with The Hearts in 1963. She toured and recorded with Big Maybelle, Lee Dorsey, Otis Redding, James Carr, and others before retiring more than 30 years ago to raise a family and sing in the church choir.
Past retirement age, she still has solid vocals – they're often gritty and occasionally a bit fragile, notably as she conjures Tina Turner, Otis Redding, and her own past. The former hit-maker – back when singles, rather than albums, were the lingua franca of pop music – began performing again in 2005 after her daughter found several internet fan sites dedicated to her mother. Dates included New Orleans' annual Ponderosa Stomp, a Hurricane Katrina benefit in Melbourne, Australia, and the Poretta Soul Festival in Bologna, Italy.
On the slinky "You Do My Soul Good," arguably the album's best cut, Harris is on the road and her lover's on her mind. On the horn-laced "Still Amazed," with harmonies and lead guitar by Buddy Miller, she scolds a cheating man while acknowledging she's been a fool. On "Since You Brought Your Sweet Love," a duet with Freddie Scott, she finds the right man. On "A Bible and a Beer," she admits to needing a little bit of both to make life complete. Producer Jon Tiven co-wrote 15 of the 16 songs, most with his bass-player wife Sally Tiven. Intuition seems to be a throwback in more ways than just the sound. It's a bit ironic that Harris' original success came in the era of singles, and that her first album comes at a time, driven by internet technology, when singles are making a comeback. – Tom Geddie
Intuition
(Evidence Music)