It's a pity that we can't reproduce the above picture in color, because then you'd see the shocking pink of Tom Hollenback's abstract acrylic and steel sculptures, which fire the room with their hues.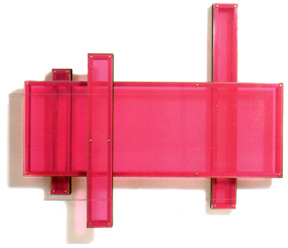 The pieces are on display at William Campbell.
Acrylic & Steel, thru Jan 6. William Campbell Contemporary Art, 4935 Byers Av, FW. 817-737-9566.