Corey Gossett cites his suburban background as visual inspiration for his abstract collages.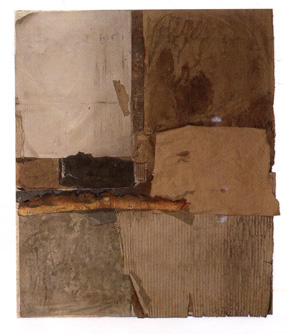 He uses industrial materials (cardboard, roof shingle) to help create his compositions of off-white and beige. Feel the excitement! His show is up at Gallery 414.
Reuse, thru Jan 6. Gallery 414, 414 Templeton Dr, FW. 817-336-6595.