A gift from 40 years ago arrived in the mail just before Christmas, a CD called Betty Buckley 1967, with the semi-iconic Fort Worth entertainer smiling playfully on the cover.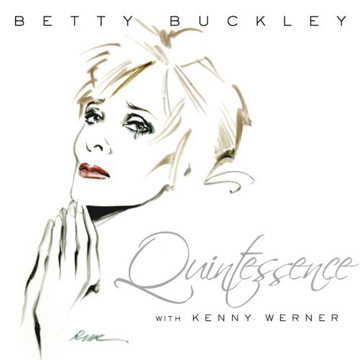 The real gifts, though, were those of time and memory: the photo on the back cover of the then-young Buckley in a loose-fitting mini-dress, leaning against a fountain in what looks like some old European city. She reminded me, in that dress, of the college freshman ex-cheerleader I dated for much of 1967 who won a couple of beauty contests and eventually broke my heart. The world then, no better or worse than it is today, was changing. Che Guevara died in 1967. So did Woody Guthrie, Langston Hughes, Alice B. Toklas, and John Coltrane.
Frank Sinatra's "Strangers in the Night" was the song of the year. For most of us younger folks, satisfaction came from The Beatles' Sgt. Pepper's Lonely Hearts Club Band, Dylan, The Doors, The Grateful Dead, and Jimi Hendrix. Nearly half a million Americans fought in Vietnam, and there was war in the Middle East. As an intern for United Press International, I covered a KKK rally deep in the forest outside Baton Rouge and, the next day, a civil rights march in that Louisiana capital, where 1,200 National Guard troops kept a semblance of peace. Guardsmen fired only one shot; wind blew the teargas away.
Hair debuted off Broadway, and 19-year-old Miss Fort Worth (and Miss Texas runner-up) Betty Buckley went into T Bone Burnett's studio in Fort Worth and recorded an album that she didn't release until late last year. Buckley has gone on to an honored career in theater, music, movies, and on TV, and she has an album of new material, Quintessence, scheduled for release on Valentine's Day. The TCU grad won her first Broadway role on her first day in Manhattan in 1969. She starred in Cats and Gypsy. Onscreen, she's appeared in Woody Allen's Another Woman and Roman Polanski's Frantic and many TV shows. She released her "first" album, Betty Buckley, in 1984 and has performed in Carnegie Hall, among other great venues.
In 1967, in that back-cover photo from Playbill Records, Buckley looked young and optimistic, not quite innocent anymore but not yet fully of the world. She learned to sing by listening to recordings of Judy Garland and Della Reese, and by the time she was 15 she was a regular at Casa Mañana, Six Flags Over Texas, and other local venues. The real first album the still-teenage Buckley produced with Burnett is a theatrical, overtly sentimental collection of standard love-and-seeking songs backed by the keyboard-dominated trio she gigged with in Fort Worth clubs. The songs are short, filled with simple words, and a bit corny even for their time. The 11 tracks are gifts for what they bring back to us. (Maybe that's why standards are standards.) The first, "One Boy," declares that we need one person to be with forever. In "They Were You," Buckley sings, "When the dance was done / When I went my way / When I tried to find rainbows far away / All the lovely nights seemed to fade away," while "I Wanna Be Free" is as gentle a break-up song as anyone could offer. Buckley goes on to ask, "Where is Love?" And, "Who Can I Turn To?" Innocent again in the final song, she claims that when she falls in love, it will be forever.
Critics have generally loved Buckley's work. William Wolf in New York Calling wrote, "The minute Betty Buckley begins to sing you know that you are in the hands of someone special. What's communicated is Buckley's love of her music and the almost reverent mood she establishes when performing." Andrew Gans, a fan and senior editor at Playbill, who made 1967 happen, believes that Buckley "possesses one of the finest and, perhaps, the most unique, instruments in the musical theatre: a voice of supple steel, capable of piercing the soul with its razor-edged belt or ethereal upper register."
Buckley had the original recording. Her first agent, Rodger Hess, had one copy, and her then-boyfriend got the other, which may or may not still exist. Gans sought out the original and got it into Playbill's hands. Buckley said that hearing the old recording again afforded her "the remembrance of a girl who loved to sing for the pure joy of it. She was filled with love and hope and couldn't wait to fly." For me, the photo on the back cover brought back images of the one who flew away from me. The music provides context for treasured memories from another time. Thanks, and forgive my own sentimentality in this cynical world.