A funny thing happened to Drowning Pool on the way to the forum: The wheels fell off the chariot.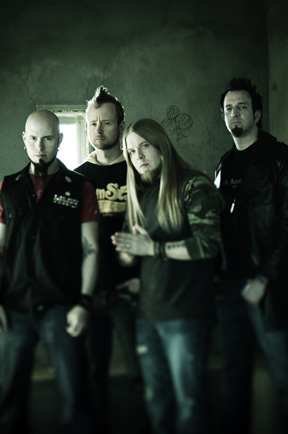 The Dallas boys broke out in 2001, with their stellar debut, Sinner, the record that yielded the modern-rock radio and WWE monster tracks "Bodies" and "Tearing Away." The band toured seemingly nonstop and was poised to replace Pantera as North Texas' hometown metal heroes before charismatic frontman Dave "Stage" Williams died unexpectedly from complications related to heart disease.
The band, which had been together for years before its mainstream success, felt compelled to carry on and found vocalist Jason Jones, who sang on DP's sophomore album, Desensitized. Though the record produced the minor hit "Step Up," it no doubt will be remembered mostly for its cover art, a photo of international porn star and native Fort Worthian Jesse Jane greased to the hilt. DP and Jones eventually split, and the remaining members – guitarist C.J. Pierce, bassist Stevie Benton, and drummer Mike Luce – were this close to throwing in the towel before meeting current frontman Ryan McCombs (ex-Soil). Looking like an Allman Brothers roadie and howling like an operatically trained wolf, McCombs doesn't sound like Williams but manages to capture the departed singer's wild, lovable spirit. Case in point: DP's fiery new album, Full Circle, and the roaring call-to-arms single "Soldiers."
Having spent this year and the last part of 2007 playing for – and supporting the rights of – military personnel, Drowning Pool is pretty much back in fightin' shape. – Justin Press
Sat w/Black Tide, Blood Simple, and Egypt Central at Ridglea Theater, 6025 Camp Bowie Blvd, FW. 817-738-9500.