We've all experienced the rise in food prices during the past year: 50 cents more for a gallon of milk, eggs up by about 30 percent, another extra quarter for that loaf of bread. Chicken and beef, according to the feds, are up about 10 percent over a year ago.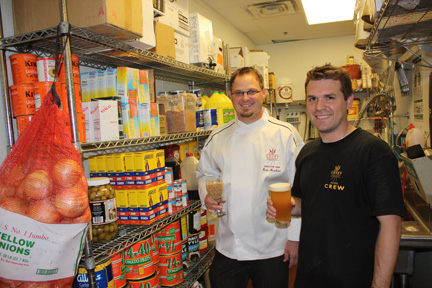 For restaurants, the rise in prices is doing more than making owners and chefs reassess their bottom lines. It also is making them tweak their menus. Wholesale food prices in the United States, according to the National Restaurant Association, increased by 7.6 percent in 2007, the greatest single-year price increase in 27 years. And since food accounts for about one-third of the price of any menu item, this big jump in cheese and eggs and meat is cutting into profits.
Most local restaurants seem to be holding the line on raising prices for the time being. With more and more competition for customers, raising prices to offset higher costs or cutting down on portion sizes can be a big gamble. Driving off customers can be far worse than seeing the profit margin lowered by the high cost of a bag of flour. "You can't keep raising prices, because the people will stop coming in," said Al Cavazos, owner of La Familia on the near West Side. "But we are feeling the price increases, and everyone in this business is trying to deal with it. Changes are being made, but if you make the wrong changes, you'll lose your customers."
There are a number of factors at play. A national recession is putting a pinch on consumer spending, and the high cost of fuel is making everything more expensive. U.S. food prices are also being affected by increased competition for food from the booming economies of the developing world. The increased use of corn-based ethanol in the United States has led to higher prices for all grains and meat items.
To put all of this in stark layman's terms: Pizza and beer price hikes are about to knock you off the couch. At The Covey Restaurant and Brewery on South Hulen Street, brewmaster and owner Jamie Fulton has seen the price of hops go from about $3 a pound two years ago to anywhere between $15 and $25 a pound today. The price increase is caused by less acreage being used for hops, caused in part by too much hop acreage during the brewpub craze of the 1980s and 1990s.
"We've seen the price go up on both malted barley and hops, but I'm sure over time the market will even out," Fulton said. "It is not affecting us too much yet, because we experiment with different varieties of hops as we get them." Still, Fulton expects his beer to go up by about 25 cents a pint this summer. In the Covey kitchen, chef Sean Merchant said the wholesale price increases are just starting to affect him. "We might have to cut an ounce or two on some portion sizes," he said.
An even bigger concern for The Covey has been the cost of flour used for the restaurant's trademark specialty pizzas. Merchant said a 50-pound bag of flour went for $22 late last year but is now $64. "What it has done is take a high-profit item like pizza and make it more in line with the profit margins of our other menu items," including meat and fish entrées, he said. For La Familia's Cavazos, there are many choices to ponder. He uses 150 pounds of rice per day and is now buying it in 2,500-pound shipments to keep costs lower. Cavazos could get a better deal on broken rice versus whole grain, "but when you cook with that [broken] stuff it becomes all mushy."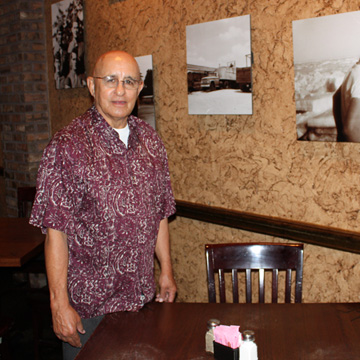 The price of 35 pounds of corn oil has risen from $18 to $48 in the past year. Cavazos could use lard or shortening as a cheaper substitute, but he said his customers want the healthier corn oil. Likewise, he could substitute cheaper shredded processed chicken for fresh chicken breast, "but you cannot sauté the shredded chicken and get flavor into it. "What you are going to see is changes in any restaurant that wants to survive," Cavazos continued. "Chicken tacos might have less chicken and more onions or potatoes or cabbage filling. There will be less beef in some items. We are seeing profits not being as high as they used to, but you can't keep raising prices. I will do what I have to do to stay alive."
Other restaurateurs also say quality is the key to staying alive in this uncertain economy, especially at smaller places that must compete against the chains, which can get raw ingredients cheaper by buying in greater bulk. "I've been doing this a long time, and getting quality at the right price is always something we have worried about," said Claudette Finley, owner of the Montgomery Street Café. "If we need to raise our prices just a little bit but keep the quality high, I think our customers will understand.
"They are seeing the high fuel and grocery prices at home," she said. "And they know we are dealing with the same things as well."