Bror Utter, Cynthia Brants, and Kelly Fearing are among the Fort Worth artists usually mentioned first when discussing the city's early ventures into Modernism. Their reputations and accolades continued throughout their careers. But the work of McKie Trotter, a Fort Worth artist whose impact was overlooked late in his career, is experiencing a renaissance nine years after his death.
The sherry-sipping, classical music-loving, fey artists of the Fort Worth Circle did much to introduce Modern art to Texas in the 1940s, and they got plenty of attention for their efforts. Trotter came along on the heels of those early innovators. But he furthered the Modernist movement throughout the 1950s, and his work is currently being showcased in Houston. McKie Trotter, Back Again At Last continues through Oct. 25 at the William Reaves Fine Art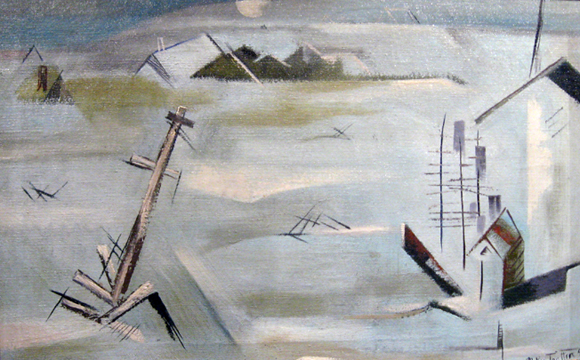 gallery.
Photographs of the paintings and reports from local art enthusiasts who went to see the exhibit suggest the trip is well worth the effort and $3-a-gallon gas.