Listening to Fontaine Brown's Tales from the Fence Line is almost like plugging in an old AM radio and picking up some ghost station playing early 1960s roadhouse R&B, with the emphasis on the blues. It's kinda cosmic roadhouse, though.


Brown channels Jim Morrison and The Doors on one song, "Lost in the Sensation (of You)." The otherworldly, hand-percussion-and-sitar-driven "Pool of Light" tells of sparks in the darkness.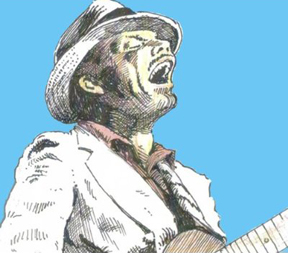 Those songs feel at home, though, in a mix that leads off with "Ain't No Brakeman," a straight-ahead comparison of love to a train: not a collision but an enigmatic series of stops where there's no brakeman on the train. On the closing "(Let's Roll Down that) Endless Road," Brown, with Lady Luck by his side, is challenged by the ghost of James Dean to a midnight race around blind curves under an orange moon in a purple sky.
Back in the 1960s, Brown recorded and sang the first song he ever wrote, "Blue Night," for the famed Chess Records – it was his first time ever in front of a microphone. He produced Bob Seger's early punk 45s in Detroit, wrote for Motown, and spent years on the road playing small clubs before settling into a Laguna Beach home where he spent the next 20 years writing songs mostly for other people, including Dave Edmunds, Percy Sledge, John Mayall, Dave Alvin, and Emmylou Harris.
Brown wrote nine of the songs here and co-wrote the other three. He does lead vocals, guitar, harmonica, and piano and is accompanied by lead guitar, percussion, 10-string bass, electric piano, backing vocals, and, for variety, bits of marimba, electric sitar, harmonium, and mandolin. Tales from the Fence Line is timeless in its soulfulness with lots of interesting stuff (but never too much) happening sonically.