**ONLINE EXCLUSIVE**
It isn't every day that you see and hear a near perfect ensemble in a Rossini opera, especially one of the comedies. Something vocal or visual inevitably falls short. The vocal demands, up one side of a scale and down the other with four notes to the beat at warp speed, are fiendishly difficult to sing, and the comedic staging easily slips into everyday slapstick if the performers are careless.

The Fort Worth Opera overcame all of the obstacles. Its version of Rossini's La Cenerentola inaugurated the company's third annual festival in Bass Performance Hall last week. Along with a strong Carmen the night before, FWO's La Cenerentola helped make for a memorable opening weekend.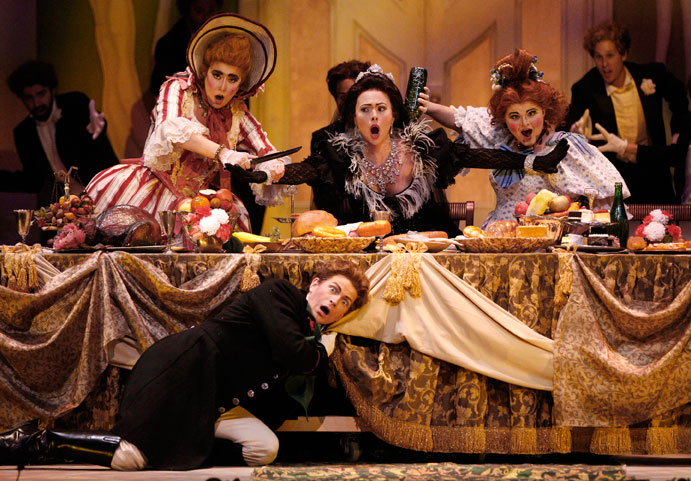 Mezzo-soprano Isabel Leonard led the brilliant young cast in the title role of Cenerentola, or Cinderella, Rossini's loosely based version of the popular children's story. Lovely of face, figure, and voice, Leonard combined formidable vocal technique with dramatic sensitivity and gave us a gentle, innocent look at the hapless servant who still has enough pluck to stand up to her tyrannical sisters. She tossed off the opera's showpiece aria, "Non più mesta," with remarkable agility, every note squarely in place. Her voice will darken and fill out with age, and you can already see a major career in the offing.
There's no fairy godmother or wicked stepmother on hand. Instead, a greedy buffoon of a father rules the roost: an impoverished nobleman bent on marrying off his daughters to get out of hock, sung here in the best opera buffa style by Rod Nelman.