It's a great miscarriage of fortune for the Fort Worth blues scene that Lady Pearl Johnson never released any recordings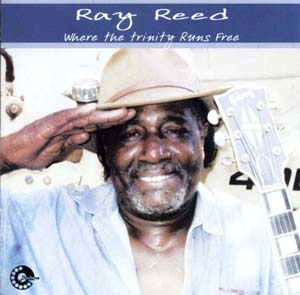 during her lifetime. Sure, there were some live club tapes she might have opted to release, but sadly, her passing in 2002 put paid to that project.


This CD by her brother, guitarist-singer Ray Reed, was released last year on an Austin label so tiny that even Record Town doesn't have a copy.
As anyone who's heard Reed with Lady Pearl's BTA Band can attest, he's an exuberantly extroverted singer and a guitarist from the gritty school of Lightnin' Hopkins and Frankie Lee Sims (whose "Lucy Mae Blues" Reed covers here). On Where the Trinity Runs Free, brother-in-law Clarence Pierce provides economical and fluid guitar counterpoint to Reed's down-in-the-alley style. Both men shine on the instrumental jam "Maypearl Rose," while Ray's shuffle "Wonder Why" summons the spirit of a good night at the now-defunct Swing Club at Evans and Allen.
The best tracks here are the stripped-down ones: the original "Bad Sad," which Ray performs solo on acoustic guitar; John Lee Hooker's "Boogie Chillen," with minimal backing from Johnny Woods' bass and Jason Moeller's drums; and the duet on Big Bill Broonzy's "Key To the Highway" (curiously credited to Muddy Waters) with Dallas jam-meister Hash Brown on harmonica.
Elsewhere, over-busy accompaniment threatens to swamp the featured performer, but the disc remains a rowdy, raucous good time, if not the definitive Fort Worth blues document some fans had hoped for. (That distinction still belongs to the legendary tape of U.P. Wilson at Tack's Fun House, which one hopes will see legit release while folks who actually saw U.P. perform still draw breath.)
Cop Where the Trinity Runs Free via www.dialtonerecords.com or try asking at a show.