Hey, look! It's an Oscar ceremony in March, just like we used to have every year. With all the attention on the Best Picture and acting races as usual, I'm running my third annual rundown of some of the lesser-known categories to help you with your Oscar pool. Just like in previous years, if these picks turn out to be totally wrong, I will personally refund you the newsstand price of this issue.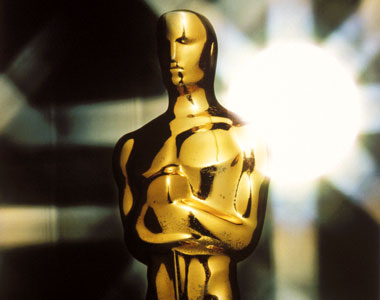 Cinematography: Mauro Fiore would seem to have the inside track for his work on Avatar, though I'd argue that the look of the film is more down to the special effects than the photography. The other nominees boast some beautiful visuals as well, especially Christian Berger's haunting black-and-white job on The White Ribbon and Bruno Delbonnel's deep shadows on Harry Potter and the Half-Blood Prince (not the sort of movie that often gets noticed in this category). The director of photography who got hosed here is Eric Steelberg, who did a phenomenal job on three different movies in 2009. He imparted a bright, burnished look to Up in the Air that was completely different from the sun-drenched, ethereal visual style that he brought to (500) Days of Summer. Throw in the scruffy look that he gave to Bandslam, and he clearly should have been recognized. Perhaps the first two movies split the vote, or maybe his relative youth worked against him. Also deserving: Darius Khondji's blindingly bright Chéri, Rodrigo Prieto's work with light and shade in Broken Embraces, Larry Fong's lush, icy photography on Watchmen, and even Lawrence Sher's pleasing work on The Hangover.
Art direction: I'm actually not all that impressed with the nominees in this category. I'd say only the three-person team that did the sets for The Imaginarium of Doctor Parnassus unequivocally deserves to be here. The best piece of art direction I saw all year was in the Italian film Il Divo — Lino Fiorito's gigantic, stagey sets helped create the operatic feel of this scathing political drama. (By the way, this movie is being justly recognized in the makeup category for transforming its 50-year-old lead actor into a dead ringer for a famous politician in his 70s.) Also overlooked was Up in the Air, with its exact evocations of airport lounges and hotel rooms. What a shame.
Costume design: Janet Patterson's costumes for Bright Star were striking enough for me to mention in my initial review of the movie, so I'm glad to see it nominated. As usual, Hollywood's costumiers are biased in favor of any movie with a period setting, so it's no surprise that Danny Glicker failed to make the list for his smart contemporary outfits in Up in the Air. On the other hand, I'm stunned that Tom Ford didn't get a nod for his stylish '60s outfits in A Single Man. Anna B. Sheppard's good-looking costumes for Inglourious Basterds also went begging. Fantastic Mr. Fox didn't have a credited costume designer, but I was still fascinated by the natty suits that those puppets wore.
Animated film: All I have to say about this category is, Ponyo got robbed. Hayao Miyazaki's fable by the sea should have been in this category instead of the relentlessly mediocre The Princess and the Frog. I'm withholding judgment on the Irish film The Secret of Kells (which scored a surprise nomination here) because I haven't seen it. Oh, and Up will probably win this.
Documentary feature: I already covered my picks for the best documentaries of 2009 in a blog post I did a while back. Food, Inc. didn't move me the way it moved other people because I keep up on food science, so the movie didn't tell me much that I didn't already know. The Cove will probably win, but once again the documentary branch of the Oscars favors Important Subjects, which is why The Beaches of Agnès and Anvil! The Story of Anvil didn't get the nods they deserved.
Original score: Alexandre Desplat scored nine movies this year, so it's nice that the Academy honored his best one (Fantastic Mr. Fox) with a nomination. That's the class of the field, along with Michael Giacchino's music for Up. However, I would have been happy with a whole other field of nominees here: Paul Englishby's bouncy jazz score for An Education, Mychael Danna and Rob Simonsen's appropriately whimsical music for (500) Days of Summer, Marvin Hamlisch's wacky whistles for The Informant!, Bruno Coulais' sparse score for Coraline, and the opulent orchestral rumble co-written by Owen Pallett, Win Butler, and Régine Chassagne (yes, of The Arcade Fire) for The Box.
Original song: Just like Dreamgirls and Enchanted had vote-splitting multiple nominees in previous years, this year The Princess and the Frog succeeded too well for the movie's good. The trophy will therefore probably fall to the deserving "The Weary Kind" from Crazy Heart, written by native Fort Worthians, T-Bone Burnett and the late Stephen Bruton. Among the snubs, "Stu's Song" from The Hangover made me laugh (along with everybody else, apparently), but the real shame is the omission of Beth Rowley and Ben Castle's gorgeous jazz number "You've Got Me Wrapped Around Your Little Finger" from An Education. I'd have liked to hear that on Oscar night.