In terms of sheer productivity, the past 12 months will be remembered as a pivotal moment in Fort Worth music. Everybody and their dog put out an album, EP, or song –– and 99 percent of them were bona fide, full-fledged, non-homemade productions. The ones that weren't (Drug Mountain's S/T, Fungi Girls' Seafaring Pyramids) couldn't have been done any other way.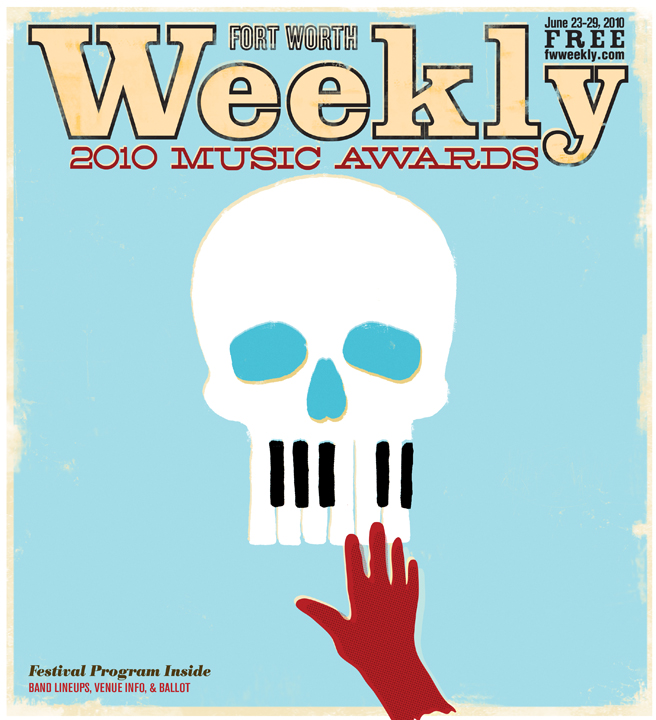 On the fame-o-meter, the past year has also been pretty exceptional. A lot of local artists licensed their songs for use in TV and movies, The Burning Hotels made a performance cameo in a major motion picture, Telegraph Canyon got props in Rolling Stone, and, thanks mainly to KXT/91.7-FM, you can now hear a lot of 817 artists' music during drivetime. Several bands broke up, but a couple got back together, most notably Calhoun and Garuda, and several good-looking new outfits popped up (see: all of the nominees for best new artist plus White Mountain and Bravo Zulu).
You can say a lot of things, but you can't say the 817 sucks. If you don't think there's enough "challenging" music here, you clearly haven't heard Hentai Improvising Orchestra, Pinkish Black, Dove Hunter, Drug Mountain, Secret Ghost Champion, Eyes Wings and Many Other Things, Raging Boner, Poison Apple, The Phuss, Breaking Light, loop12, Shuttle, Zanzibar Snails, Black Dotz, The Shadow, JoCo, Rotundus, or Shortwave Death System. If you think the scene lacks a charismatic poet type, you haven't met Kevin Aldridge (Chatterton), Peter Black (The Orbans), Clint Niosi, Luke Wade, Tim Locke (Calhoun), or Sam Anderson and David Matsler (Quaker City Nighthawks). If you think there's a dearth of hip-hop-influenced stuff, you haven't heard Browningham, Rivercrest Yacht Club, Quamon Fowler, Dru B. Shinin', Immortal Soldierz, Royal South, Nice Major, or Keite Young.
And if you think that not enough people are going to shows, well, you just need to get out more. –– Anthony Mariani
SONGWRITER(S)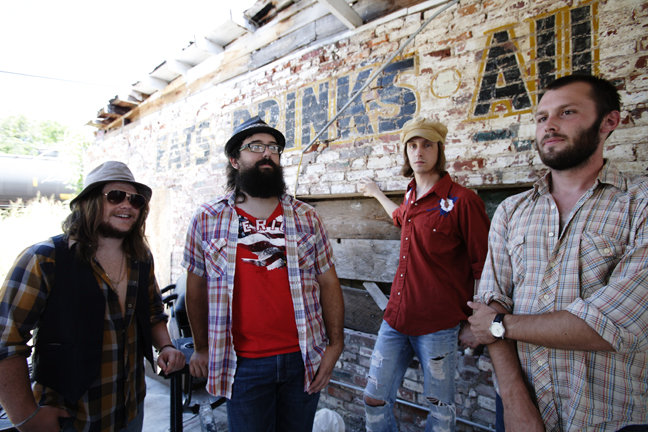 Calhoun frontman/lyricist Tim Locke and multi-instrumentalist Jordan Roberts know how to craft delicate indie-pop with rock sensibilities and showcase light, gentle builds, everything sweetened around the edges by touches of slowly ascending/descending steel guitar or synth washes. The band will release its next album, Heavy Sugar, in a few weeks. Nathan Brown is a musical institution around here. We're glad to have him –– and his endearingly cheesy '80s-flavored synth R&B –– back from an Arkansas sojourn. Songs like "Snugglebug" practically dim the lights and throw you a kimono. For roots-rock fans, honey-brown '70s-FM darlings Chatterton are the best of both worlds: excellent tuneage, equally excellent lyrics. Frontman Kevin Aldridge's penchant for poignant turns of phrase is matched only by his band's expert chops. When David Matsler isn't busy playing guitar and singing with the Quaker City Nighthawks (also nominated for Americana/Roots Rock), he writes solo tunes just as worthy of praise. Matsler's unique talent for thoughtful wordplay, understated compositions, and striking melodies all come together memorably. Keegan McInroe sings like he was born into the wrong century, with a baritone that's woozy, ribald, and rambling. But his eccentric arrangements, which slide organically into disparate genres and styles, are definitely here and now. Har Herrar, Justin Spike produces acoustic-driven music that's part autobiography and part cutting social commentary. His debut album, This Knowledge, employs a refreshing use of structure that makes each new track sound like he's going out of his way to approach it from a new angle. — Cole Garner Hill
EXPERIMENTAL
Eyes Wings And Many Other Things played only a handful of concerts in 2009, but the psychedelic duo's recorded output is prodigious. In a span of just eight months, the reclusive combo of Colin Arnold and Sean French released three stunning, evocative records. The delicately layered sounds are out of time and place — enigmatic and transcendent. Cleburne's Fungi Girls have done it all. They played SXSW, released their debut album to national and international critical praise, and booked their first West Coast tour — most bands would be satisfied to check off just one of those achievements in a year. Never mind that the trio's members share an average age of 17. The rural surf rockers' idyllic songs of escape and erudite knowledge of rock 'n' roll songcraft make for some Grade-A ear candy. Hentai Improvising Orchestra's music is grounded in genres such as free jazz, krautrock, psychedelia, ambient noise, and jamming, but then again, it isn't. No real structure guides the band's hallucinatory, free-flowing excursions. Secret Ghost Champion fluidly blends diverse genres –– progressive rock, psychedelia, folk, and pop –– with striking emotional depth and often all in the same song. But unlike many avant-garde acts, SGC never hides behind effects. Instead, the band lets its feverish finger-tapping guitar solos and grandiose, sweeping arrangements do the talking. The songs on Pareidolia, the debut release from Breaking Light (a.k.a. Kavin  Allenson), are atmospheric, warm, and ambient –– with a sci-fi bent. Layering his guitar's warped melodies with loops, multi-stage delays, found instruments, and natural sounds, Allenson produces music that could be the soundtrack to your next vision quest or New Age retreat. Alan: The Universal Answer is Both grafts orchestral instrumentation onto a core of indie, modern emo, and prog-rock. The songs are meticulous and heartfelt journeys, made cathartic by frontman Chris Hardee's soaring pipes. — C.G.H.
---
ROCK
The Burning Hotels set Fort Worth on fire last year with a series of scintillating shows and the release of a dazzling new album, Novels. Precocious and intense, Chance Morgan, Matt Mooty, Marley Whistler, and Wyatt Adams have lived up to the hype that greeted their arrival five years ago. Dove Hunter remains one of the oddest musical outfits to grace North Texas stages, producing this funky, futuristic-yet-retro sound that evokes mystical, wide-open skies –– and peyote trips. The Orbans have been meticulously crafting solid alt-Americana rock for several years now. The band has just released its most accomplished work and easily one of the best discs in the country: When We Were Wild, produced by Adam Lasus (Yo La Tengo, Clap Your Hands Say Yeah). Exit 380 might be the quintessential local rock band. They play, play, play and unabashedly pay homage to their favorite grunge-era bands while maintaining a quirky, idiosyncratic edge. Fate Lions get a lot of airplay on all of the good local radio shows and for good reason. Loaded with gorgeous vocal harmonies and jangly guitarwork, the band's pop-ish songs are intricate yet unassuming. Tim Locke's much-loved Calhoun was noticeably absent from Fort Worth stages for most of the past year after allegedly breaking up last fall, but Locke and co-creator Jordan Roberts spent ample time in the studio working out the details of the upcoming Heavy Sugar, produced by James Barber (Ryan Adams, Hole). –– Caroline Collier
NEW ARTIST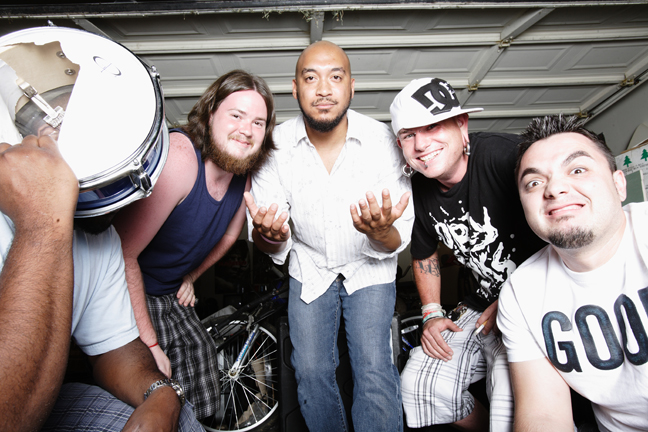 From its inception, Rabbit's Got the Gun has aimed to inject unapologetic enthusiasm into the scene. Singer Kewaithian Freeman is an inherently positive guy, and that translates well into Rabbit's unique mix of metal, soul, rock, and funk. Pinkish Black is a new incarnation of sorts of The Great Tyrant, a heavy trio that dissolved last year after bassist Tommy Atkins' death. Featuring drummer Jon Teague and keyboardist-vocalist Daron Beck, Pinkish Black is no less orchestral or epic than Great Tyrant but decidedly less bottom-heavy. EPIC RUINS have yet to play a show, but the supergroup's album, The Void Mariner and the Mystic Boogie of the Sacred Line, may be one of the finest efforts to come out of Fort Worth in decades. The band is a product of the insane imaginings of drummer Jordan Richardson (Ben Harper and the Relentless7) and bassist and lyricist (and Weekly scribe) Steve Steward. The Phuss is an aggressive duo pumping out what it calls "dirty Texas devil rock." "Heavy" and "Texas" is a hard combination to pull off, but Rick Fleming and Trey Alfaro manage to do just that without sounding like they're merely churning out electrified methamphetamine bluegrass. The crowded electric Americana scene now has another force to contend with in The Will Callers. Frontman Jake Murphy's ragged-yet-refined voice is engaging and perfect for his band's signature brand of slow-burning, whiskey-stained roots-rock. Phantom Caste, you're hearing it here first, might just be the second coming of Black Tie Dynasty: propulsive rhythms and glorious melodies, all polished to a sheen so fine you can see your reflection in it. The band is currently putting the finishing touches on its debut EP. –– C.C.
ACOUSTIC/FOLK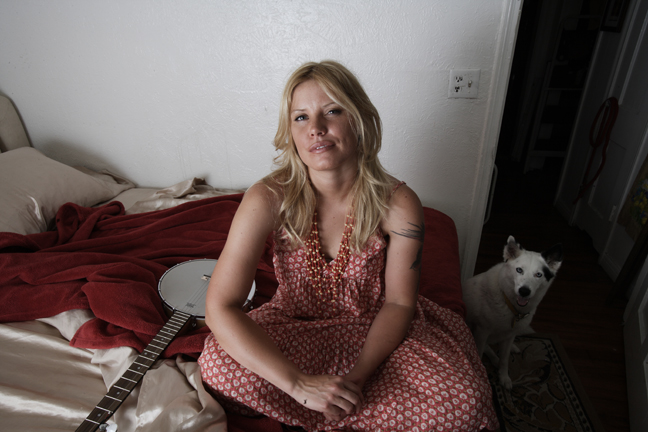 Blackland River Devils churn out spry bluegrass and Dust Bowl ballads. With a simple arrangement of banjo, steel guitar, upright bass, mandolin, and fiddle — of course there's a fiddle — the quartet spits out floor-stompers, looking to kick up some trouble along with nostalgia for even-poorer-than-now times. Har Herrar, the solo project of Justin Spike, mixes sly country-folk and world-weary storytelling with the grit and spirit of old-school punk. Kristina Morland writes bouncy, dreamy-eyed songs that could easily find their way onto the next hit indie film soundtrack. That's no put-down, either. She's got an intuitive sense of melody; her graceful, smart songs refuse to leave your head. Clint Niosi's provocative yarns are full of spiritual wrestling and black humor and betray the spare, eccentric music that brings them to life. Christian L. Williams channels the ragged, pop-country of Whiskeytown, writing songs about just how good it is living bad. Her simplistic strumming ensures the focus never strays from her sexy, raspy drawl. Filling her songs with die-hard romanticism and vivid imagery, Williams sings for the bad girl (or guy) in all of us. Jason Worley's lyrics and delivery are obviously indebted to Fort Worth's own Townes Van Zandt, but Worley's music is another story. Through smooth, brisk fingerpicking and interludes of his soulful harmonica, his songs follow a long, storied, pedigree of classic folk songsmiths. –– C.G.H.
AMERICANA/ROOTS-ROCK
On the recently released Cold Open, Chatterton's unassuming and clever alt-country sneaks up on you. Ostensibly, the songs concentrate on a smooth mix of brooding Jayhawks vibe, power-pop song structures, and infectious hooks. Like a wandering romantic, David Matsler sings heartfelt, poetic songs of subtle observations. His plaintive twang is both weary and whimsical. If you were to mistake Keegan McInroe's music for that of a young Tom Waits, you could easily be forgiven. The connection between Waits' tunes and McInroe's funky, frayed-edge work is undeniable; so too is the undercurrent of doom that permeates his latest release, From the Wall & In the City, which includes contributions from nearly two dozen other local musos (and fellow nominees), including Darrin Kobetich, Ginny Mac, and Daniel Katsük. Between having a song aired on an episode of Gossip Girl and playing both NX35 and SXSW, Telegraph Canyon has had quite a year. And the hype isn't undeserved. The band writes limber, airy songs, with melodies that haunt you like a cherished dream, so don't be surprised that non-locals, including Rolling Stone magazine, are starting to take notice. Sam Anderson's new project, the Quaker City Nighthawks, may traffic in sharp country-rock strutting, but don't let that trick you into forgetting that they're rock 'n' roll purists. Songs like the band's bristling drinking anthem "Crack at the Bottle" are just as indebted to classic R&B compositions as to the soul of country. Whiskey Folk Ramblers have always harkened back to Depression-era folk and Spaghetti Westerns-via-ragtime tempos and arrangements of raw acoustic guitar, banjo, horns, harmonica, and fiddle. On the band's newly released album, … And There Are Devils, the Ramblers have captured the good, bad, and the ugly of those eras. –– C.G.H.
---
SONG OF THE YEAR
Good songs stick in your head, but great songs stick in your heart. Great songs don't pander. They empathize, and when a song transcends its creator's voice and harmonizes with the hurt or joy in a person's soul, well, that's what makes a song of the year. To wit: If you've ever gotten the jitters from embarking on a potentially alienating creative journey, "Cut the Cord" shows that KatsüK knows what you're going through. The tune's sweeping, uplifting pop simultaneously masks and mirrors the anxiety of charting your own path. Country troubadour Brad Hines' "Hooked on the Bottle" posits that it's not so much the booze that can get us stuck, it's the memory of lost love –– and when you get down to it, isn't that why people drink? If you've ever had an elusive love whose inscrutability made your head spin, the multitude of dizzying hooks in The Orbans' "New Dress" sounds like what you're feeling. On the other hand, if you've ever sat on your couch pondering What It All Means, the freak-folk psyche-waltz of Har Herrar's "Of Time and Of Space" sounds, at various points, like three different songs pumping out of three different stoner apartments, coincidentally synching up and mirroring the anxiety and possibility of an afternoon spent contemplating your life. Likewise, the loping, dappled sonic textures of Telegraph Canyon's "Safe on the Outside" commiserate with your uncertainty and discontent. Like a good friend, the song doesn't drown you in solutions, it just lets you know that it's been there too. In "Sometimes You Hear the Bullet," Chatterton's Kevin Aldridge carries the ache of a critically lonely heart on a stretcher made of dreamy guitars and a wistful melody, reminding us that it's OK to feel shitty. –– Steve Steward
C&W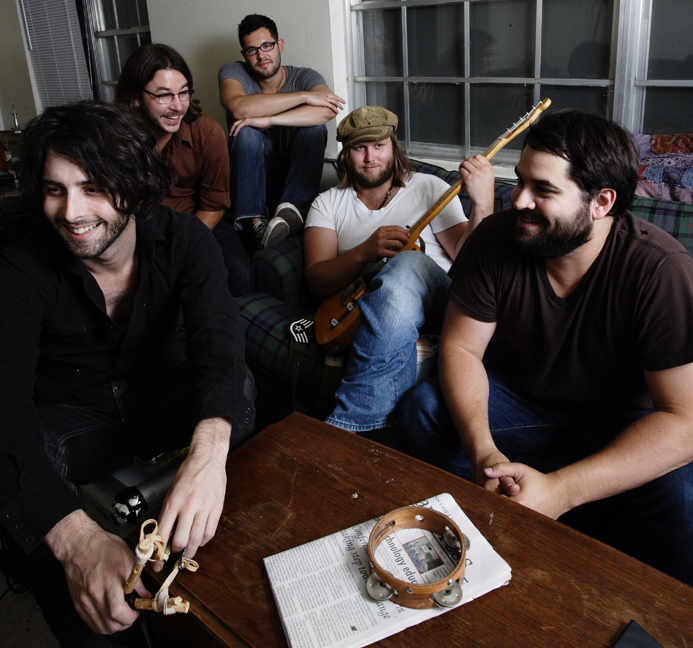 With his recent CD, Texas One More Time, the bearded, bespectacled country stylist Tommy Alverson continues a career-long habit of turning swing, ballad, and honkytonk standards and originals into explorations of the country state of mind. His lived-in song stories are as much about a way of looking at the world as a way of life. Don't bother singer-songwriter Scott Copeland with the wholesome side of Country and Western music –– this literate and humorous but deadly serious storyteller is interested in documenting rebel souls and freaky fringedwellers and sometimes in profane detail. With accordion in tow, the tall-hatted, long-tressed Ginny Mac covers a range of traditional country territory. Her secret weapon? Sweet sincerity with a melancholy edge. She just returned from Nashville, where she was working on the debut solo record from Riders in the Sky member Woody Paul. The once-shy singer-songwriter Michael Maftean has emerged from Catfish Whiskey to be a more-than-capable frontman for the trio My Wooden Leg, which does the country-roots equivalent of Tom Waits' tales of dreamers, seekers, and folks just barely hanging on. The exquisite three-part harmonies of Grace, Sophia, and Hulda Quebe of the Quebe Sisters can make country sound jazzy and invest bluegrass with a high-falutin' sense of art. The Tejas Brothers draw big crowds with a fiery mixture of original tunes and inventive covers. They all sound like classics coming from these boys. –– Jimmy Fowler
TEXAS MUSIC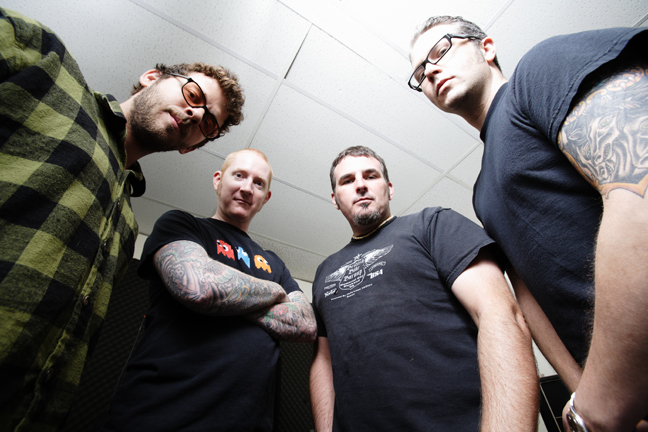 The son of Fort Worth music stalwart Tommy Allsup, Austin Allsup splits the difference between anthemic guitar rock and tear-stained honkytonkin' introspection. The single "Sweet Love" from his album Cryin' Out Loud has been climbing the Texas Music Chart. Southern-fried classic rock is a heavy influence on singer-songwriter-guitarist Casey Donahew, whose relentless regional touring has put a ragged stamp of authenticity on tunes like "Ramblin' Kind," "Movin' On," and "Ask Me to Stay." The MC of the White Elephant Saloon and musical patron saint of the Stockyards, Brad Hines is enjoying a new level of success with his latest release, Brand New Day, and its first single, "Hooked on the Bottle," a Texas Music hit penned by the Weekly's own Jeff Prince. Though some listeners place the Joey Green Band in the Red Dirt genre, the band's love of alt-rock is unabashed and manifold. Green is preparing to head into the studio with a new batch of songs. Though still a young'un, Stephen Pointer specializes in the kind of raucous roadhouse rock that keeps patrons chugging suds and scuffing the floor in dancehalls all over Texas. Singer-songwriter Phil Pritchett is sort of like the Todd Rundgren of Texas Music: a studio wizard whose musical excursions are unpredictable and rarely boring. In addition to touring regularly throughout the summer, Pritchett has taken on the role of music journalist and commentator for 95.9-FM The Ranch and in podcasts available on his website, www.philpritchett.com. –– J.F.
HARD ROCK
The four musos in Cityview have been pounding the boards for over a decade now, and this year they released an EP, Big On the Inside, produced by Ed Rose of Get Up Kids/Appleseed Cast fame, which showcases a sound alternately fuzzy and melodic. The Dangits exploded out of the east (their original stomping ground is Arlington's Caves Lounge) with a sound redolent of Aussie and Scandi despoilers like Rose Tattoo and the Hellacopters. The Dangits recently dropped a raucous debut disc modestly entitled Greatest Hits, Vol. 1. Drug Mountain, before breaking up recently, was more distinctly left-of-center, a Southside simulacrum for Borbetomagus that laid down twin-saxophone skree over a brutal, bass-less rhythm section; their single-sided vinyl slab was produced by the legendary Steve Albini. The mighty Me-Thinks, self-styled "Fort Worth's shittiest band," just keep chugging away, playing more and bigger shows (including an ever-increasing number east of the county line) and accumulating funds to release a planned vinyl 7-inch. Raging Boner, an outfit formed by a South African expat with a couple of 20-year veterans of the local punk wars, gets points for having the best name of any nominee, and the title of their album, Nation in Shit, kind of says it all. And not only are the two boys 'n' a girl in Stella Rose purty, they also rawk hard, and more than one local insider reckons they're ready for the big time. Perhaps the live DVD they just shot at Lola's Saloon will be the vehicle to get them there. — Ken Shimamoto
---
MALE VOCALIST
The weary, thoughtful tremble in Chatterton frontman Kevin Aldridge's voice bypasses alt-rock bravado and heads straight for "poignant" and "reflective." Daron Beck, former vocalist/keyboardist and songwriter for the now-defunct The Great Tyrant, continues to raise the hair on listeners' necks as leader of Pinkish Black. His guttural, unearthly howls and declamations are as satanically commanding as ever. On The Orbans' brand-spankin' new When We Were Wild, Peter Black's clear, sunlit voice carries the day. He eschews easy cynicism for a breezy stroll through lyrics about love, hope, and the unpredictability of living. Browningham's Nathan Brown takes the kind of feel-good R&B that's piped into department stores and doctor's offices and reinvigorates it with his delicious, goosebumpy falsetto. Perennial nominee Tim Locke's virtuoso pop outfit Calhoun is an excellent showcase for his intelligent, assured, emotionally versatile delivery. Justin Spike, formerly of Mount Righteous and currently heading Har Herrar, has one of those excitable adolescent voices that lend a terrific hormonal energy to his scrappy folk musings. –– J.F.
FEMALE VOCALIST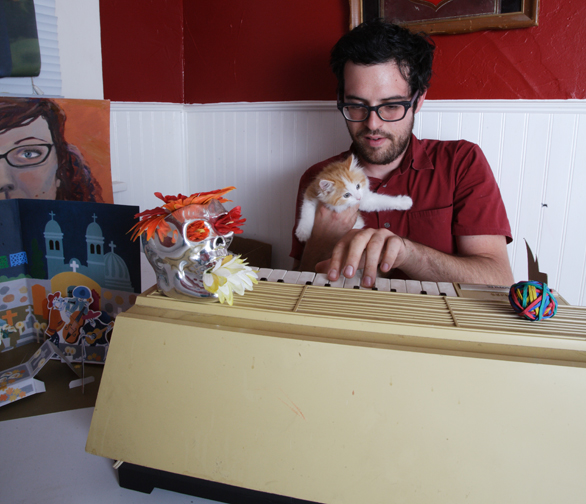 April Geesbreght's voice never gets in the way of an idea or emotion she's trying to convey. Her soft, emphatic singing enthralls us with its confidence and insightful reporting on the vagaries of love. Elle "Chaos" Hurley of The Transistor Tramps has a set of pipes that are alternately deep, soaring, and a little scary. The fact that Ginny Mac has lately been dividing her time between Nashville and Fort Worth doesn't surprise us –– her wild but sophisticated, countrypolitan-meets-dance-hall stylings perfectly embody the best of both music cities. Funkytown's reigning eccentric folkie, Kristina Morland is like Joanna Newsom but with a bluer soul and a firmer grasp of the mournful side of life's daily accidents. Texas Music chanteuse Maren Morris has a summer touring schedule that includes France and Lubbock –– her no-bull, blues-inflected brand of grrrl power evidently knows no borders. There's a lonesome thrill to Christian L. Williams' R&B-flavored vocals that can set an audience's collective spine a-tingling. Using whispers, wails, and every vibration in between, she effortlessly navigates the depths of heartbreak. –– J.F.
ARTIST OF THE YEAR
The Burning Hotels have had a busy year. They made a performance cameo in a summer blockbuster, released an excellent album, and plotted out a tour that will carry them through the Midwest and East Coast. Most bands who hit the big time want to take the money and run, but not Cadillac Sky. For the bluegrassers' powerful new album, Letters in the Deep (produced by The Black Keys' Dan Auerbach), they entered into a distribution deal with Nashville's Dualtone Music that allows the band to maintain creative control. The universe already seems like a sadder place without the gloomy, doomy, grandly orchestral keyboard-and-rhythm-section bombast of The Great Tyrant, even though drummer Jon Teague and frontman Daron Beck's new project, Pinkish Black, is equally august. Ethereal Americana rockers Telegraph Canyon would be a welcome addition to any music scene, and with the inclusion of their song "Quiet Assurance" (from last year's superb The Tide and The Current) on a recent episode of Gossip Girl, it looks like Fort fans are going to have to share the guys with the rest of the universe. Twisted Black, né Tommy Burns, is currently serving a 30-year prison term on federal drug charges but recorded the vocals to his latest CD, Hustle or Go Broke, Vol. 5, from a federal detention facility in Beaumont –– he's also appealing the conviction. Black's single, "I Don't Wanna Touch the Work," is spinning in nightclubs around North Texas, Atlanta, and New York City. To take tunes from the classic American songbook and make them sound like your own is no mean feat, but on the Quebe Sisters' most recent album, Timeless, singers and fiddlers Grace, Sophia, and Hulda Quebe tackle Duke Ellington, Hoagy Carmichael, and Spade Cooley and invest them with the verve of Western swing. –– J.F.
R&B/RAP/FUNK
Nathan Brown's solo project Browningham is our favorite purveyor of candy-coated white-boy R&B. Listening to his easy-like-Sunday-morning soul vibe is like snuggling up to a big, warm, silky pillow. The Kansas-born, TCU-educated rapper known as Dru B. Shinin' falls on the edgier, more meditative side of the hip-hop divide. His sometimes-profane brand of inspirational science covers love, death, religion, and self-worth. Intellectual and lunatic, eccentric and populist, Rivercrest Yacht Club winds and rhymes its way through intricate yet booty-shaking beats. The MCs bounce between low pop-culture references and ivory-tower subject matter with equal authority. The zounds of Matt Skates' nü disco outfit Shuttle have surprising staying power –– you'll be hearing the band's funky cosmic beats in your head long after you've left the dance-floor. Rapper Smoothvega started out at the age of 17 spinning the kind of prophetic urban rhymes that make people pay attention. Six years after his debut album, the Latino rapper continues full-throttle with his community-minded reveries of crime, injustice, and redemption. Fort Worth-raised rapper Twisted Black became an instant cause celeb after his conviction on federal drug charges, but there's no denying his agile, quick-witted delivery and head-bobbing beats. –– J.F.
---
BLUES/SOUL
Any young player with visions of killer guitar solos and expectations of solid fundamentals looks up to James Hinkle, who has won the award in this category more than a few times –– but not last year. The award went to Josh Weathers and the True+Endeavors, a funky, horn-toting band that's not traditional blues but soulful to the core. John Zaskoda, frontman of the knee-deep-in-the-blues outfit Dirty Pool, is not afraid to unleash some gritty Texas guitar work. He recently quit playing leads for the pure-country Casey Donahew Band to focus on musical love No. 1: the blues. Keite Young has the voice of an angel. He effortlessly unites soul with R&B via his solo work and also his new band, The Black & Blues. The Bruton-Price Swingmasters is a collaboration between Record Town owner Sumter Bruton and music guru Mike Price. Both men are living encyclopediae of American music. Saxophonist Johnny Reno has toured with Chris Isaak and scored several movies –– most notably Spy Kids –– but these days Reno and his excellent band bring swing-jazz-jump blues stylings to the private party circuit. Guitarist/vocalist Holland K. Smith took a leave of absence last year to deal with personal matters but has such a great history that no one can argue with his nomination. –– C.C.
COVER/TRIBUTE ARTIST
In Big Mike's Box of Rock, "Big Mike" Richardson, drummer Matt Mabe, bassist Kevin Davis, and keyboard player/singer Justin Pate run through the highlights of classic rock every Tuesday at The Moon on West Berry Street, drawing huge crowds. Richardson also co-fronts Protect and Swerve, a Police tribute band with former Darth Vato drummer Eric Dodson, ubiquitous bass player Matt Hembree, and the versatile Pate. Last year's winner, the irreverent Poo Live Crew, will tackle a lot of covers –– as long as they're entertaining –– and serve up some tongue-in-cheek originals as well. The three guys in Velvet Love Box have been gracing area stages for more than a decade, and their well-honed performances feature precision and intricacy over sheer volume. Stoogeaphilia, on the other hand, aims to blow listeners out of their seats. What else would you expect from a band established mainly to expose young hipsters to the oft-neglected pre-punk Stooges era? –– C.C.
JAZZ
With impressive vocal range, Tatiana Mayfield reinvented jazz in her own way via From All Directions, a collaboration with the Erskine Hawkins Band. Mayfield, who is studying jazz at the University of North Texas, is building a committed fan base while collecting awards –– she was recently named an outstanding performer in the jazz bible Downbeat magazine and also was UNT's top undergrad jazz student in 2009. Rachella Parks continues to fight the debilitating disease sarcoidosis. Her mixing of gospel and jazz shows the true spiritual potential of music. Pianist Daymond Callahan is constantly finding new things to do. He leads several church jazz ensembles, writes modern jazz music, and plays in the fusion group Bastard Sons of Skoalfield. A member of both the Fort Worth Weekly and Western Swing halls of fame, Johnny Case is still working hard, holding court every night at Sardines Ristorante Italiano. Saxophonist Quamon Fowler is the quintessential Texas tenor: rich and soulful. Fowler often gigs with fellow nominee Adonis Rose, whose Krewe of Swing is the go-to group for party jazz: Rose, the two-time defending champ in this category, relinquished some of his drumming duties to the up-and-coming Brian Elliot and has been stepping behind the microphone. Who says an old drummer can't learn new tricks? –– C.C.
HEAVY METAL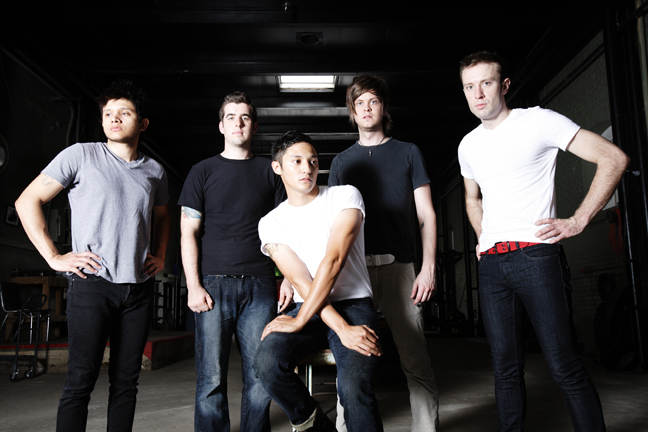 Ace guitar-slinger Tyrel Choat's power trio Addnerim has honed its mix of prog and metal influences to a fine edge and packs houses from the mighty Ridglea Theater to the tiny dives of River Oaks. Blood of the Sun had some downtime while drummer-vocalist Henry Vasquez toured with kindred spirits Saint Vitus, but when BOTS convenes, keyboardist-mastermind (and ex-Rotting Corpses drummer) Dave Gryder and crew travel back in time to the Texxas  Jam's heyday. Two-year-old Complete –– led by tonsil-tearing frontman Curt Low –– comes across like Nirvana backing Jim Dandy. The band also played SXSW and recently completed an auto-rockumentary entitled Complete. The House Harkonnen combines a perverse gift for melody and a palpable if tenuous grasp of Chuck Berry with a good vocalist and a penchant for harmonized rifferama to create a stately metallic edifice. Firm favorites at the old Wreck Room (R.I.P.), Sweetooth purvey a tight, tough brand of heaviosity that you usually find only in bands whose members have been in each other's back pockets for a long time. And Addnerim's "little brother band," Merkin finally got around to releasing a powerfully assured debut disc, Scatology, and continues playing shows of angst-fueled fury. –– K.S.
LIVE PERFORMANCE
Currently on hiatus preparing for fresh recordings, local alt-rock leading lights Automorrow always display an admirable devotion to musical craft, undiminished by the distractions (like minor medical issues and stolen guitars) experienced by the band last year. Frontman Tony Diaz' status as a radio personality and bassist Matt Hembree's membership in a half-dozen gigging outfits keep Goodwin's profile high, but their sound still hinges on guitarist Daniel Gomez' songcraft (and onstage leaps) and drummer Damien Stewart's flashy stickwork. Fort Worth's most talented brothers this side of Addnerim's Choats, Jefferson Colby's Danny and Matt Mabe blast out a brand of rawk that's redolent of all kinds of '70s referents, possibly influenced by Matt's association with Big Mike Richardson, a.k.a. the John Mayall of Berry Street. (These days, only bluesman James Hinkle does a comparable job of schooling the yoof of America on the fundamentals.) With a new self-titled CD just out, Grapevine's only punk-polka marching band Mount Righteous is an upbeat outfit that specializes in fogging up people's glasses while winning them over with the shock of the new. Sally Majestic's familiar reggae-ska-rawk attack gains depth and dimension with an expanded lineup that adds ex-Confusatron guitarist John Stevens and keyboardist Christopher Laskoski to the core trio. A veritable Funkytown institution after eight (!) years, Pablo and the Hemphill 7 continue to carry their righteous roots-rock-reggae to rooms full of happy, dancing folk wherever Joe Vano plants his mic stand. And finally, an audience with The Vatican Press would surely be enough to make a pop-punk aficionado kiss their respective rings. The band is as tight and crisp as a mohawk. — K.S.
---
VENUE
Is it just me, or are there really more rooms than ever in Fort Worth offering live music and more weekends when you have three or four good shows to choose from? Still, some of the best'uns around the Fort are the old standbys. Danny Weaver's Aardvark has had a spruce-up, giving it an open ambiance that makes it look like a joint on Sixth Street in Austin. Billy Bob's Texas is still the queen of the Stockyards, a destination in its own right, booking rock acts from back in the day as well as current marquee country stars. From seemingly out of nowhere, Cody Admire's Grotto has developed the same kind of living room/clubhouse ambiance that the Wreck Room used to have, and local bands are lining up to play for their friends in the congenial and surprisingly good-sounding room. Of course, the direct heritage of El Wrecko belongs to Lola's Saloon, and while a lot of the old familiar faces are gone, any room with a sound system built by Andre Edmonson is going to be a good one. Host-with-the-most Chris Maunder's Moon makes up in welcoming vibe and helpful staff for what it lacks in floor space and appointments. Recurring rumors of Ridglea Theater's demise to the contrary, the venerable, majestic spot continues to be the place to be for touring metal acts (in the big room) and fledgling locals trying out their wings (in the lounge). — K.S.
ALBUM OF THE YEAR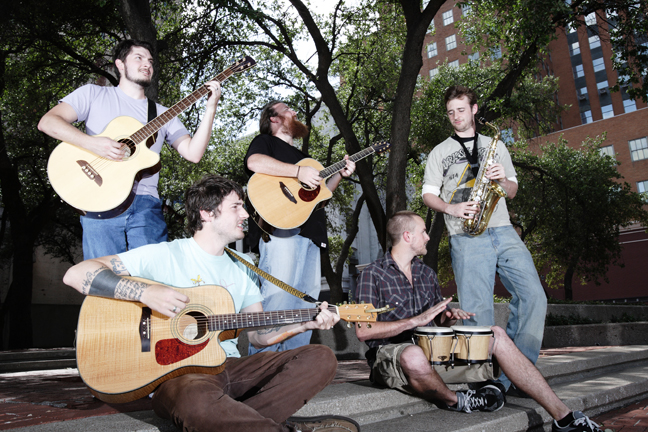 To folks who think the scene is dead: Try getting your head out of your rock-anus. Just because you're not a fan of the type of (great) rock being purveyed in town doesn't mean you can dismiss the entire scene as ready for the Great Hereafter. The nominees in this category are proof that all kinds of hyper-professional, solid, mature music is being written, performed, and recorded in the 817. On the Americana end of the spectrum you have Keegan McInroe's brooding From the Wall & In the City, Luke Wade and No Civilians' bristling Tomorrow's Ghosts, David Matsler's rough-and-tumble We've Changed, Cadillac Sky's Letters in the Deep (produced by The Black Keys' Dan Auerbach), and the frontrunner, Telegraph Canyon's The Tide and The Current (produced by Centro-matic's Will Johnson). On the hip-hop end, you've got Twisted Black's Hustle or Go Broke, Vol. 5, an album for which Black (né Tommy Burns) recorded the vocal tracks over the phone from a federal detention facility in Beaumont –– he's currently serving 30 years for drug-related offenses. Somewhere oddly in the middle, you've got Holy Moly's Clickity Clack, as unapologetic as Twisted Black's offering and as accomplished musically as any of the aforementioned. –– A.M.
ROCK ALBUM OF THE YEAR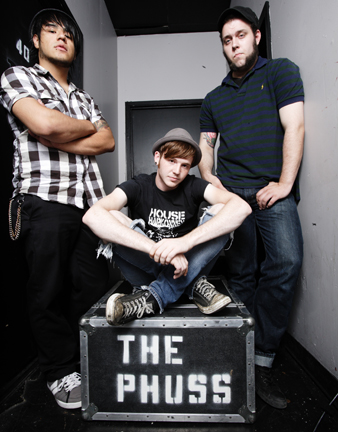 They're all good and for different reasons. The Burning Hotels' Novels is a crack-a-lacking jaunt through moody '80s-era post-punk. Cityview's Big on the Inside is straight-up pop-punk and was produced by Ed Rose (The Get-Up Kids, The Appleseed Cast). The Dangits' Greatest Hits, Vol. 1 is balls-to-the-wall rawk, Marshall-stack'd to the sky. Stella Rose's Drag is a decidedly poppish departure for the sludgy grunge trio but no less brutally idiosyncratic. Eaton Lake Tonics' Rancho Folly IV has cemented the band's reputation as primo purveyors of no-nonsense indie rock. Drug Mountain's S/T is a garage filled to the brim with noise and riotous heat. Titanmoon's We All See Stars is as accomplished as anything wrought by Boy-era U2. And The Orbans' When We Were Wild will definitely appear on a lot of year's-end best lists –– it's loaded with gorgeous melodies, giant hooks, and a whiskey-soaked vibe that's pure Fort Worth. — A.M.
MVP
The Fort Worth Music Co-Op continues bringing music education to Fort Worth school district kids whose arts programs have shrunk because of funding woes; the co-op is also helping local clubs book bands. Fort Worth Sings for Haiti was a benefit concert put on by some good young souls in town to raise money for relief efforts in the earthquake-ravaged country. The guys in Titanmoon spent several weeks in Pakistan helping open an orphanage. –– A.M.
ROCK SONG OF THE YEAR
This year's nominees for Rock Song of the Year are a collection of relentless anthems that are by and large the apotheoses of new albums from some of Fort Worth's tightest rockers. After a lengthy hiatus, Cityview returned with Big On the Inside, which includes "Sarah's Knives," a tight-as-a-Rolex slab of catchy pop-punk, proving that the group members have been secretly busy honing their craft and sharpening their wit. The Burning Hotels have a new record out too — and "Austin's Birthday," the first single off Novels, is a soaring, anthemic dance-rock scorcher that grabs crowds and practically forces them to squeeze together and sing along. Meanwhile, grunge vets Stella Rose's "Everybody's Looking for Love," off Drag, blends churning guitars and urgent cymbal work with gauzy vocals that drift by like the glow from streetlights on a rainy night. Even though they're relatively new, The Dangits are composed of longtime vets of the local scene, and it shows — on "Equalizer," the lead rocker on their new album, Greatest Hits, Vol. 1, the power gained from years of experience explodes in the form of hammered leads and snarling vocals. Then there's "Crack at the Bottle" by the Quaker City Nighthawks. It's 100-proof Texas-heavy blues-rock borne on Sam Anderson's soulful, gritty voice. Titanmoon's "Let Go" lulls you with a sweet keyboard run provided by Mount Mothersbaugh before scooping you up in a whirlwind of swirling guitars that remind you why the world loves U2 –– and why Titanmoon's fanbase is not just local but global. –– S.S.
---
2010 Hall of Fame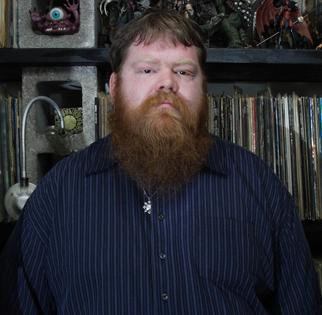 Tommy Atkins (1974-2010)
I had the uneasy pleasure of sharing the stage with Tommy for every show that he ever played. While he was timid at first, eventually his stage presence (and his bass tone) became thunderous. He was a nightmare of moodiness in the studio and on the road, but his playing (and my rhythmic connection with him) made it all worthwhile. He left lasting impressions on anyone who was within earshot of his playing. He also had a penchant for discovering (and sharing) all sorts of esoteric media with anyone who seemed interesting. He is missed. — Jon Teague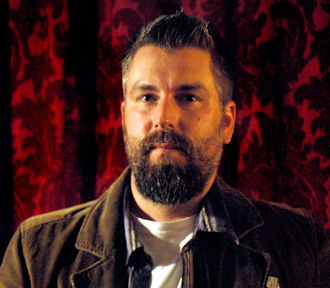 Brian Forella (Lola's Saloon, The Wreck Room)
Brian Forella was throwing bags at D/FW airport before he and a friend opened a bar on the site of the old Golden Nugget at 3208 West 7th St. The name Wreck Room fit it well: The joint started out with the atmosphere of someone's dank basement party room. In its 10-year run, the Wreck became a neighborhood hub, a clubhouse for local musicians, and a frequent stop for loads of touring bands. These days, flashes of its spirit endure in Forella's new spot, Lola's Saloon, a venture fueled, like its predecessor, by its owner's twin passions: for music and family. — K.S.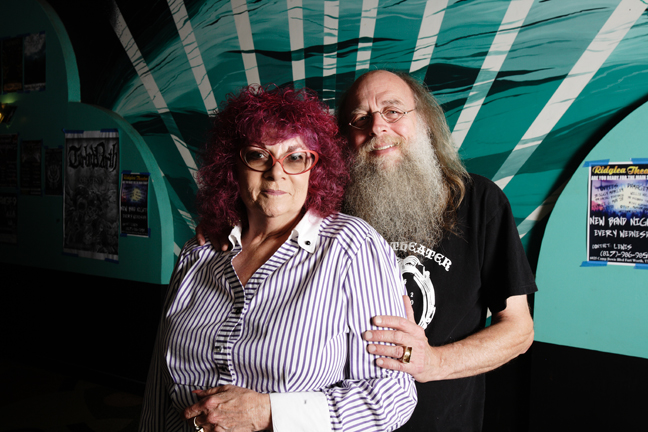 Wesley Hathaway, Richard Van Zandt (Ridglea Theater)
Though the fate of the Ridglea seems to be up in the air at the moment –– Bank of America has designs on the historic Westside building –– you can bet that the married duo of Hathaway and Van Zandt will continue doing whatever they can to contribute to the local music scene. The Ridglea, with its cavernous main room and intimate upstairs stage, has always been one of the most charming venues in North Texas –– and will always be, thanks to the spirited legacy of these two folks. — A.M.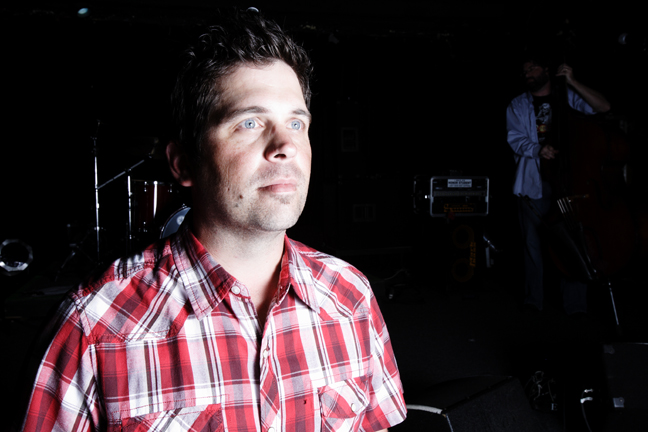 Danny Weaver (The Aardvark)
Go there any random weeknight, and you'll see a line of customers out the door, waiting to hear some local or touring band or just nosh on the bar's primo barbecue. But even if The Aardvark were to close tomorrow, owner Danny Weaver would always be remembered as the guy who opened The Moon, where on the first Sunday of every month back in the day, dozens of Fort Worth heavies gathered. Members of the legendary Acoustic Mafia included Tim Locke (Calhoun), Collin Herring, Brandin Lea (Flickerstick, The February Chorus), John Price, and Kevin Aldridge (Brasco, Chatterton). And you can't count the number of young up-and-comers who were inspired by those monthly throwdowns. — A.M.