Fort Worth is gonna be bustling this weekend. Saturday is Fall Gallery Night, which means that a lot of us are going to be hopping from gallery to gallery –– Artspace 111, Gallery 414, and William Campbell Contemporary Art are always can't-miss hot spots –– partaking in the free (!) hooch and finger-foods regularly offered by participating galleries. And, yeah, we'll also be admiring/cursing some art.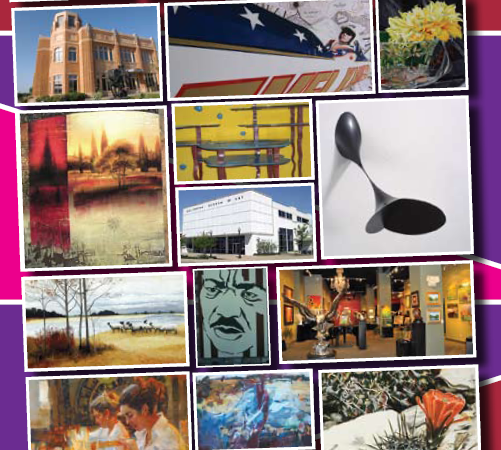 (I'm looking forward to Jim Malone's exhibit of drawings from Big Bend at Artspace 111. They're either gonna be really awesome or totally blah. Big Bend, as a source of inspiration, has a way of bringing out the extremes in artists.) Also on Saturday, the TCU horny toads will play their first home game of the year. Their opponent: the dreaded Tennessee Tech … whichamacallits. And Jazz By the Boulevard will be taking place on Friday and Saturday. Located on the lawn of the Will Rogers Memorial Center (3401 W. Lancaster Ave.), Jazz By the Boulevard will offer a little bit of everything, including food, booze, and, yes, indie-rock along with all manner of jazz: fusion, funk, bop, bebop, post-bop, you name it, everything except (oddly enough) smoove (and free jazz, but that's a whole 'nother story). Headliners include Stanley Clarke, Trombone Shorty, The Gourds, Charlie Mars, Kat Edmonson, and The Brehms. Locals include some of  Fort Worth's best: Josh Weathers and the True+Endeavors, Telegraph Canyon, The Orbans, Rabbit's Got the Gun, and the Arts Fifth Avenue Jazz Collective. Single admission is $5, and passes are $25-150. For more information, call 817-763-5299 or visit www.fortworthjazz.com.
As mentioned in last week's column, JJ & the Rogues spent the past year remodeling their rehearsal space into a bona fide recording studio and have laid down tracks for an EP, Stare Down, to be released this fall. The band's manager, Liam Harvey, said the new material will mark a stylistic departure of sorts –– whereas the band's previous release, the debut Indifference, had jam band-ish moments, Stare Down will focus on straight-up singles. (Average length of a Stare Down song, according to Harvey: 3:30 minutes.) The band went into the studio in February. Until Stare Down's release, Indifference will be available as a free download at www.jjandtherogues.bandcamp.com. In case you're wondering why I'm paying such close attention to JJ & the Rogues, it's because they're awesome. I highly recommend them, especially for fans of The Orbans and Fate Lions. 
Did you know that AC/DC had a lead singer before Bon Scott? Neither did I. Evidently, the guy's name is Dave Evans, and not only is he still kicking (and rocking), he recently performed the vocals in the studio on a couple of songs by blues-rocking Fort Worth ax-man John Nitzinger. Pretty cool. (Reminds me of how a couple of years ago the dude who sang The Nuge's "Stranglehold," Derek St. Holmes, sang on a couple of tracks by Fort Worth's Blood of the Sun.) Nitz is still kicking and rocking too. He recently released a DVD of a performance he had done on live television in Munich a while back, he played the Sweden Rock Festival in Sölvesborg, and he was on the Bo & Jim morning show on Lone Star 92.5. Good for Johnny. 
Contact HearSay at hearsay@fwweekly.com.