The witching hour is approaching for Fort Worth's city budget: By the end of the month, the city council must decide how to chop about $73 million in services and payroll. And a lot of neighborhood and civic leaders are worried that the ax is going to come down on some essential programs, while leaving less important ones intact.


One major group of neighborhood leaders would like to know more of the details of how those cuts are being planned. However, they've been told by city staffers that if they want that information, they have to go fishing for it — by filing an official freedom of information request.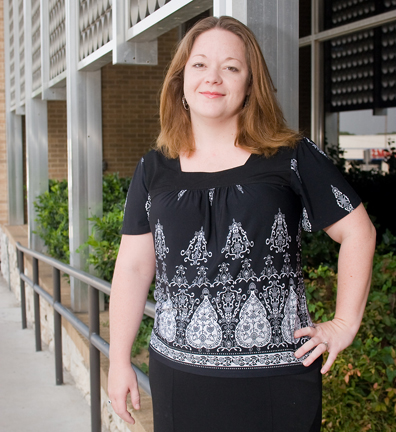 Fort Worth's financial pain is similar to that being felt in municipalities across the country, given the decline in property and sales tax revenue due to the stalled economy. But here civic leaders are criticizing proposals that they believe will decrease residential property values even further, thus making the city's future financial problems even worse. On their list of questionable cuts: those that would significantly shrink hours of operation at three library branches, close all city public pools, and cut back mowing on city properties.
"When I look at the budget being proposed, I am concerned that this budget neglects the needs of ordinary citizens in order to fund the wants of those with more economic power," said Tolli Thomas, treasurer of the of the Wedgwood Square Neighborhood Association. Thomas is also a member of the budget review committee of the Fort Worth League of Neighborhoods.
At Tuesday's pre-council meeting, Mayor Mike Moncrief acknowledged the needs-versus-wants issue. Still, he said, "There are far more needs in this city than dollars right now."
A review of the budget by the League of Neighborhoods raised many unanswered questions, spokespersons for that group said. The city is proposing to spend $1.3 million on a new municipal court branch on the southwest side, to focus primarily on supervising community service programs. The review panel also questioned why the city is proposing to increase its payment to the nonprofit group that operates the Fort Worth Zoo by nearly $500,000. Last year's payment was $5.8 million.
The city wants to eliminate $150,000 for its sidewalk program, something the league panel concluded is badly needed. In fact, the council was told this week that there are about $800,000 worth of broken sidewalks and curbs waiting to be fixed in neighborhoods across town, according to Fort Worth Transportation and Public Works Director William Verkest. That doesn't include properties where there are no sidewalks at all.
The real problem is getting finer details of the budget itself. City budget manager Alan Shuror told the neighborhoods league that the city council asked for a "streamlined [budget] document" and that line-item details for each department were not being made available to the public. Shuror said the group would have to file a freedom of information act request to get that information.
Thomas and others have pointed out that tax breaks for major corporations aren't taking any hits. She and others also noted that the city is paying $2.7 million in upfront money for next year's Super Bowl in Arlington — mostly for increased fire and police protection. The city staff has assured citizens that the state will reimburse Fort Worth after the Super Bowl and that the money is a good investment, based upon the increased economic activity that comes with the big game.
Most of the cuts will come from the elimination of jobs. The staff proposal would eliminate 87 jobs currently filled while leaving 116 positions vacant. In the police department, 40 officer positions would be left vacant. The city's homeless housing program would be cut by $600,000; the city's only remaining public pool, Forest Park, would be closed; and about $500,000 would be cut from library acquisitions.
"We are funding projects like Trinity River Vision, tourism-related programs, sporting events, and tax breaks, but we can't find the money for core residential services," Thomas said. She charged that cutbacks made last year in the city's program for mowing on vacant private property and city-owned lands are already having an effect on property values, and further cutbacks will increase the problem.
"Residents in our neighborhood have had to pay private companies to come in and mow easement lands the city owns, but they can't even keep up," she said.
One core service may be spared because proposed cutbacks would actually cost a lot of money in the long run. City staffers wanted to save about $5 million in the fire department by deleting 36 positions. That would have reduced fire-crew strength at 12 stations from two companies to one. Two companies are needed when another call comes in while the first company is battling a blaze. But officials of an insurance service that rates cities' ability to fight fires — and then passes that information to insurance companies to use in setting rates — said the cuts would raise Fort Worth homeowners' insurance rates by about eight percent, or close to $50 million a year across the city.
Some local leaders are again questioning the city's decisions on how to use its sizable gas drilling revenues. About $120 million in bonus money and royalties has come in thus far, but only about $30 million of that has been budgeted for spending, all on capital improvement projects.
Federal government policies restrict how some of the income can be used, particularly that from drilling under parks and at airports. However, it was the city council's own decision to put about half the drilling income into trust funds, where the capital cannot be touched for 20 years. If that's a "rainy-day fund," as the council has said, many local activists believe the rainy days are here, and the money should be used to alleviate the current budget woes.
While the city is banking the drilling income, one activist said, neighborhoods are paying the price for the damage done to health, quality of life, and property values by the wells and other drilling activity.
Jim Ashford, a retired advertising executive, lives on the East Side near Loop 820 and Randol Mill Road. Numerous gas wells have been drilled in that area in the past three years, he said, during which time the value of his house has dropped from about $650,000 to $500,000. He doesn't think that's a coincidence.
"What is happening is that the city is getting all this money and not spending it on basic city services, and we in the neighborhoods are taking a hit," he said. "We don't have money for city street improvements and pools and a decent library system. People in the neighborhoods are just trying to keep their heads above water."
The current budget proposal would move some drilling income into basic services, but not much, relatively speaking — $6.8 million for projects like bridge maintenance, gang intervention, and community center operations.
Thomas and Ashford also believe the city should be charging the drillers more for permits. "We ought to have required annual inspections by the state and an annual fee paid to the city as long as the wells are in operation," Thomas said.
In another strange twist, the city is proposing to loan some of its gas income to itself, rather than using the money directly. The aviation department will loan the city $10 million to help pay for a Northside road project, council member Sal Espino said.
"We will pay interest only on that loan initially, but when economic times are better, it will all be paid back," he said. "We are trying to find many different ways to solve this budget problem, but we need to protect core services, and that's why you saw such a strong stance from council on keeping the fire department from any cuts. We might have to cut elsewhere or move some money around."