As Chow, Baby has said many times before, nothing makes life easier for a columnist than saying the same things over and over again. That's why, last year at this time, a new annual theme column debuted in this space: New Year trendspotting. Like its other annual standbys — Restaurant Week, Yom Kippur, holiday visit from college buddy Joe (next week) — Chow, Baby figured it would churn this one out until it got bored with the concept. Well, it's bored already — because, as it turns out, Chow, Baby is no good at predicting trends.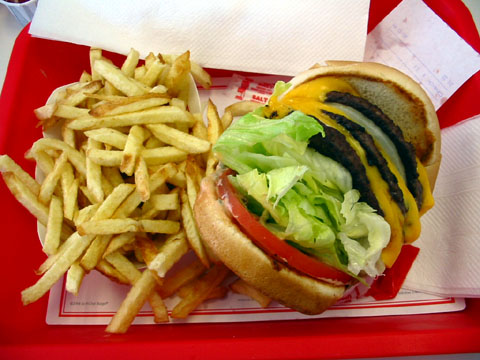 Here's what Chow, Baby thought would be huge in 2010: cupcakeries (nope), Thai martinis (nope), blood oranges (not so much), red meat cooked with fruit (nope), kim chee-eries (nope), and Aventino (went out of business two weeks into the year). Zero for six? Even the Saints wouldn't throw a party on that record. So this year, instead of actually thinking, Chow, Baby offers some trend-related rambling rants. That, it's good at.
• $10 banh mi. You know what's a lot for a banh mi? Three dollars. That's generally the max for this Vietnamese po-boy of, usually, sliced pork, pickled carrots and daikon, and cilantro — if you buy it at a Vietnamese restaurant or Asian grocery-store deli. Chow, Baby merely rolled its eyes when New York and Philly bistros introduced $10 "Saigon subs" and "Hanoi hoagies" — but now they're in our bistros, at Cat City Grill and Café Modern. Yes, they're super-stuffed and awesomely delicious … go ahead and have one, but to avoid the bitter aftertaste of overspending and ethnic-cuisine robbing, also get the real thing once in a while.
• Burger battles. In-N-Out won't be opening on West 7th Street until mid-2011, but the excitement started months ago: Omigod, only two blocks from Fred's — it's another burger smackdown! We haven't seen this kind of drama since Mooyah vs. Five Guys! Come on. Fred's (thick and juicy) and In-N-Out (tasty sliders) are both great at what they do, but what they do is incomparably different. Try them both, stick with the one you like, and don't talk with your mouth full.
• Seared tuna. The day tuna jumped the shark was the day Sam's Club started selling frozen ahi tuna steaks (eight 4-oz. portions for $12.48), whenever that day was. Chow, Baby first noticed them about a week after getting a not-prettily-seared ahi tuna salad ($12.95) at the now-defunct Vault — a few practice sessions later, Chow, Baby was searing like a pro, for $1.56/serving (plus cost of sesame seeds). Freed from the chains of pricey bistro tuna, Chow, Baby is currently practicing its searing technique on scallops, an upscalies staple now making its way down into mid-level restaurants. These you can get frozen at Whole Foods but not at Sam's Club. Yet.
• Sea salt. When Wendy's launches a global social-media blitz about using sea salt on its fries ($1.49, and way too salty; OK, OK, we get it, you put salt on them), it's time to move on. Edgar at Pendery's Chiles & Spices says mild but pretty-pink Himalayan salt ($5.37 for 4 oz.) is the next big thing, so Chow, Baby bought the place out. If Edgar is right, and this puts Chow, Baby way ahead of the biggest trend of 2011, you'll read about it again this time next year.
Contact Chow, Baby at chowbaby@fwweekly.com.