Welcome to my fourth annual look at the mid-major categories of the annual Academy Awards (to be televised Sunday) It's my way of pointing out who did the best work last year in these aspects of filmmaking that immeasurably aid good movies and even sometimes stand out in bad movies. This column may help you win your Oscar pool, but as is the case every year, if my picks are wrong, I will refund you the newsstand price of this issue.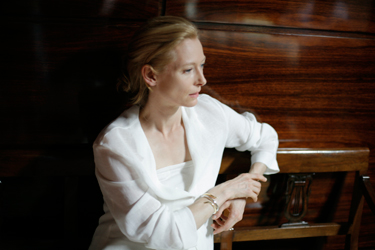 Cinematography: Tough race to call. Jeff Cronenweth's slick job on The Social Network could have won in a weaker year, but it pales next to fellow nominees like Wally Pfister's concrete dreamscapes in Inception or Matthew Libatique's effortless segues from realism to psychotropic nightmare in Black Swan. Then there's Roger Deakins, nominated for True Grit, who has photographed all of the Coen brothers' films over the last 20 years and many other notable movies besides yet has somehow never won an Oscar. The perception that he's due might win out. The other nominee here is The King's Speech, but more worthy of the nomination are Robert Richardson's sumptuous, globe-trotting photography on Eat Pray Love (or his appropriately lurid take on Shutter Island), David Boyd's burnished sepia tones from Get Low, and Greig Fraser's photography on Let Me In, which encompassed both the setting's harsh wintry chill and the romance's soft warm romantic glow.
Art direction: The three-man team behind Inception deserves to be the frontrunner for sets that were beautiful, technically dazzling, and also wholly functional, but Robert Stromberg and Karen O'Hara's work on Alice in Wonderland belongs more to the realm of out-and-out fantasy, which may carry the day here. Scads of good-looking films and their creative personnel were overlooked in this category, most obviously the team that exactly re-created Harvard's dingy houses and grand halls for The Social Network and David Stein and Thérèse DePrez, who evoked a claustrophobic apartment and a ballet studio full of mirrored surfaces for Black Swan. Less obviously, I'd cite the sinister, shadowy Modernist beach house built by the team from The Ghost Writer and the handsome, sunlit Modernist mansion decked out by Paul Kelly and Kristi Zea in The Joneses. If your taste in décor is more old-school, how about the gorgeous Italian villa made by Francesca Balestra di Mottola for I Am Love? It went unrecognized too.
Costume design: Much as I'd like to see Antonella Cannarozzi win for her incredibly sharp designs for I Am Love, the Academy's costume branch harbors a senseless bias against contemporary films, so Colleen Atwood's outfits for Alice in Wonderland will probably take the prize. Sandy Powell is nominated for her clothes for The Tempest, but she did better work with the 1950s outfits from Shutter Island. The most surprising omission was Black Swan. (Interestingly, there's been sniping in the press between, on one hand, Kate and Laura Mulleavy, the Rodarte designers who did the ballet costumes, and on the other, Amy Westcott, the film's official credited costume designer.) Also unrecognized were Carol Beadle's re-creations of 1970s girl-punk outfits for The Runaways, Laura Jean Shannon's contemporary hipster designs for Scott Pilgrim vs. the World, and, saddest of all, Sammy Sheldon's low-rent superhero costumes for Kick-Ass.
Foreign language film: As I said a few weeks ago, Biutiful looks like a front-runner here, though Susanne Bier's In a Better World seems to have its supporters too. I will be busy rooting for the nominee that has no chance, Giorgos Lanthimos' funny, horrifying, deadpan Greek satire Dogtooth, a prize-winner at Cannes that includes un-simulated sex scenes. Due to the needlessly byzantine set of rules governing this category, most of the notable imports that played in U.S. theaters in 2010 were ineligible for this year's nominations, having been submitted for nomination in previous years. One film that got submitted and rejected this year was Apichatpong Weerasethakul's Uncle Boonmee Who Can Recall His Past Lives from Thailand, despite the fact that it has won rave reviews. Other than that, it'll probably be 2012 before we know which eligible films from this year should have been nominated.
Animated feature: I'm going to take a wild guess and say that Toy Story 3 will win. There are no significant omissions here. Next!
Documentary feature: Let's all laugh at the gas industry. Hee hee hee! GasLand didn't stand much of a chance at winning when it was first nominated, but the industry's attacks on the film have raised its profile to the point where the movie is now something of a dark horse to win. As much fun as a GasLand victory would be, the odds are still stacked against it. Banksy's Exit Through the Gift Shop (my pick for best documentary of 2010) has a devoted following and the artist himself pulling some clever publicity stunts in L.A. More traditional voters tend to favor Big Issues, so they'll vote for either the Afghanistan war documentary Restrepo or Charles Ferguson's financial exposé Inside Job. As far as omissions go, all the outrage is being reserved for Waiting for "Superman," but I'm rather stunned that Fan Lixin's hard look at Chinese capitalism, Last Train Home, didn't make the running. The Tillman Story probably lost out because the voters figured two Afghanistan docs were too much, but the only possible excuse for leaving out Marwencol or Racing Dreams was that it was such a strong year for nonfiction films.
Original score: The entries generating the most buzz this year were Hans Zimmer's epic orchestra score for Inception (with its embedded homage to Edith Piaf) and Trent Reznor and Atticus Ross' quietly propulsive electronic score for The Social Network. Because the composers in the Academy are un-cool, Alexandre Desplat's music for The King's Speech looks like the favorite. The controversy in this category has been over Clint Mansell's disqualification for Black Swan, on the grounds that he used too much of Tchaikovsky's music for Swan Lake. (What else was he supposed to do? Score the movie with some dude strumming an acoustic guitar?) Desplat's spooky score for The Ghost Writer was superior to his work on The King's Speech, but it went begging. So did first-time film composer John Adams and his engulfing, lushly minimalist orchestral welter for I Am Love. Cyrille Aufort's music for Splice ranged easily from atonal clusters to big-band jazz, while Michael Giacchino's luxurious, poignant score for Let Me In (with its apt use of children's choir) captured that film's chilly romanticism precisely. Those were the two best film scores of 2010 — too bad the Academy doesn't think that horror movies have real music in them.
Original song: There isn't a clear favorite in this category like there was the past three years. We'll get to hear Gwyneth Paltrow sing "Coming Home" from Country Strong at the telecast, but that song figures to be the underdog here. The two Disney ballads in the field, Randy Newman's "We Belong Together" from Toy Story 3 and Alan Menken and Glenn Slater's lackluster "I See the Light" from Tangled, may very well split votes, leaving us with A.R. Rahman and Dido's "If I Rise" from 127 Hours. Rahman is also nominated for that movie's score, but he'll probably settle for picking up his second Oscar in this category. The voting process — which involved voters listening to songs clipped out of the movies that they were written for — worked to exclude the vastly enjoyable songs from Get Him to the Greek (like Dan Bern and Mike Viola's infectious "The Clap") or Scott Pilgrim vs. the World (like Beck's gorgeous "Ramona") from even the Academy's shortlist. The same goes for the terribly funny soul pastiche "Pimps Don't Cry," composed by Jon Brion, Will Ferrell, Adam McKay, and others for The Other Guys. Had it been nominated, Cee-Lo would have performed the song at the telecast. Damn you, Academy voters! You robbed us of Cee-Lo!