I don't know if SXSW has added more bands or what, but as I've noted before (perhaps ad nauseum), the number of 817 artists scheduled to play sanctioned showcases this year –– "sanctioned" means "hand-picked by SXSW know-it-alls" –– is unprecedented. Analog Rebellion, The Burning Hotels, Complete, Mind Spiders, The Orbans, Snow Tha Product, Telegraph Canyon, and The World Famous Tony Williams all have some 817 connection and all have made the cut.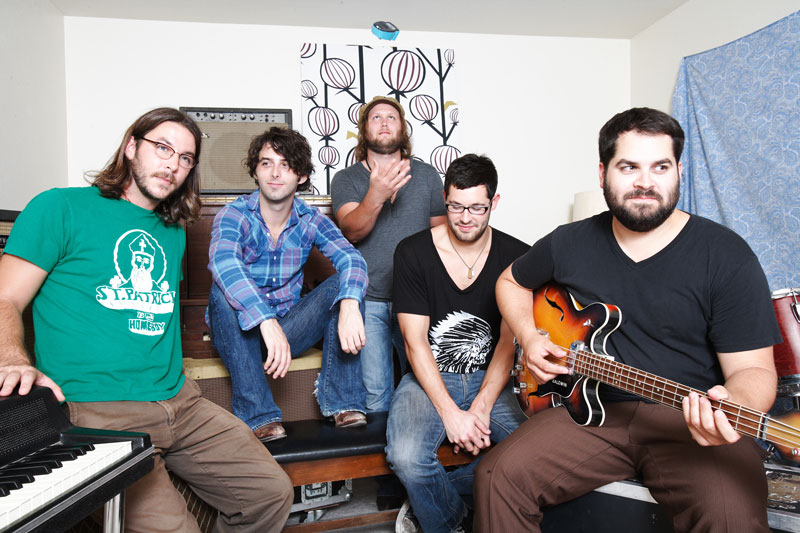 We also might be able to claim Dentonite chanteuse Jessie Frye, who's from Arlington, and Austin's Wooden Birds, whose frontman, Andrew Kenny, is from Fort Worth (and used to front the major-label shoegaze outfit American Analog Set). Now consider all of the 817-related artists/bands playing non-sanctioned showcases, including but not limited to EPIC RUINS, Whiskey Folk Ramblers, Stella Rose, Collin Herring, and Fungi Girls. Further consider that some sanctioned 817 artists, namely the Hotels, Telegraph, and The Orbans, have other Austin gigs lined up during South-by –– The Orbans are playing eight (!) shows –– and, well, you've got yourself a mini-Fort Worth in the making. Last year, at one of the Hotels' non-sanctioned gigs, someone made the comment, "It's like The Moon: Austin in here," meaning that the show was packed with a ton of the hipsters who normally haunt The Moon (and Lola's). But what could be better? OK, maybe getting to hang out with some A-list celebrity like Quentin Tarantino (who's allegedly been to a couple of South-bys before), Sandra Bullock (ditto), or Matthew McConaughey (whom I saw there last year) would be pretty cool, but there's something to be said for having a few cocktails (read: getting com-plete-ly plowed) with your hometown buds while you're in a new town, in new settings, enjoying new music (some local, some not), and while you're in vacation mode. I've never really been psyched about South-by before. Now I have no reason not to be.
For their sanctioned showcase, the folks in Telegraph got a not-so-good (for me, at least) time slot, on Wednesday, but they'll also be performing on Friday as part of a day-party at Show Lush's Backyard thrown by Austin's Ramble Creek Recording Studio, where Telegraph has laid down some tracks. Other past and current Ramble Creek clients from North Texas scheduled to play are Austinite-via-Fort Worth alt-Americana songsmith Collin Herring, Denton troubadour Doug Burr, Austinite-via-Denton folkie and Centro-matic frontman Will Johnson, and Denton indie-folkies Seryn, who, incidentally, will perform at our inaugural Visionary Awards on Thu., Mar. 24, at Artspace 111 (111 Hampton St., downtown, 817-692-3228). (Visionary Awards tickets, which include unlimited food from Reata and unlimited beverages, including frosty, cold ones, are $20 per person, $30 per couple, and can be purchased via http://spune.frontgatetickets.com/.) The Orbans also got a Wednesday slot for their sanctioned showcase, which means I'll probably catch them on Saturday at J Black's Feel Good Lounge as part of a day-party thrown by Fort Worth's Overtone Booking. The bill also features the Whiskey Folk Ramblers, Luke Wade and No Civilians, Denton's The O's, and Dallas' Smile Smile, among others. The Overtone and Ramble Creek showcases are both free. No badge or wristband required.
Contact HearSay at hearsay@fwweekly.com.